Be The Pasty Computer Hacker Of Your Dreams With This Edward Snowden Action Figure
News
March 10, 2014 01:16 PM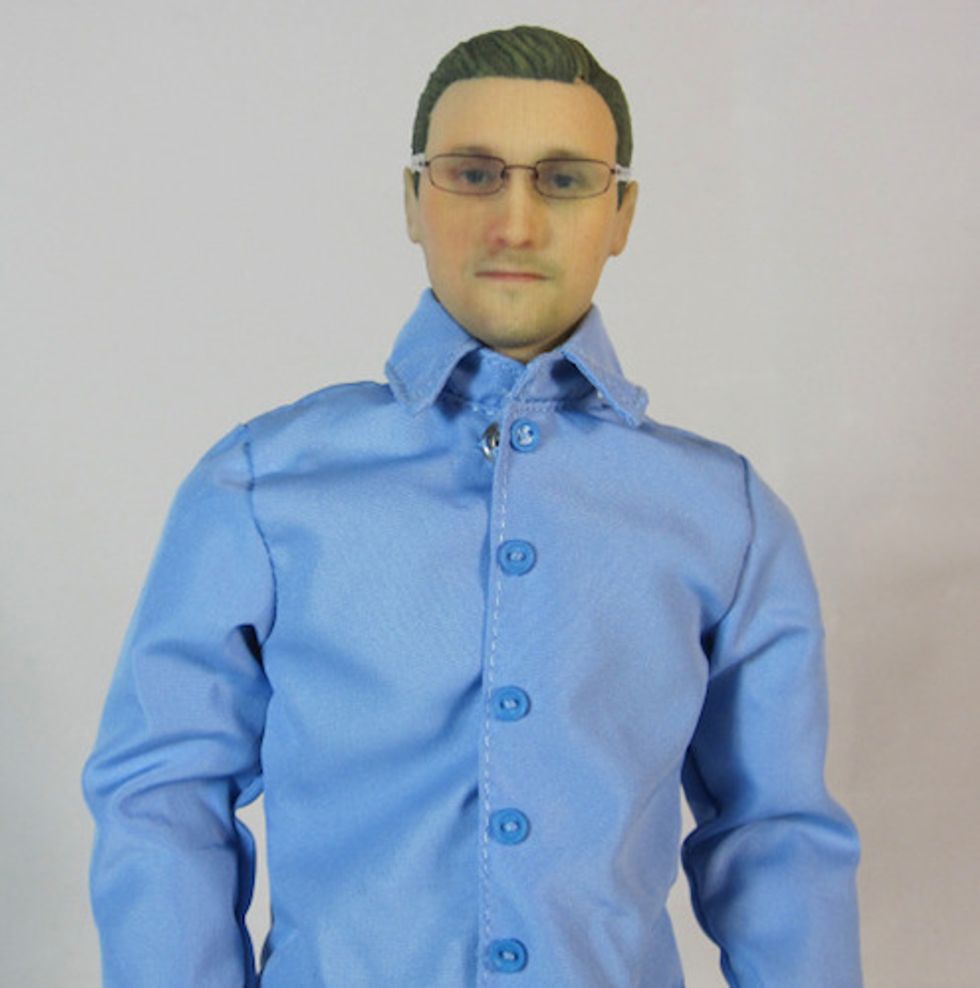 Are you a grown-ass person that still likes to play with toys and pretend you are someone else? We really wish we could stop you from doing that. But since we can't, why not consider fighting for freedom of the press or something like that, but in a really self-aggrandizing way by pretending you are Julian Assange and/or Edward Snowden?
---
An Oregon firm introduced an action figure of former National Security Agency contractor Edward Snowden. ThatsMyFace.com, whose catalog also includes Wikileaks founder Julian Assange, said that the 12-inch Snowden figure comes dressed in a blue shirt, casual trousers and black high-top shoes, but wardrobe options include a gray-striped business suit, Indiana Jones outfit and a combat uniform. It sells for $99.
To be fair, $99 is a very small price to pay to pretend you fled to Russia and are now addressing SXSW via eleventy proxies while living in Russia, land of the free and home of the brave.
Did you catch the part where you can meta role-play by pretending you are Edward Snowden pretending to be someone else? There are SO MANY outfit choices for you, like pretending you are Edward Snowden in World War II.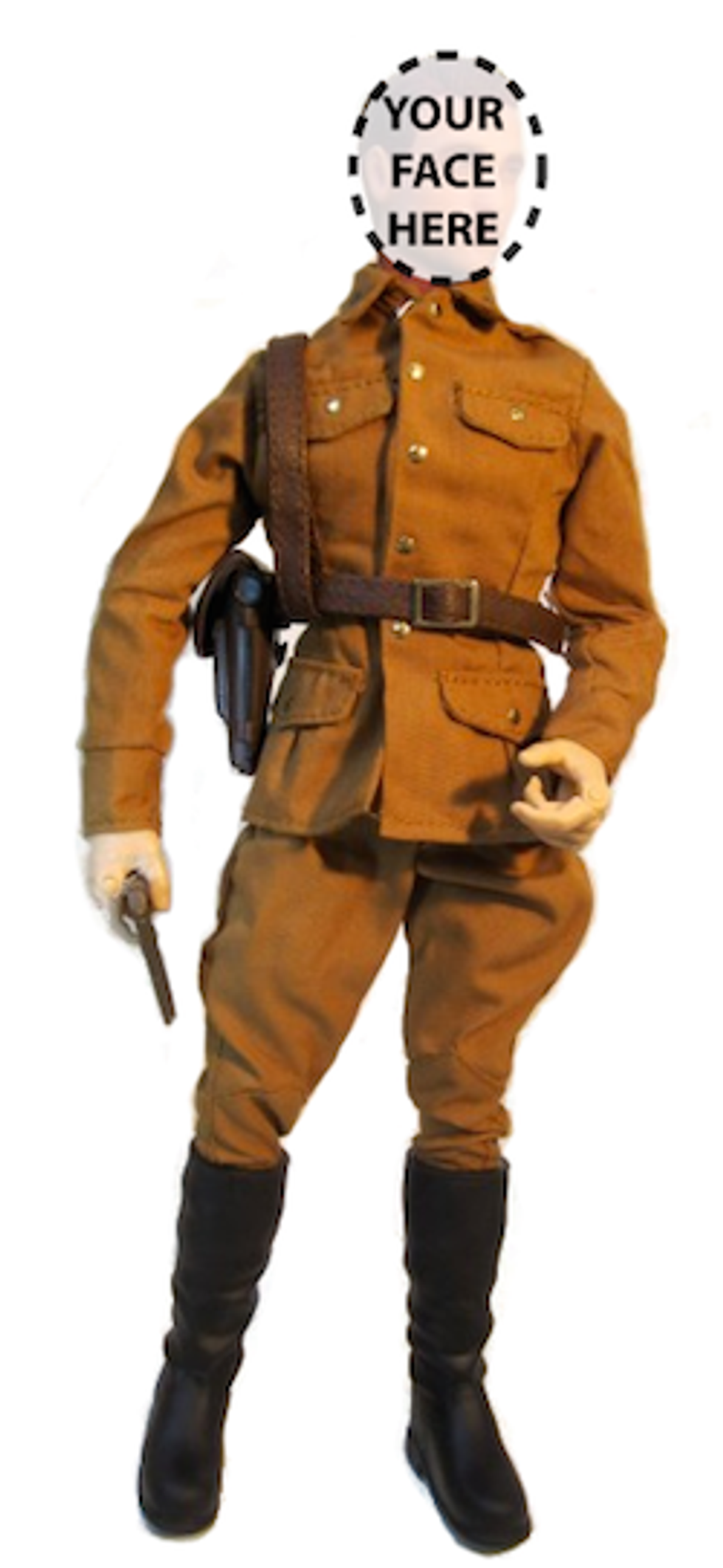 That outfit comes with a gun, duh, but if you want to pretend to be Edward Indiana Snowden Jones you'll get a whip AND a gun, so we know which one of those is the better deal.
If you're not really the imaginative sort, you can watch a helpful video that will teach you to pretend you are just standing around holding your laptop when your spirit animal/mentor/god Julian Assange comes to you and touches you just like you've always dreamed of.
Doesn't Snowden seem like he'd be kinda boring to play? And Assange too. What do you have them do besides tippity tappity away at computers all day drinking miniature cans of Mountain Dew? If we're going to get our pretend on, we think we'd pick action hero Rahm Emanuel because then we could bully everyone and swear like sailors. We could also, apparently, dance awkwardly to "Here Comes the Hotstepper" because that is maybe a thing Rahm Emanuel does.
See? $99 each is a bargain for all the politician/hacker roleplay opportunities.