Become A Woman, And They'll Throw In The DJ Lesson For Free
News
March 31, 2009 01:53 PM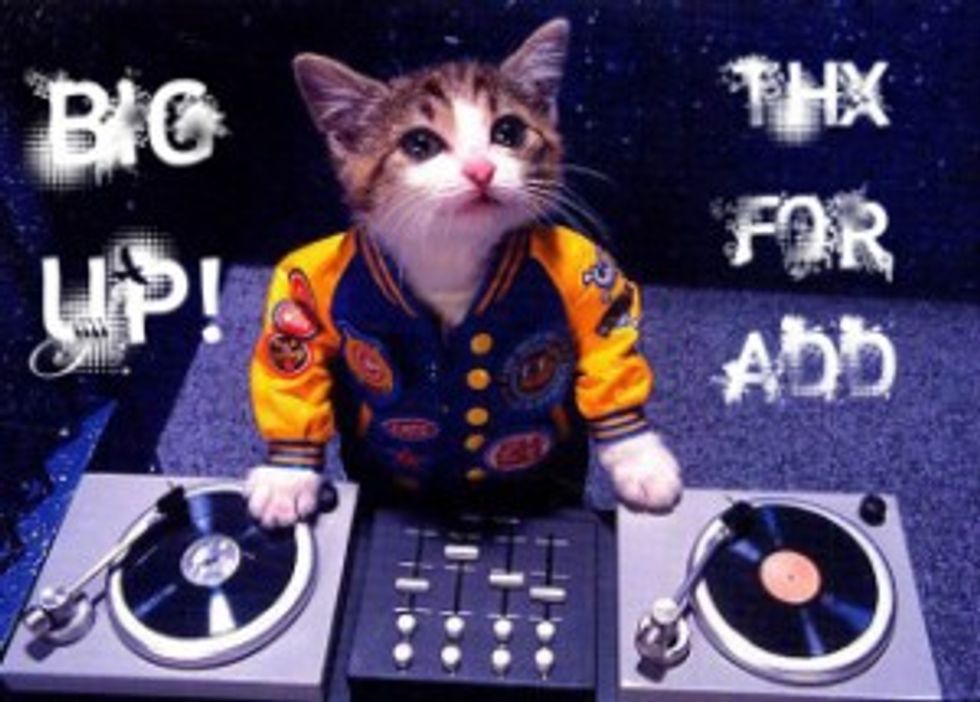 Remember back in, say, 1999, when everyone you knew had suddenly become a DJ, irrespective of whatever horrific musical atrocities they committed in the pursuit? Well, those days can be yours once more, but this time to a better end than just getting free, uh, beer, or whatever.Girls Rock! DC is giving free DJ lessons tonight at the Black Cat, in part to disseminate the dark arts of mixology, and in part to raise funds for girls' music education. There is just one tiny (obvious) catch.
---
Sorry dudes, but tonight just isn't your night: you must be a female to participate. Should you possess the correct genetic composition, you will receive instruction on equipment, beat counting, and mixing songs from local DJs. The two-hour lesson is open to women of all ages; we just ask that you be cognizant of what you mash up -- there is a finite number of repurposed Paul McCartney/Fergie songs the world can absorb before it gives up and collapses in on itself.
Donations are welcome in lieu of an entrance fee; you can RSVP here.
And since we're already shilling for them, Girls Rock! DC also coordinates a bunch of other well-meaning activities like a day camp for girls -- since you haven't received your cold hard stimulus cash yet, you can donate your time here.
Intro to DJing Class, 9:30PM to 11:30PM, donations suggested. [Black Cat Backstage]
IMPORTANT FACTUAL UPDATE: The event is now closed to new registrants, but you can still come and observe. They'll hold another one of these next month for all you losers who couldn't register this time.