Best Pizza and Beer in Georgetown (Really!)
News
March 02, 2009 02:55 PM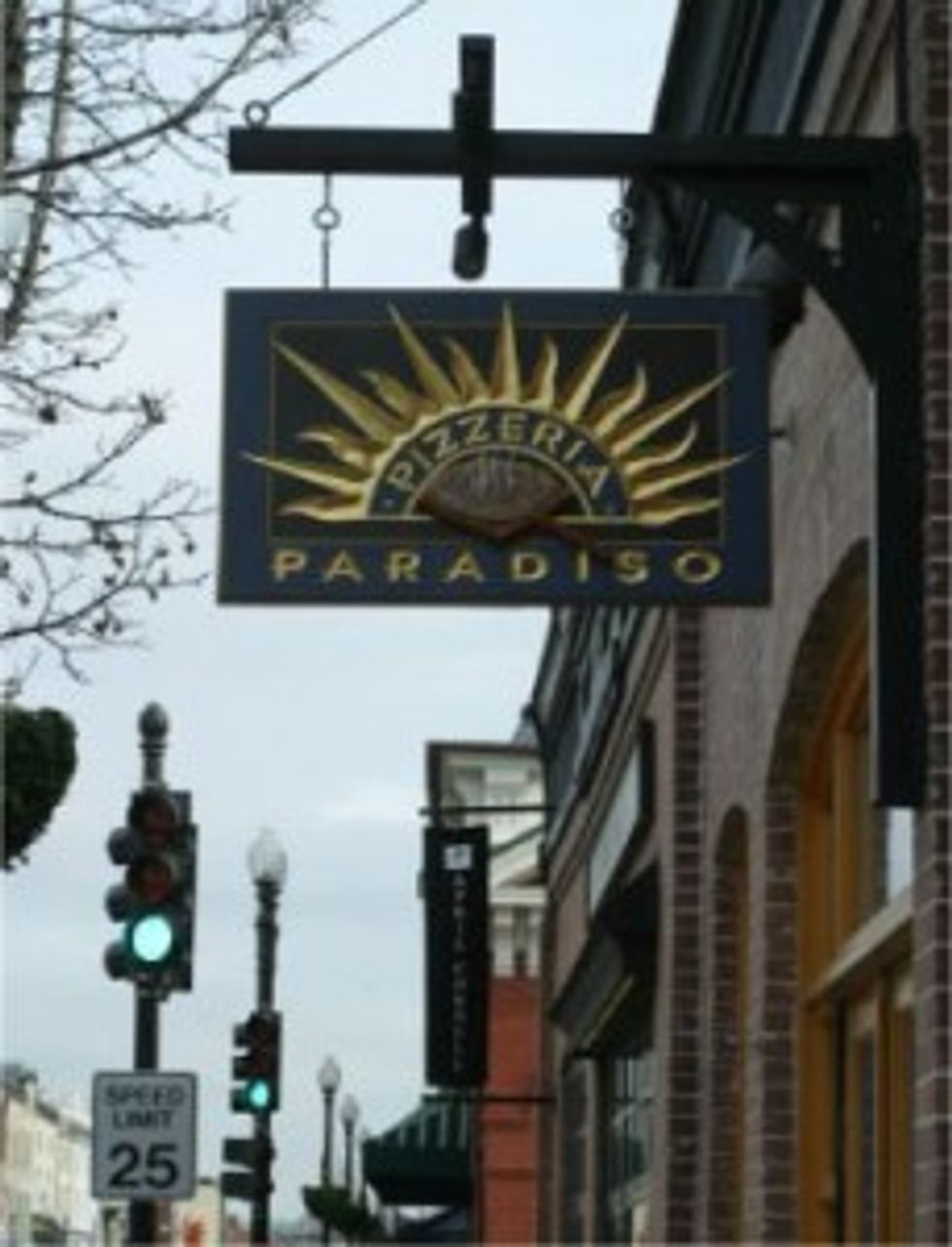 Georgetown -- home of thecocktail-party-lovin'metro-hatin' DC elite -- is not the easiest neighborhood in which to relax. But Pizzeria Paradiso, winner of a gajillion best-of-DC awards, is a refuge.
---
Pizzeria Paradiso has been around DC since 1991 and Georgetown since 2002. Despite its well-earned acclaim, it's managed to remain low-key and unpretentious. On a Friday night, though it will take a while to get a table upstairs, you can wait with a drink in your painting-the-bathroom best at the "Birreria" (bar) downstairs.
If you haven't already guessed, they serve pizza! And they do so without drowning it in either grease or 800 unnecessary "gourmet" toppings. The crust can be a tad dry, but that's all the better to prep you for the beer. They seriously have one the best beer selections around, especially for a place whose raison d'être is ostensibly food. There are 16 rotating specialty brews on tap, and dozens more by the bottle.
If you find yourself in Georgetown around rush hour (godspeed!), you should reward yourself with a Pizzeria Paradiso happy hour. From 5PM to 7PM on Tuesdays and Wednesdays, there are $4.25 pizzas and half-priced draft beer. It usually takes place in the basement Birreria, but it's moving to the main floor this Tuesday, just to make the bloggers uncomfortable. Oh hey, there's one in Dupont Circle too! (Fine print: it's moving soon, and it doesn't yet have a happy hour.) [Pizzeria Paradiso]
Pizzeria Paradiso - Georgetown: 3282 M Street NW, Washington DC, (202) 337-1245.