Take Advantage Of a Lapse In Hatred Toward France
News
August 19, 2010 04:55 PM
If you find yourself wandering down U Street NW -- because your power's been shut off, say, or because there's a gas leak, or your office is on fire, or because you're avoiding the metro, seeing as how taking it is no different than plotting your own death -- what should you do? Eat food from the international country of France. Why should you do this?Well, these days, you certainly can't eat Spanish food and whatever food Muslims eat once the sun goes down. This means that for the first time since 9/11, you can eat all the Freedom Fries you want without that nauseating feeling that doing so is a victory for terrorists everywhere. And then there's the small fact that the food at Bistro La Bonne is great.
---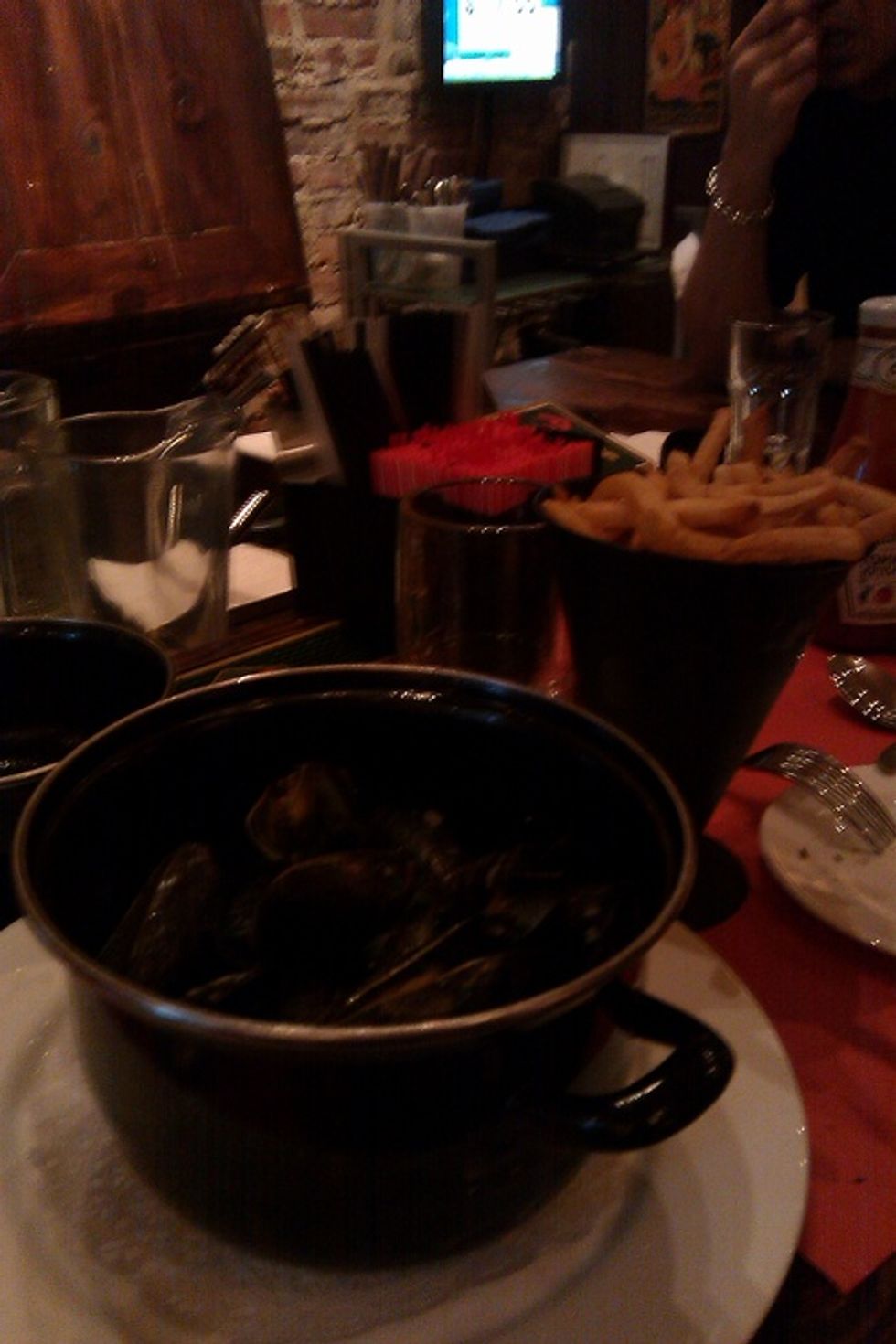 The mussels at Bistro La Bonne are incredible (and oil-free). If you find yourself wandering down U Street NW between 4 and 7 p.m., stop in for their Happy Hour when a huge pot of mussels, a pint of beer, and fries is just $15. Of all the post-work opportunities to get shitfaced while eating excellent food in DC, this one is particularly excellent.
The menu is full of fun items that you feel like you should understand because Julia Child once said their names aloud -- things like Coq au Vin, Cassoulet Toulousain and Boeuf Bourguignon -- but in fact don't. So just remember this: everything tastes good. You cannot go wrong, no matter what you order.
For the record, we did not just order the quiche (pictured above) because we are familiar with the word "quiche." We ordered it because its description includes the words "smoked bacon," and because this delicious square of cheesy bacon goodness is only $7.95.
And because we're trying, trying to discover the glory that is Brunch, oh look they serve brunch and it is quite good. The brunch menu includes brioche French toast, escargot, seafood omelets, and four different varieties of eggs Benedict, which is very exciting... We recommend their "Full Breakfast," because it is a lot of good food for not a lot of money: two eggs any style, French fries, bacon, Toulouse sausage, English muffin, country pate, and baked tomato & mixed greens for just $12.50.
Bistro La Bonne, 1340 U Street Northwest Washington, DC 20009, (202) 758-3413