Botox Junkies Must Beautify Themselves For Our Barry!
News
January 19, 2009 11:51 AM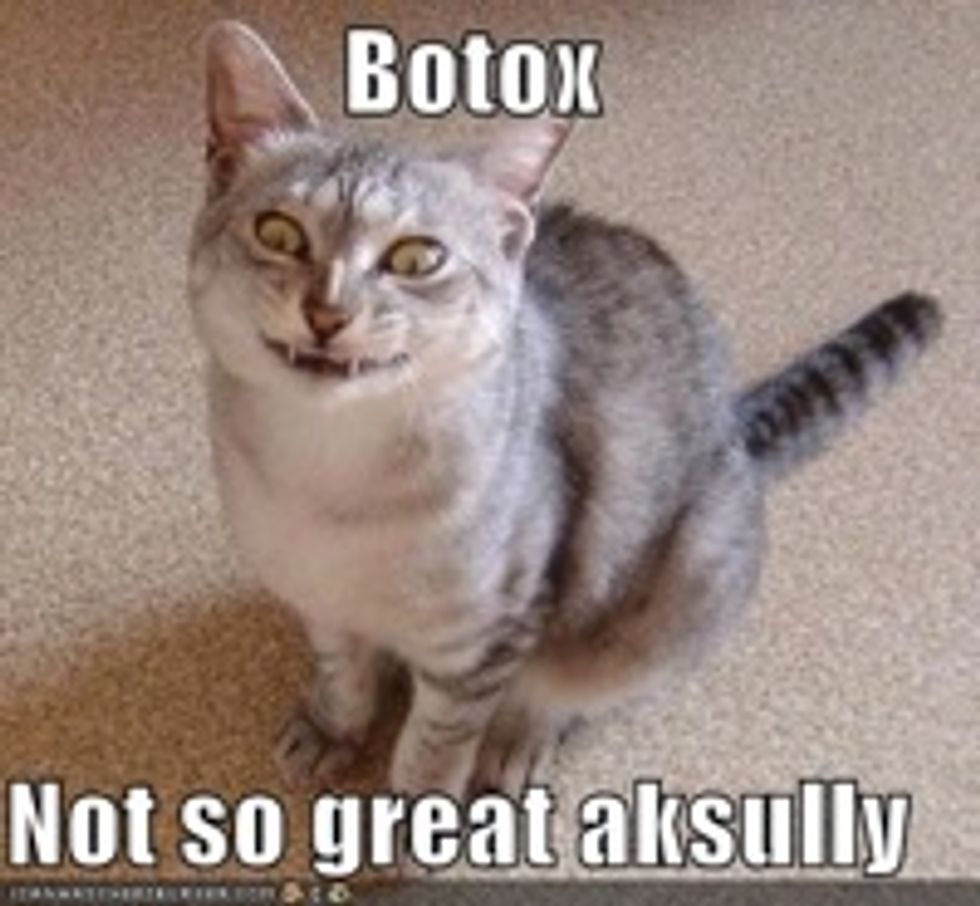 Everyone in Washington is stuffing their faces with acids and toxic poisons in order to be beautiful for the inauguration! This is a good thing, because maybe it will save our faltering cosmetic surgery industry, at least for a little while.
---
Remember just a few weeks ago we were reading about the death of Botox because everybody is too poor to care about their horrible wrinkled foreheads anymore? Well, scratch that. People are very concerned about their naturally aging faces, and are pulling out all the stops to ensure that they look paralytic waxen cat-robots for our new President.
"We have been absolutely swamped since the election with people desiring rejuvenation procedures for the upcoming inauguration," says Washington, D.C., cosmetic dermatologist Tina Alster.

"My normal load for cosmetic procedures has doubled, except for hyaluronic acid fillers — Perlane and Restylane — which have almost tripled," reports cosmetic and laser surgeon Hema Sundaram, who runs two offices in the Washington, D.C., area.
This is why Barack Obama's inauguration will cost $170 million: a full $169 million of that amount will go into squirting poisonous gels into people's faces. (The remaining $1 million has been dedicated to outdoor toilets.)
Cosmetic procedures pick up prior to Obama inauguration [USA Today]