Brave Lobbyist Mauled By Angry Republican Deer
News
November 17, 2008 12:39 PM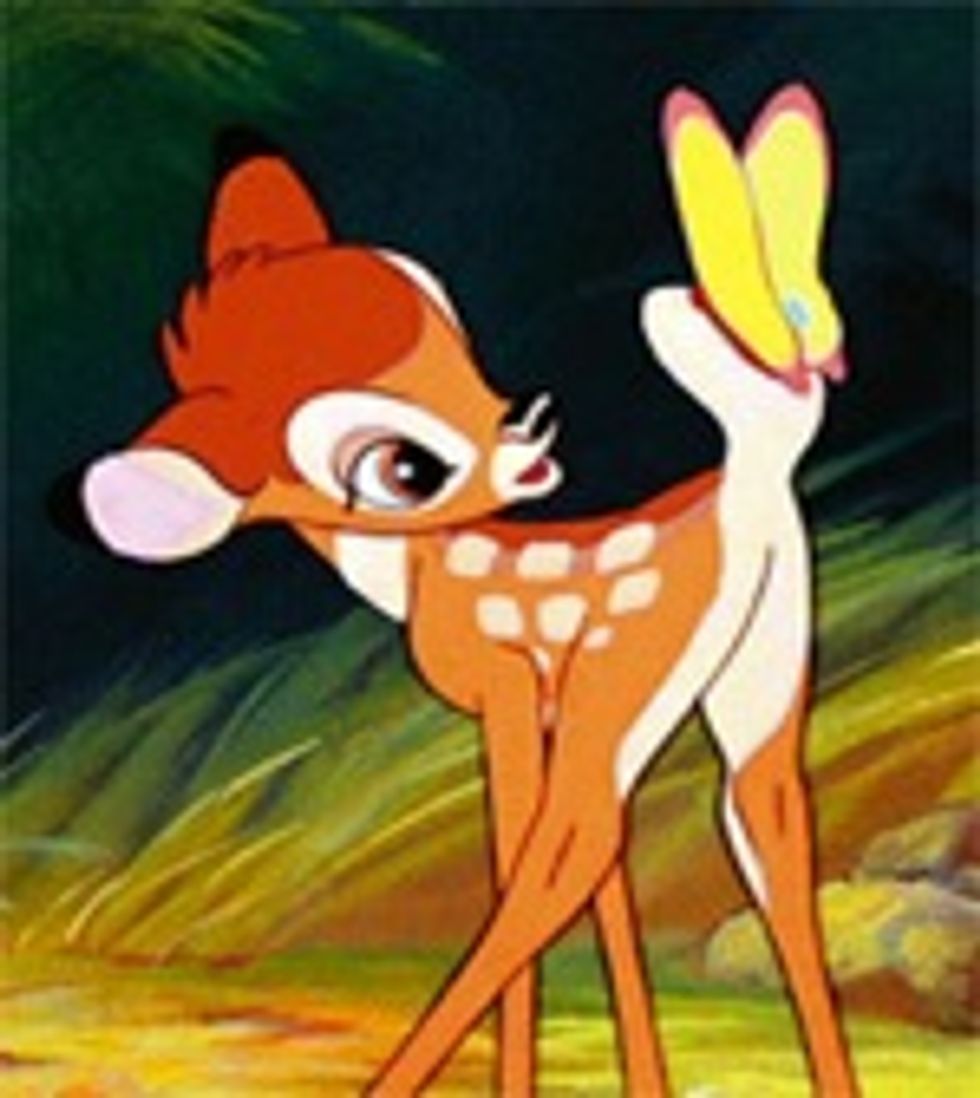 Sweet lordJesus, Gilbert Genn must love lobbying more than life. This proud lobbyist and former Maryland state delegate was leaving his house in Gaithersburg to go walk his dog and the next thing you know a terrifying deer wandered into his yard and started ramming him in the groin with its Antlers of Doom. And do you know what this valiant Democrat did? He tended to the bloody wound with a frigging BINDER CLIP so that he could go lobby the Maryland House Speaker. (After the meeting he finally dragged his bloody ass to the hospital.)
---
Oh and this awful deer, which rammed him thrice and appeared not to care very much for his dog, Yuffie?
"Not to get too partisan, but I'm convinced it was a Republican deer, because it happened right where we had our Obama sign. And all the deer could do was attack, attack, attack. So it had to be a Republican deer."
Ha ha, jokester. Now Gilbert Genn has to endure an agonizing series of rabies shots -- a normal precaution for anyone with the misfortune of being attacked by a Republican.
Local lobbyist repeatedly stabbed by wild buck [WTOP News]