BREAKING NEWS: Best Friends Obama and Medvedev Hang Out At The Max
News
June 24, 2010 04:46 PM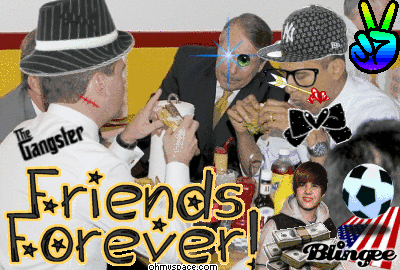 After teasing you with a photo of Obama and a post about Medvedev's Twitter account, it's time we finally acknowledge the BIG POLITICS NEWS of the day: President Obama took Russian President Medvedev to Ray's Hell Burger in Arlington for lunch. You of course remember the top political story of last year, Obama taking Biden to the same place. (Obama must have a punch card for a free burger from there or something). After the jump: HOTT DEETS on what kind of burgers they ordered. You simply must click through!
---
The U.S. president had a cheeseburger with cheddar cheese, onion, lettuce, tomato and pickles. His Russian counterpart had a cheeseburger with cheddar, onion, jalapenos and mushrooms. Obama drank ice tea, Medvedev sipped a Coke, and they split fries.

Both leaders were in a shirt sleeves on a sweltering summer day. Other customers were seen enjoying their own meals and largely leaving the presidents alone.

(This version CORRECTS ADDS details on burgers ordered by Obam and Medvedev; corrects that Obama and Biden ate at Ray's last year, STED last month.)
Thanks AP! It's so cool to know you get to call Obama by his nickname, "Obam." And that commoners were there! Eating their ownmeals, just like heads of state do! How populist of you.
We would parse those burger ingredients for any clues as to the future of the world hegemonic order, but Putin was under their table actually eating Medvedev's burger and seemed angry about what his puppet ordered for him. But we can safely say, with the news that Obama and Medvedev were sharing fries, that they are officially BFF. [AP]