BREAKING TEABAGGER NEWS: Govmint Stoled Newborn Baby
News
October 08, 2010 04:05 PM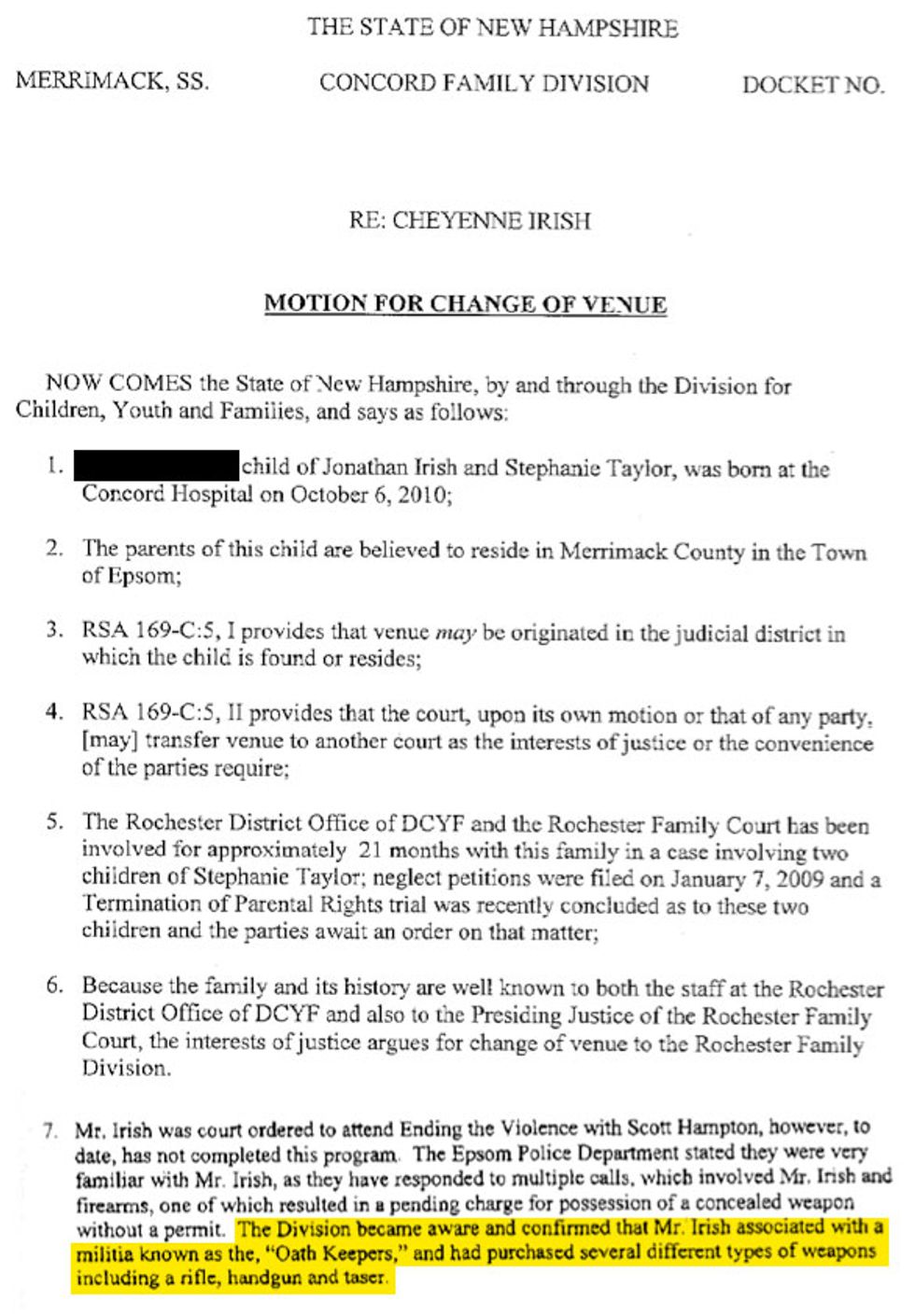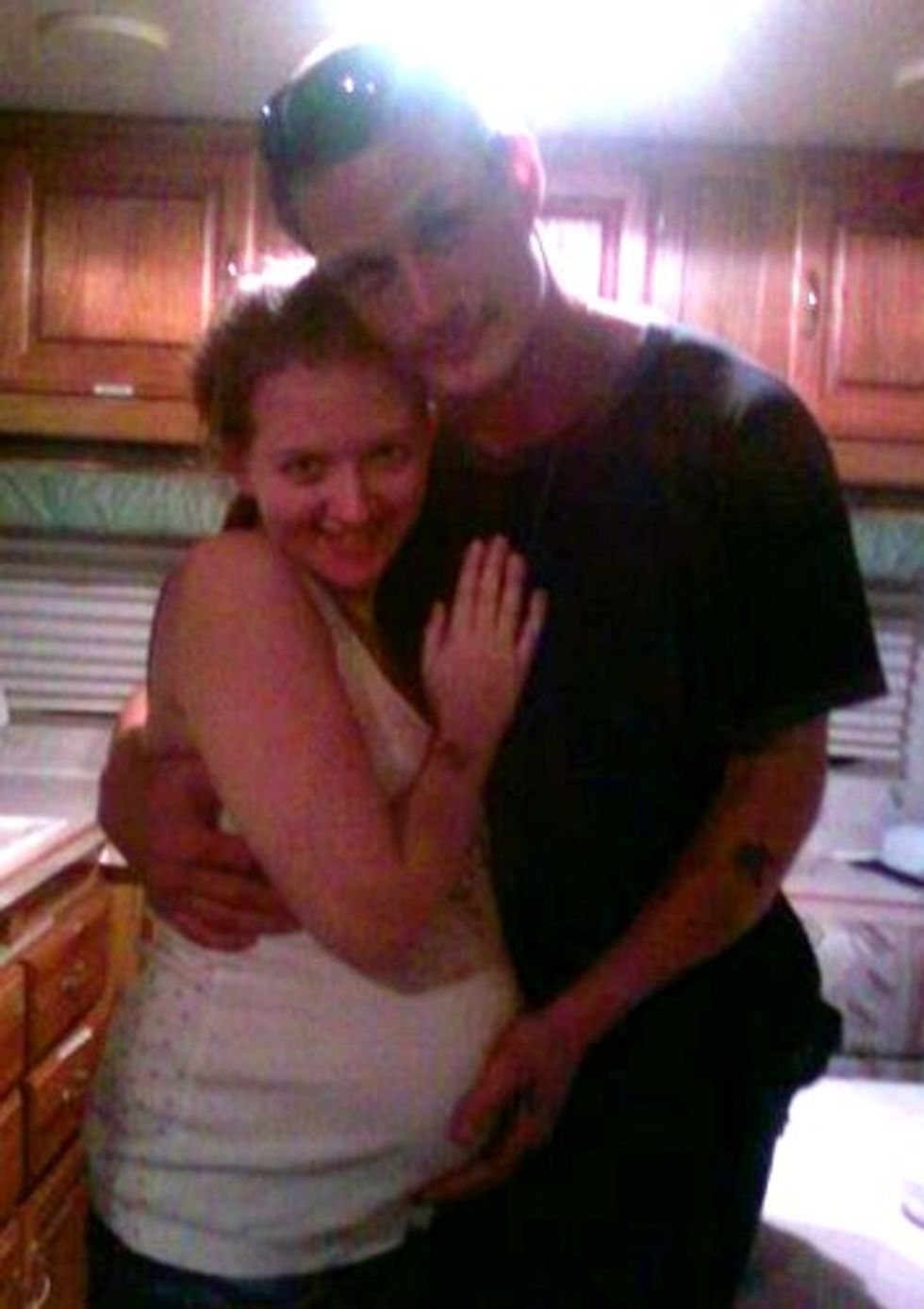 Just when Teabagger parents thought they could have as many poor welfare children as they wanted, the big scary government child services came in and decided it could TAKE AWAY THEIR CHILDREN just because they are members of a Teabagger group that wants to protect the Constitution (with guns). This is all according to Jonathan Irish of New Hampshire, who is a member of "Oath Keepers," a militia group with a weird Constitution fetish, whose website says, "We will NOT obey orders to disarm the American people." The government is taking away this Teabagger spawn because it wants to MURDER the Constitution and and will hurt ANY brave citizen standing up to protect it. These people are truly great Americans.
---
This move is further proof of the radicalization of the government agents and their fear of the Constitution and the rule of law. Why else would they be going after peaceful law abiding citizens who have are not charged with a crime ,and go to the extend of breaking apart the family bonds.

The father, Jonathan Irish, has helped organize meetings around his home town in New Hampshire for over a year, but as far as we are aware is not an official part of the organization. His facebook page shows that he has an interest in the Constitution, the second amendment, the bill of rights, martial arts, guns, the Dukes of Hazard, and the bible. All thoroughly American interests. The mother Stephanie Janvrin fits the all American girl part; Her profile shows two beautiful toddlers at her household and show pictures of a most normal family. She is 22 years old, has two gorgeous toddlers, and a thoroughly normal facebook profile:

"All a girl really wants is a man in faded jeans and cowboy hat/boots, who owns a big truck with mud on the tires…"

"is IN LOVE with a boot wearin, gun shootin, truck drivin, bocephus blarin' country boy :) "
If you did not cry reading that, you are not a good American. These are literally the most important interests Americans should have, according to the text of the Constitution.
But not so fast! This militia is not even a militia!
Neither is Oath Keepers a militia, for that matter. However, EVEN IF WE WERE, that also would not be a valid reason to take someone's child away. PRIVATE MILITIAS, JUST LIKE OTHER VOLUNTARY ASSOCIATIONS, ARE NOT ILLEGAL, and it is not a crime to associate with them. To the contrary, we have an absolute right, won by the blood of patriots, and protected by our First Amendment, to freely associate with each other as we damn well please so long as we are not advocating or planning imminent violence or directly harming our children (and no, teaching them "thought crime" like "All men are created equal and are endowed by their Creator with certain unalienable rights," or that those who swear an oath should keep it, does not count — at least not yet).
According to the only page of the affidavit this Teabagger news site would post, this Teabagger family and its history are "well known" to child services. And also this:

(Ignore the part about the father's history of violence and firearm charges and refusal to attend a court-ordered violence program. JUST LOOK AT THE HIGHLIGHTED TRUTH.)
WAKE UP, SHEEPLE. THEY WILL TAKE AWAY YOUR BABIES JUST BECAUSE YOU ARE A MEMBER OF A TEA PARTY MILITIA. THAT IS THE ONLY REASON THEY WILL TAKE THEM AWAY, NOT BECAUSE YOU'RE TERRIBLE PARENTS WITH A LONG HISTORY OF NEGLECT OR ANYTHING LIKE THAT. [Daily Tea Party]