Breast Cancer: Brought To You By Yoplait Yogurt
News
June 02, 2009 03:20 PM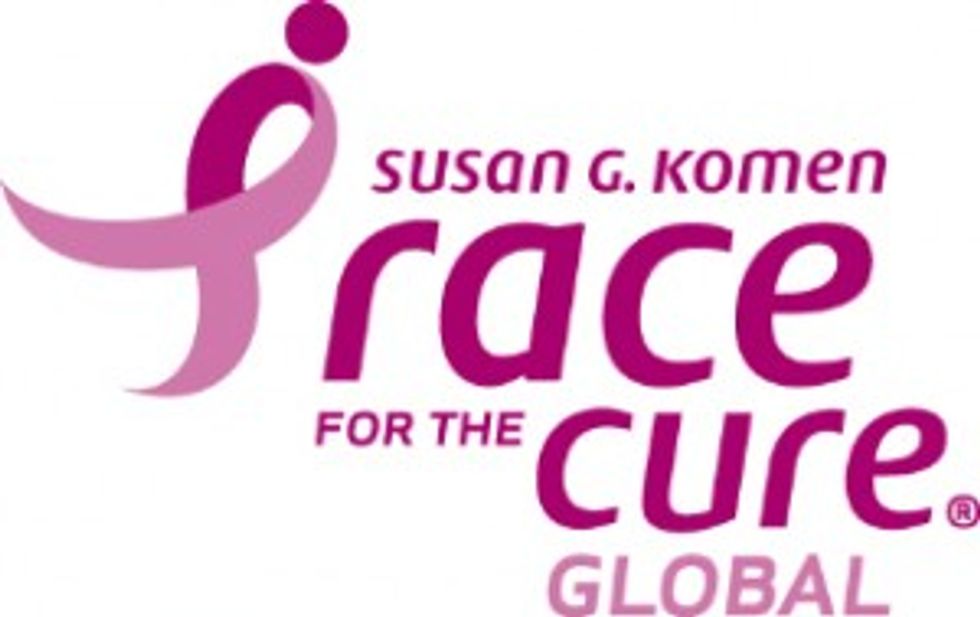 Some cancers have all the luck. They get big races in the beginning of summer when it's not too hot, lots of great post-race refreshments, and the satisfaction of raising millions of dollars for education, research and treatment. If you could be any cancer, it seems like breast cancer would totally be the way to go. And if you feel like doing something to eradicate this disease, hungover or not, get up early on Saturday morning and run theSusan G. Komen Global Race for the Cure.
---
Although it's not as simple as you run the race and at the finish line they administer the cure for breast cancer (the name really is misleading), the race can still be fulfilling. Sure, you may still get this terrible disease, but at least you'll have had a good workout and hung out with survivors who kick serious ass. Sign up now, or risk having to find the Department of Commerce -- online registration closes Wednesday and your only other choice is to register there.
We know that many runners in DC detest having to pay for a race (the registration fee is $45 and it's not tax deductible!!), figuring that they normally don't have to pay to run on the streets, so why should this be any different? THIS IS CANCER we're talking about, people. This isn't your neighborhood bake sale to raise money to end foot and mouth disease, for horses. Pay up, run as fast as you can, and after the race eat Yoplait yogurt (the official race sponsor), because eating dairy after you run is the best way to get sick.