Bristol Palin And Sean Hannity Make Beautiful Interview Together
News
June 28, 2011 04:53 PM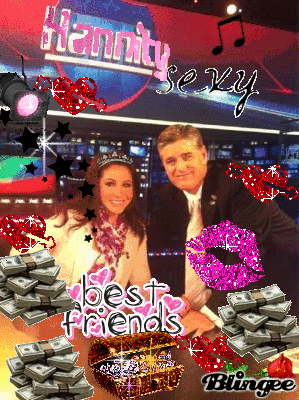 Overhyped reality neutron starlet Bristol Palin continues to grift across the country shilling her new book about doing whippets on the backs of snowmobiles as a toddler growing up in Alaska, so we know at least one person in America still has a job. Oh look, and she hasappeared on Sean Hannity's Fox News show because her mother works there! We imagine several hundred young ladies will be very excited to get Bristol Palin's book for Christmas this year from those same creepy Hannity-fan uncles who obsessively forward Tea Party emails to the rest of the family.
---
Hannity asks Bristol Palin about date rape, which is terrible and awkward. Bristol also makes fun of Meghan McCain, because Meghan is blonde and was not a teenage mother like the other cool kids, but then also weirdly she mocks her for being another unemployed grifter whose only income is the result of being famous idiot offspring.
Bristol dodges the only question anyone could possibly "care" about, which is "will your mindless grifter mother ever end our hollow agony and tell us whether she is running?" The answer is, probably she will say something in 2026. Until then, buy their family's books.
Oh yeah, and Bristol and her mom will be at Mall of America tomorrow signing books if Sarah Palin does not also decide to quit that, so HUGE DISS TO MICHELE or whatever this means besides "Sarah Palin and her children want your money, give it to them." [Fox News]