Bristol Palin Breaks Off Engagement With Levi Johnston, Ending Democracy As We Know It
News
August 02, 2010 02:03 PM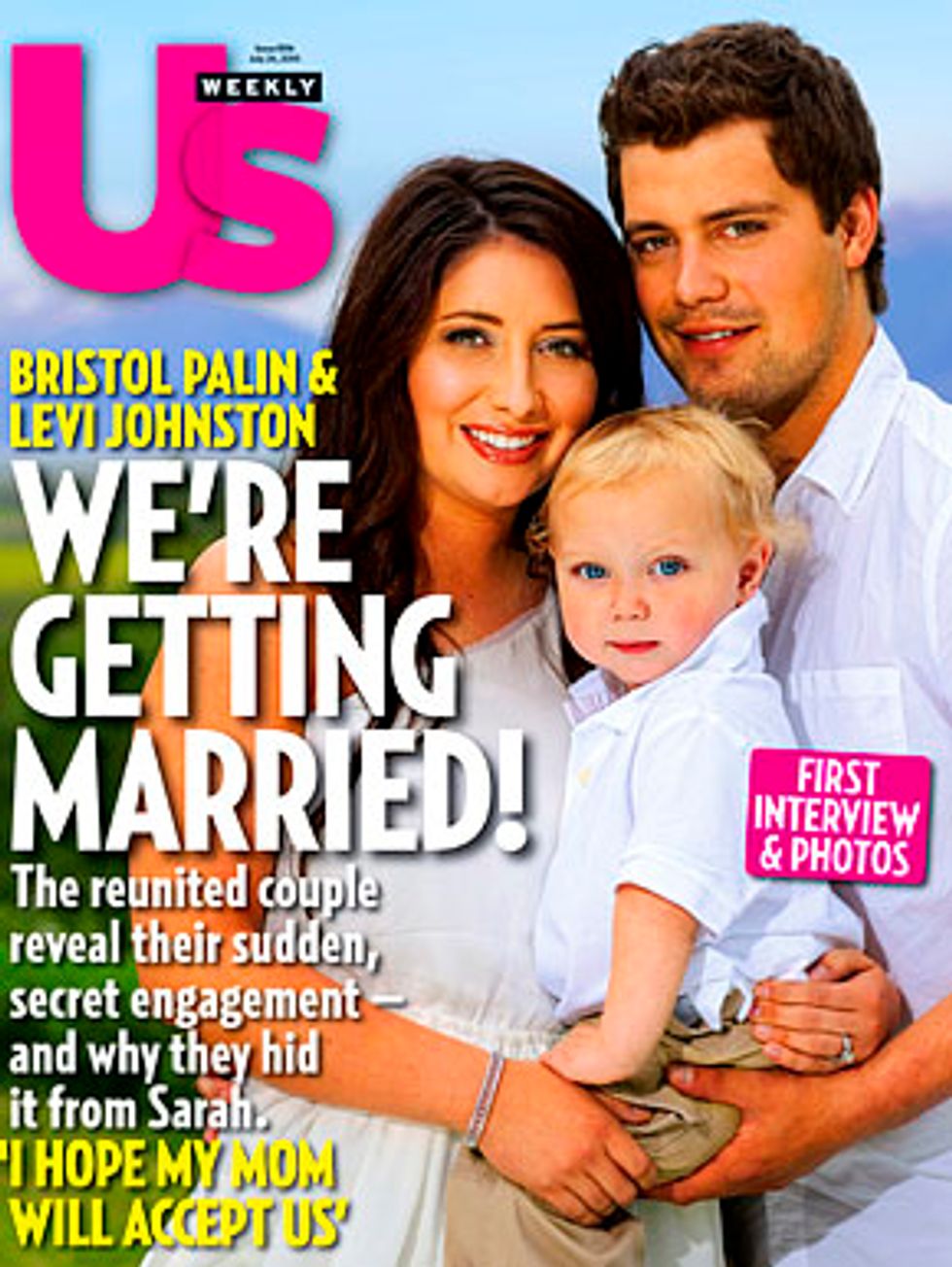 For the past few weeks our nation has hadhope. Bristol and Levi got back together! That is a leading indicator of decreasing unemployment, somehow, probably! But now those two kids no longer are getting married. It has been reported, with journalism, that Levi's pregnant ex-girlfriend is not the issue; rather, it's another ex-girlfriend, an ex-girlfriend with whom Bristol saw Levi in a Facebook photo. What does this mean for Levi's new job as OMB Director and the future of America itself? We could try to make you wait until after the jump to answer this question, but it's clear EVERYTHING IS RUINED.
---
Warblogger Mercede Johnston says Bristol's jealousy is always like this. All Mercede and her mom want to do is hang out with Levi's ex-girlfriends and give them gifts on Valentine's Day, but Bristol won't let them do it. AND NOW LOOK AT OUR ECONOMY.
But wait, could this all just be part of the plan?
Things now look even bleaker than before they were engaged, and that will make us all the more joyful when Bristol and Levi get paid to ANNOUNCE THEIR RE-RE-ENGAGEMENT on the cover of People magazine. And then it will be very, very bleak when they break off their engagement again when it is reported that Levi knocked up all three hygienists at the local Wal-Mart dentist's office. But then we will be very, very joyful when Bristol and Levi get paid to announce their re-re-re-engagement on the cover of Star magazine.
And repeat.
Here is a true market solution to fix our economy. Suck on that, Keynes. [E!]