Brock Turner's Judge Needs Moneys, So He Can Set Some More Rapists Free
Featured
September 02, 2016 03:25 PM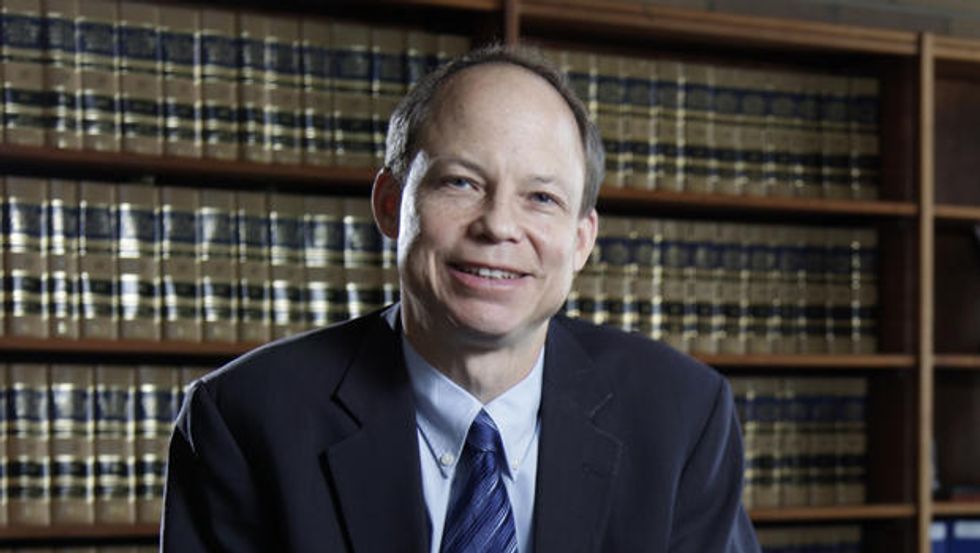 As you may have heard, Stanford Rapist Brock Turner gets out today after only having served half of his very, very, very light sentence. Only three months in jail for raping a woman in an alley!
---
Lots of people feel pretty freaking annoyed with the fact that Turner got off after serving only three months in jail. So annoyed, in fact, that there has been a major push to recall Judge Aaron Persky, the guy who decided that a little raping was no reason to ruin the bright future of this darling boy. If about 58,634 Santa Clara residents sign a petition to recall the judge, a vote on whether or not to keep him on the bench will be on the ballot in November of 2017.
And Persky is taking it seriously! Which he should, because it's not gonna be too hard to find 60K people who think he is the worst. He's already setting up a fundraiser so that people who would love to see even more rapists get off with a slap on the wrist can donate to his cause. He will be needing about $100,000 for his "keep me elected" campaign. So far, the "Retain Judge Persky -- No Recall" campaign has raised $3,600 from lawyers with cases currently in his docket, which he was legally required to disclose.
Because Turner did get that very harsh 3-year-probation, Persky is not allowed to comment at all on the case that could get him kicked off the bench. Though I think we can all agree that he has already said everything he needed to when he said that Turner deserved a light sentence because he thought he seemed real sorry for what he done, even though he don't think he did it.
A statement from Persky on the campaign site says he is a very fair judge who is totally free from political influence. And makes a lot of noise about how he doesn't hate sexual assault victims or battered women:
I believe strongly in judicial independence. I took an oath to uphold the Constitution, not to appease politicians or ideologues. When your own rights and property are at stake, you want the judge to make a fair and lawful decision, free from political influence.

I have served the public for almost 20 years, first as a criminal prosecutor for the Santa Clara County DA's Office, and for the last 12 years as a Superior Court Judge.

As a prosecutor, I prosecuted hate crimes and sexually violent predators. I received the California Association of Human Relations Organizations Civil Rights Leadership Award for my work on hate crimes. I served as a board member for the Support Network for Battered Women and was a member of the Santa Clara County Network for a Hate-Free Community.

As a judge, I have heard thousands of cases. I have a reputation for being fair to both sides.

I graduated Phi Beta Kappa from Stanford University. I attended UC Berkeley School of Law. I am married and have two wonderful children. It has been a privilege to serve you and I ask for your support.
HAHAHAHAHAHAHAHA.
I would really like to LOL at the idea of him getting any support, but I'm pretty sure there are some Men's Rights Activist-types out there who would be more than happy to donate to his campaign. That said, I'd like to believe he wouldn't have any chance of keeping his seat if it came to a vote.
Robyn Pennacchia
Robyn Pennacchia is a brilliant, fabulously talented and visually stunning angel of a human being, who shrugged off what she is pretty sure would have been a Tony Award-winning career in musical theater in order to write about stuff on the internet. Follow her on Twitter at @RobynElyse