Brunch Like the Slavs & Scandinavians, In Petworth
News
April 03, 2009 12:22 PM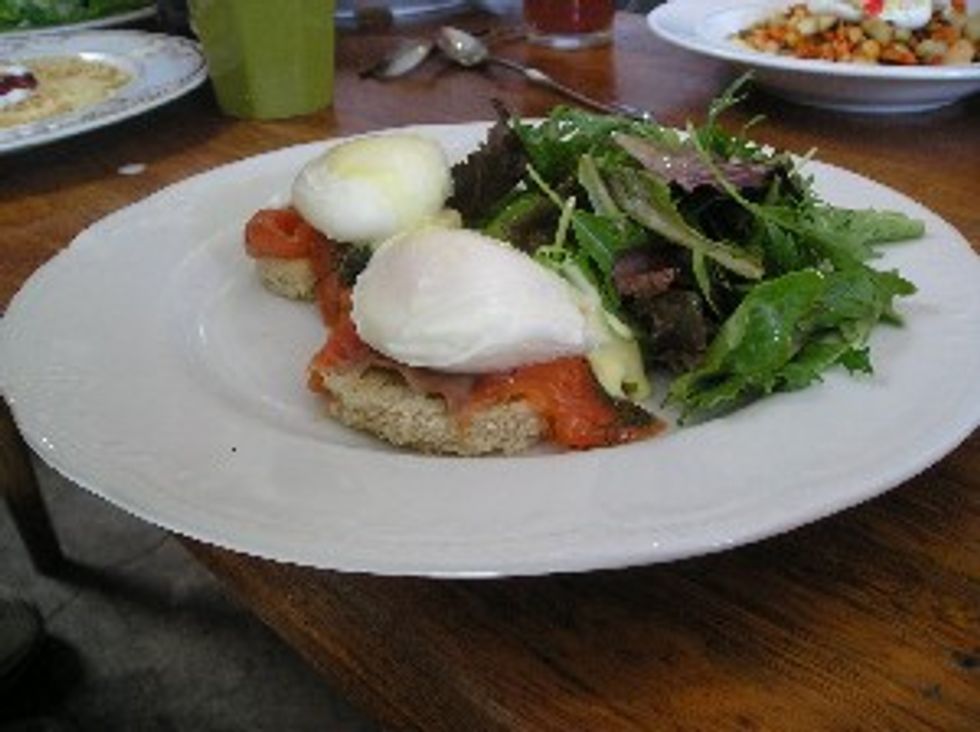 Your brunch reviewer doesn't get up to Petwork too often. But the Eastern European and Scandinavian brunch fare at Domku, which means "little house" in Polish, is worth the trip.
---
The brunch menu features Norwegian pancakes, Swedish waffles, and smoked fish. The place looks more like a neighborhood lounge than a restaurant, as most patrons sit on couches with coffee tables. The decor also includes an exposed brick wall, track lighting, and purchasable art by school children.
Be careful with their bloody mary. Our waiter informed us that they infuse vodka with certain habanero peppers that are so hot you need gloves to touch them. The vodka rises to the top of a a thick tomato mixture. I do prefer thick and spicy bloody marys, but many of my brunch companions thought it was virtually undrinkable. I wouldn't go that far, but be ready for serious and almost overpowering heat. It will definitely wake you up.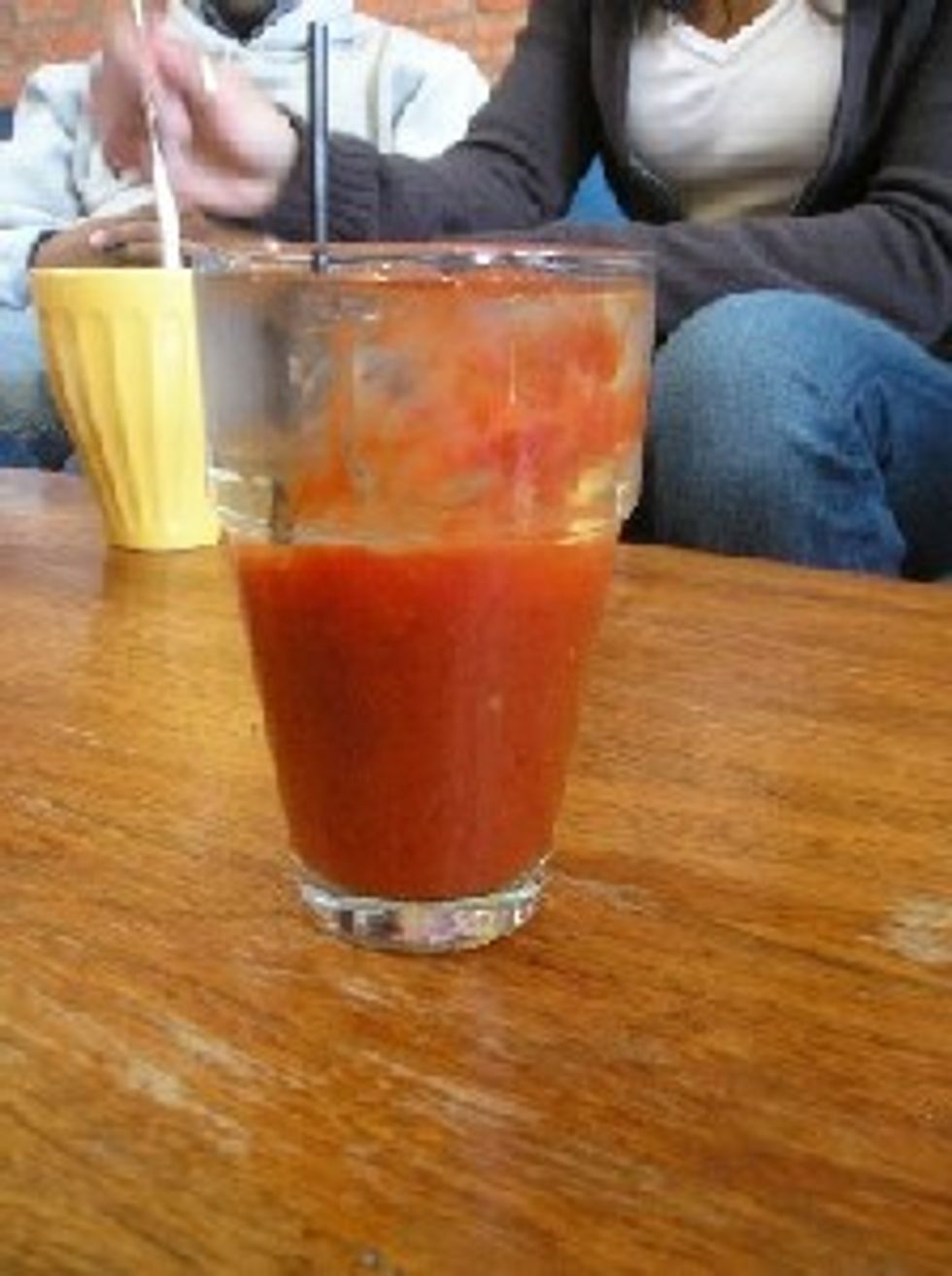 As for the food, the salmon eggs benedict with house-smoked gravlax is well-presented on top of crispy sourdough rounds. The gravlax were mild, the eggs were nicely poached and displayed on top of the rounds. I also recommend the Norwegian pancakes, which are thin and crepe-like and can be filled with a variety of meats, cheeses, and vegetables that are cooked into the pancake. This is a specialty of the house and it has a very nice light texture and satisfying intricacies.
Domku, 821 Upshur St. NW, Washington, D.C. 20011, (202) 722-7454.