Brunch With a Napoleon Complex
News
June 19, 2009 12:43 PM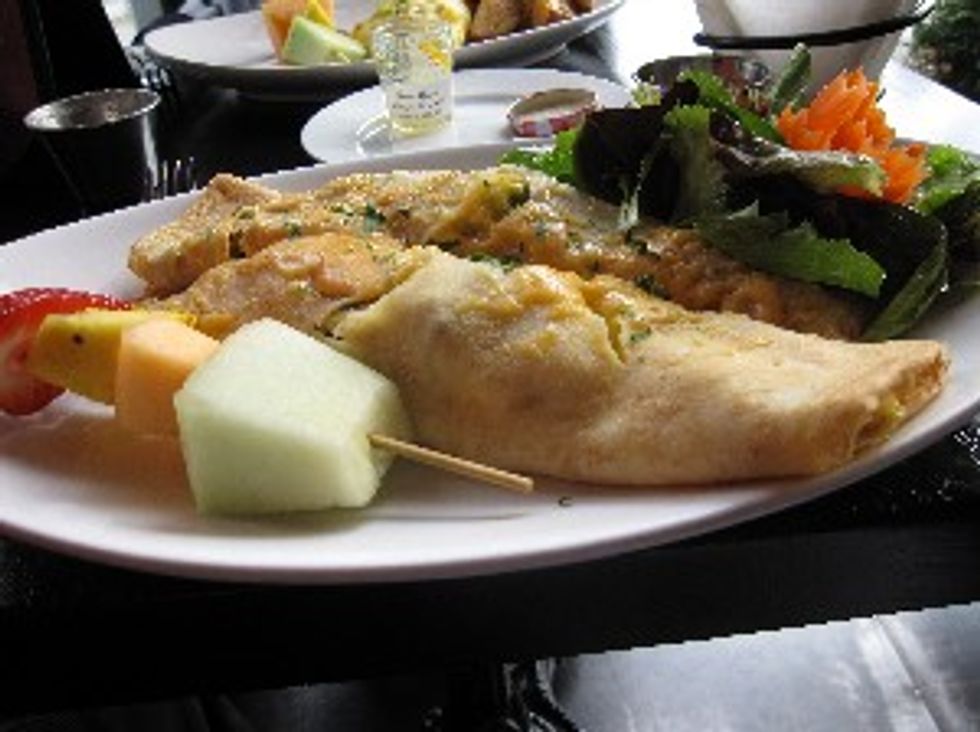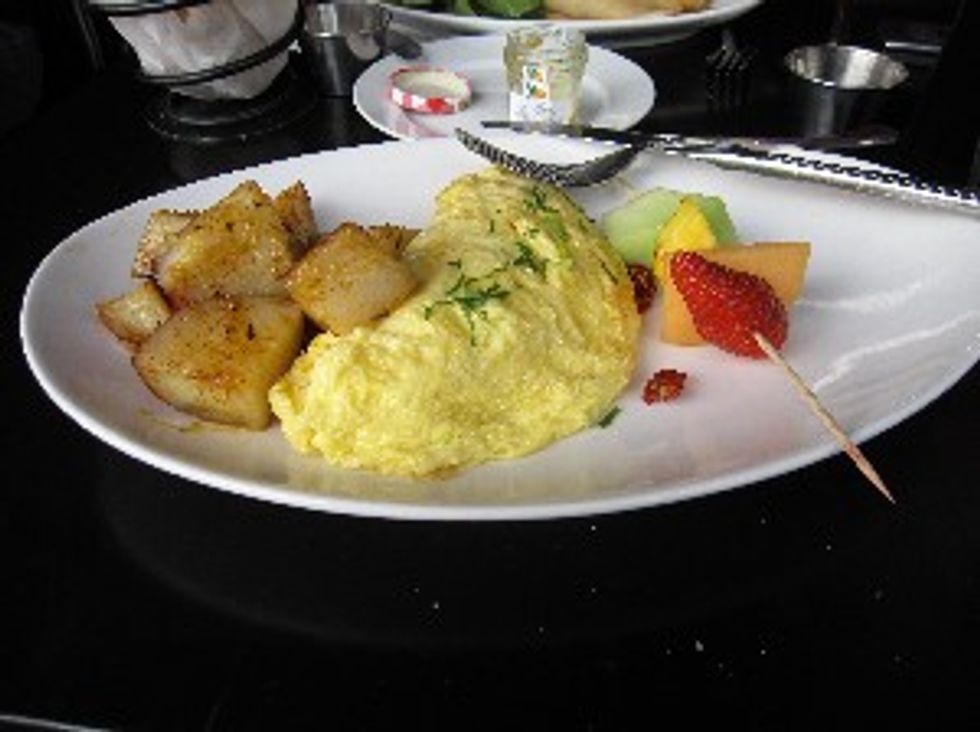 Complete with a French-accented waitstaff, a large menu of generally delicious Gallic brunch dishes, and a charming bistro atmosphere and decor (including an outdoor seating area), Napoleon Bistro in Adams Morgan is an excellent brunch choice.
---
Good brunches begin with excellent (and complimentary) bread. Napoleon offers an interesting bread basket containing an extensive assortment of bakery items along with jam and butter. The walnut raisin bread and the Pain au levain (a sourdough French bread) were the highlights. The jam was not homemade, but was a decent variety. But this bistro charges $5 for the basket.
There are a variety of notable omelets, though the menu copywriter got a little carried away, calling the Da Vinci omelet "a dream come true" and the Michelangelo"a Masterpiece."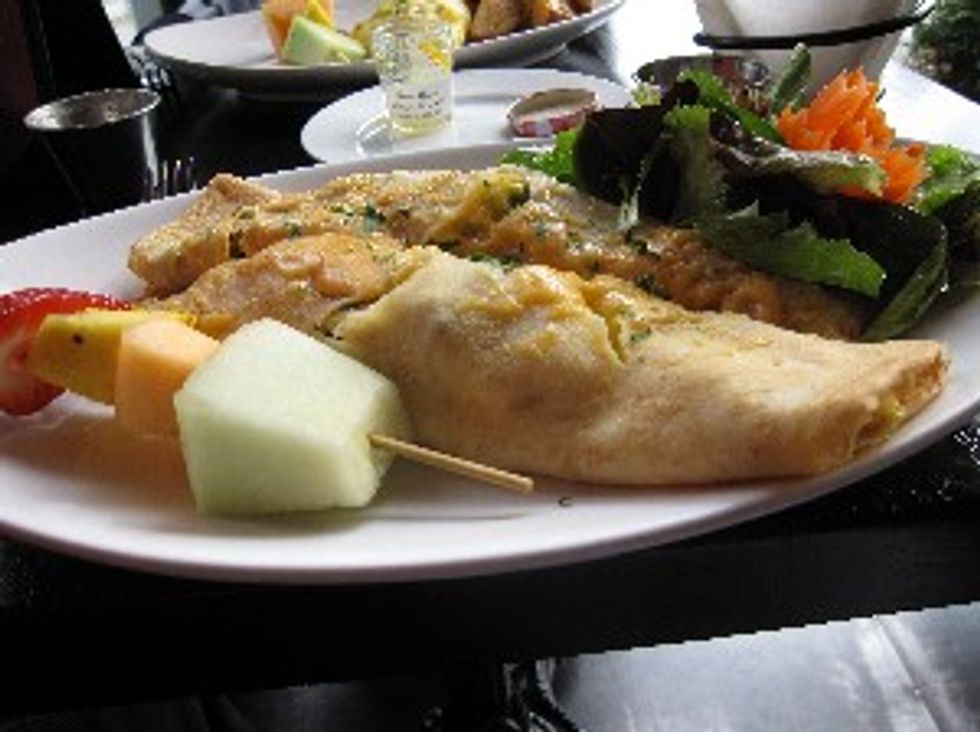 I liked the Rembrandt, which contains brie, fresh parsley and sun-dried tomatoes. While the menu writer didn't rave about it, the eggs were perfectly done, the cheese was nice and creamy, and the vegetables were fresh.
The crepes are also good choices. One of the best is more Italian than French -- the Florentine, made with Roma tomatoes, ricotta cheese, pine nuts, and basil in a roasted garlic pesto sauce. The soft cheese complements the toasted pine nuts well. Napoleon Bistro doesn't stiff you on the portion size, either, as this dish comes with two side-by-side crepes. The other crepe highlight is the Lisbon, which has smoked salmon, red onions, dill and cream cheese.
The coffee was merely ordinary and not hot enough, despite the menu's claims. Otherwise, Napoleon Bistro is a solid choice.
Napoleon Bistro, 1847 Columbia Road NW, Washington DC 20009, (202) 299-9630.