Buy Some Art for (Almost) Instant Gratification
News
March 19, 2009 03:45 PM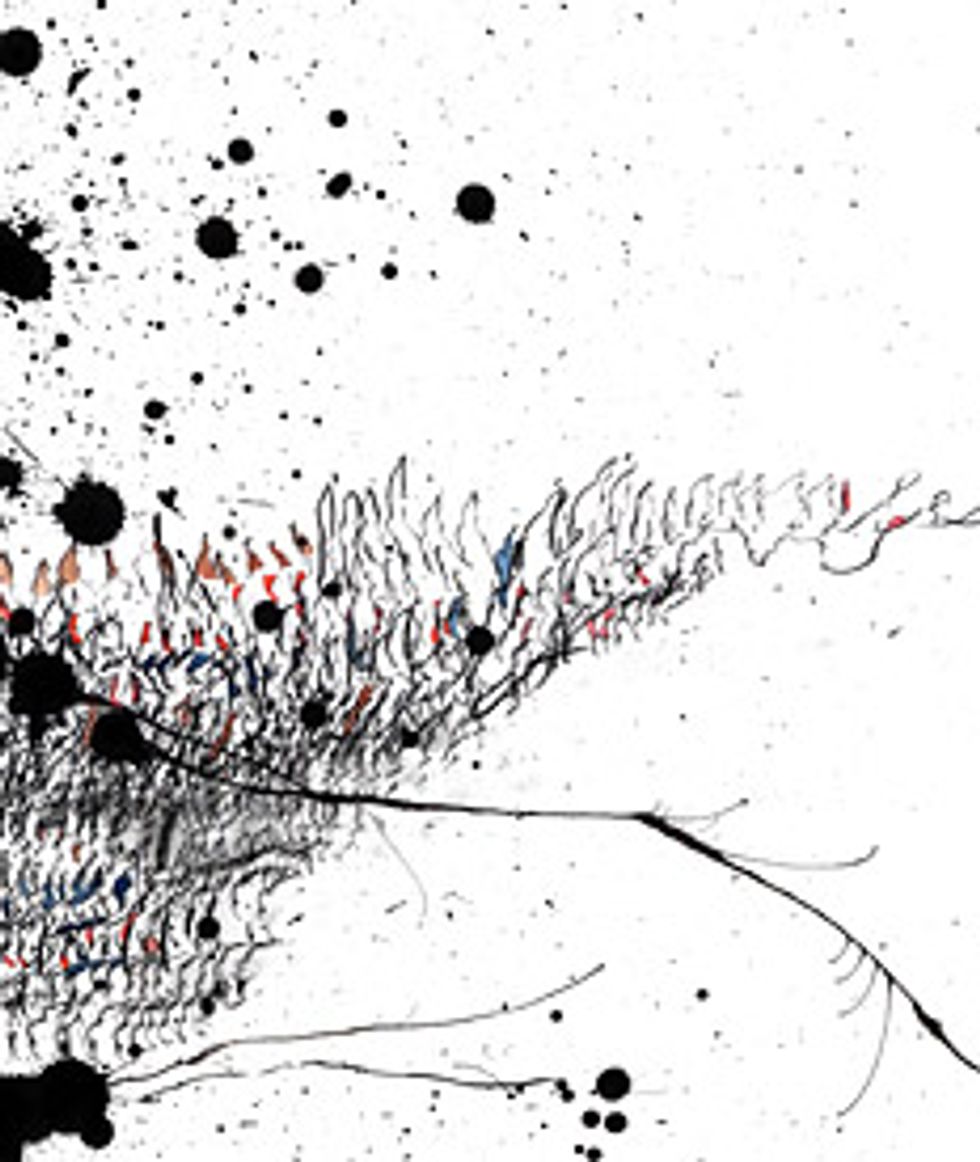 Buying art can be a dicey undertaking in our new economy, fraught with worries of how you'll pay your mortgage or your bail bondsman if you purchase thatlovely painting. Fortunately, such concerns are minimized with the new Workbook exhibit opening tonight at Flashpoint. For $50, you get a print by one of the two artists involved in the project, as well as an expression of eternal thanks in a documentary about the exhibit. Okay, so it's not a free photo with a Playboy model, but it's still a pretty clever way to fund a video installation.
---
The video is part of a two-phase project by DC artists Kate McGraw and Ann Tarantino. The first phase, opening tonight, will showcase the results of a 10-day collaboration of the artists as they painted directly on gallery walls. The second part, opening on March 28, debuts the video documenting their collaboration, complete with punk rock music, and, if you buy one of their prints here by March 24, your name!
After the exhibit, the gallery walls will be painted over, and the only thing that will remain is the documentary and residual proof that you, yes YOU, were at one time a patron saint of the Arts. It's cheaper than a mortgage, and besides, the Treasury magically conjured a trillion dollars to get you out of that anyways, so go ahead!
Kate McGraw & Ann Tarantino: Workbook, tonight from 6PM to 8PM, Flashpoint [Flashpoint]