Cafe Atlantico's Latin Dim Sum Brunch Paradise
News
July 31, 2009 10:40 AM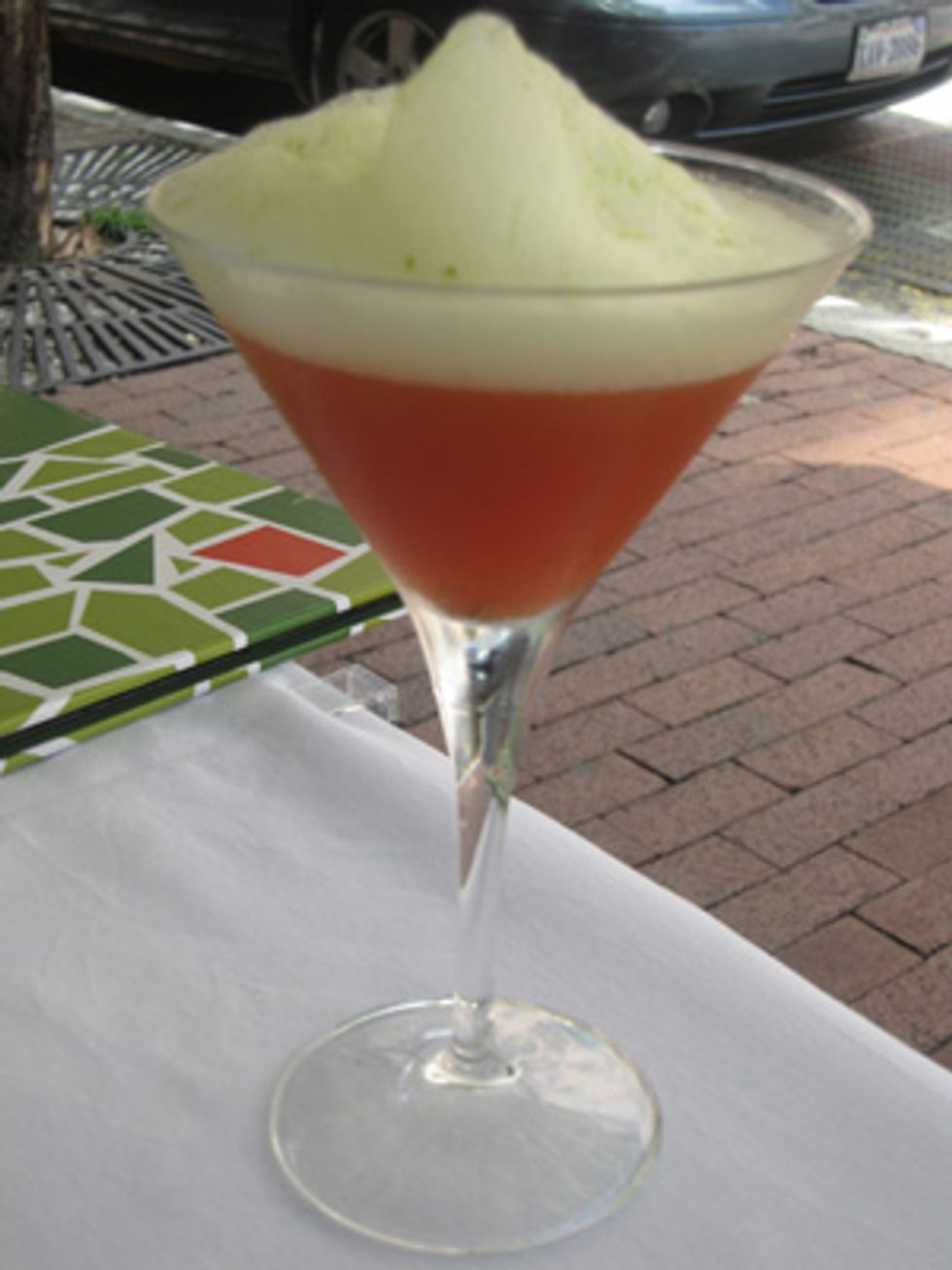 For my final brunch review, I headed to Cafe Atlantico for their Latin Dim Sum, on the recommendation of the venerable Mark Bittman. While certainly on the spendy side, Atlantico serves up inventive small dishes and excellent cocktails.
---
The drinks, while coming in at a lofty $11, are not your average brunch cocktail. Try the homemade Bloody Mary with celery and salt foam, which adds a great texture and is delicious.
The small plates, or "dim sum," as they (for some reason) prefer to call them are great for sharing. The cantaloupe and tomato skewers with cilantro micro greens and vinaigrette is a refreshingly summer dish, as are the fantastically thin pineapple shavings with plantain powder and tamarind oil.

For more substantial dishes, the best ones were the jicama "ravioli" filled with guacamole, and the chili-tomato soup. Using thin jicama (a turnip-like Mexican root vegetable) as the ravioli skin creates a crunchy coating for the soft guacamole inside. The soup, served in a glass, was spicy and complex.
Other interesting dishes were the mushrooms with a "63 degree" egg -- essentially a lightly poached egg -- and the quesadilla filled with wild mushrooms and huitlacoche (a corn fungus -- mmmm fungus!).
For dessert, there's a "pan dulce" -- fluffy bread with mild melted cheese fried in butter and topped with maple syrup; it was sweet and delicious.
Go for the tasting menu to sample more of these creations. My one complaint is about the service, it seems to be impossible to get decent brunch service these days. Perhaps the waiters are just as hungover as the patrons. Here, they were disorganized and should have changed our messy plates between dim sum "courses." Nonetheless, Atlantico is worth the splurge.
Michael Herman is leaving Washington. So this is his final Brunch DC review. Wish him well in New York!
Cafe Atlantico, 405 8th St. NW, Washington DC 20004 (202) 393-0812.