Calm Down, Y'all! Georgia High School No More Crammed Full Of 'Rona Than Rest Of State!
coronavirus
August 06, 2020 02:55 PM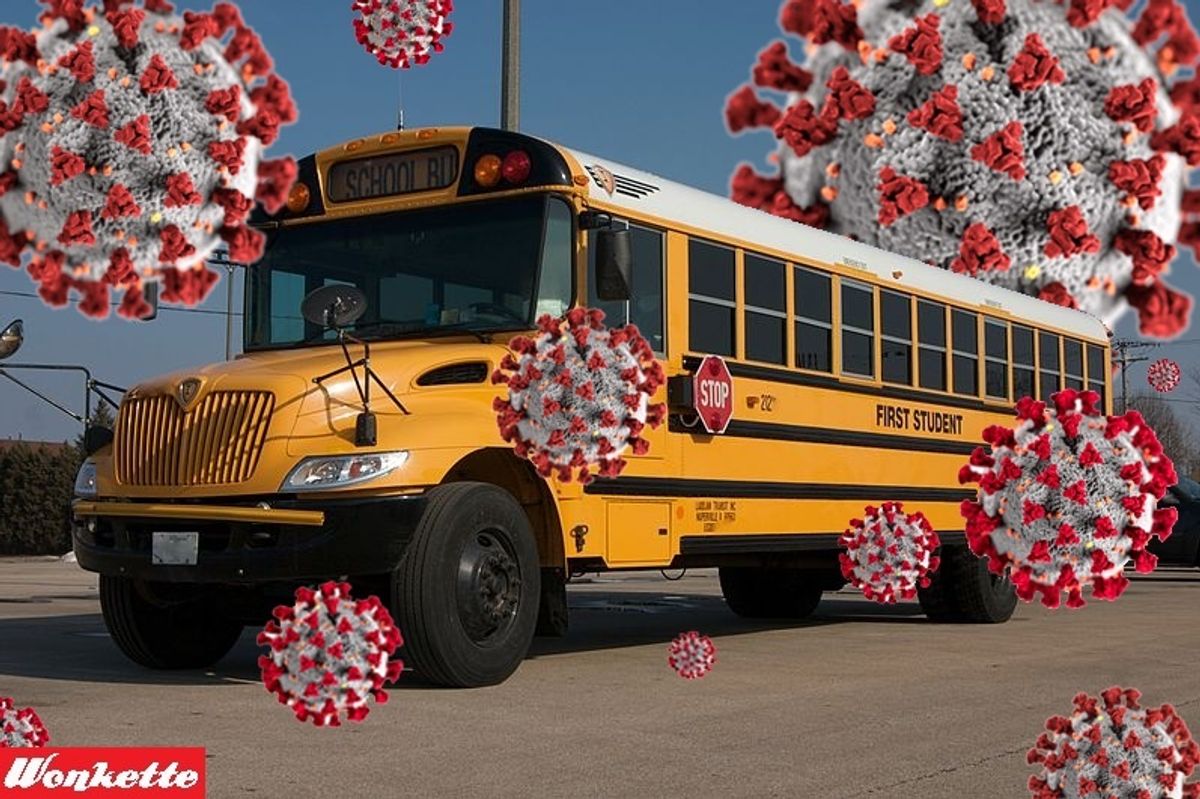 School bus photo by H. Michael Miley, Creative Commons license 2.0
By now, you've probably seen the photos of a crowded Georgia high school hallway that went viral — in all senses of the word — earlier this week. Congratulations, North Paulding High School, you're in the news!