Can You Guess the Identity of This Monster?
News
April 09, 2010 04:59 PM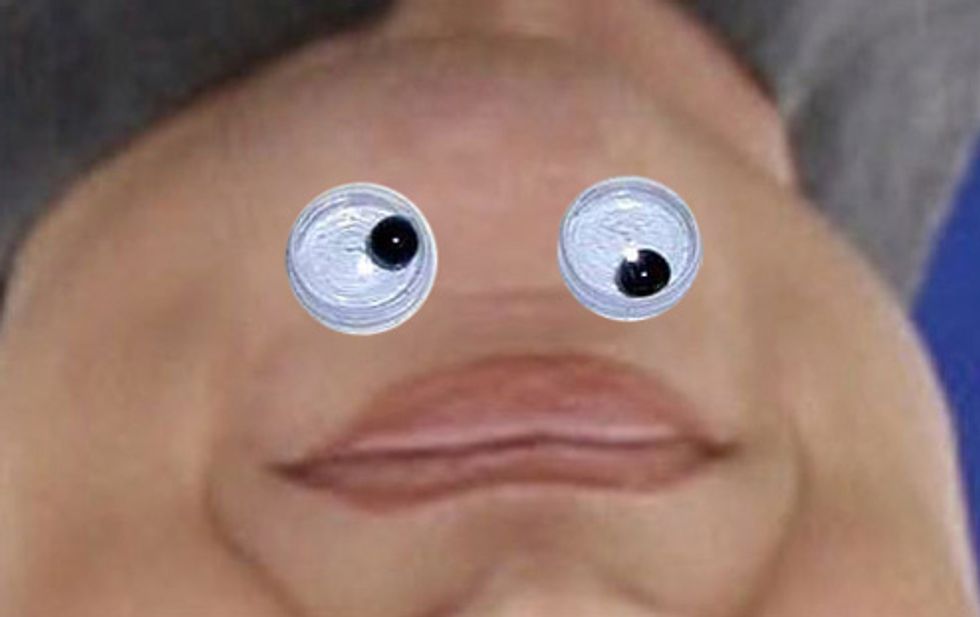 Wonkette operative "Kris" wants you to have nightmares forever and ever, until you jump out of your (first floor) window and, uh, sprain your ankle. So she flipped over our gross picture of Sarah Palin's tattooed-on lipstick, and, well .... Enjoy it!