Candy Crush Saga 2: Electric Trademark Fight Boogaloo
News
January 22, 2014 07:16 PM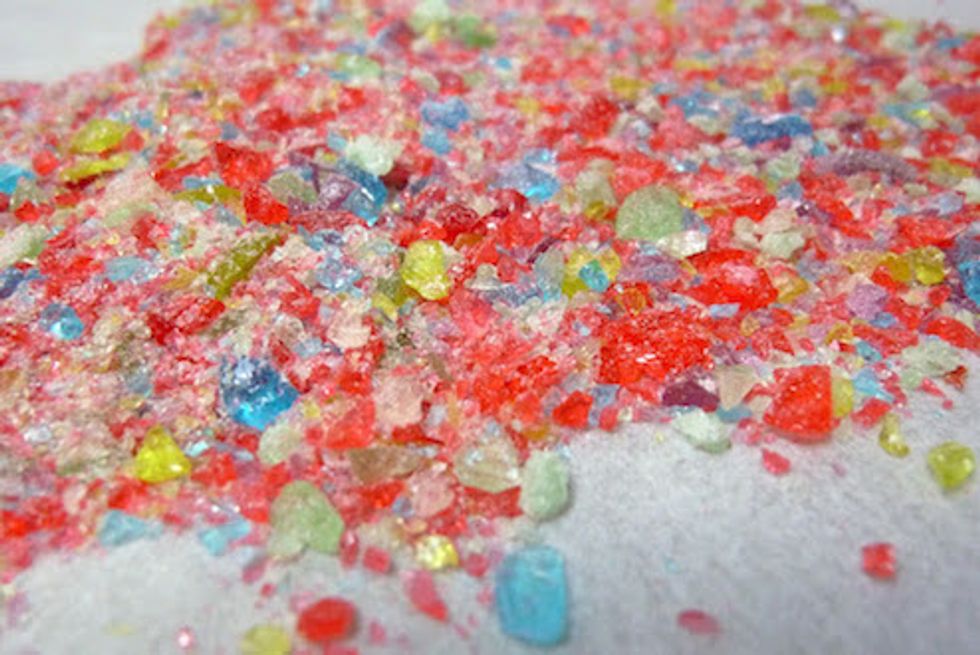 Yesterday we tipped you off to the fact that soon you won't be able to say "candy" because thugs from Candy Crush will come break your legs. OK, not quite, but they are cease-and-desisting all over since they trademarked "candy" for clothes and video games. The good folks at Candy Crush want you to know that it's totally cool, though, because JUST LISTEN ALREADY OK??
Seems like Candy Crush thought it was unfair that we noted that they had trademarked all possible items of clothing (and eyeglasses! do not forget eyeglasses!) and a pile of videogame-related things here in the good old USA, so they sent us this very official statement:
We have trademarked the word 'CANDY' in the EU, as our IP is constantly being infringed and we have to enforce our rights and to protect our players from confusion. We don't enforce against all uses of CANDY – some are legitimate and of course, we would not ask App developers who use the term legitimately to stop doing so.

The particular App in this instance was called 'Candy Casino Slots – Jewels Craze Connect: Big Blast Mania Land', but its icon in the App store just says 'Candy Slots', focusing heavily on our trademark. As well as infringing our and other developer's IP, use of keywords like this as an App name is also a clear breach of Apple's terms of use. We believe this App name was a calculated attempt to use other companies' IP to enhance its own games, through means such as search rankings.
Hmmmmm...let's break this down law-stylee, shall we?