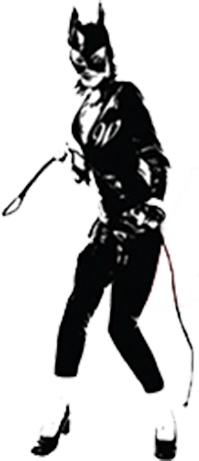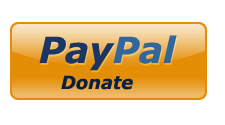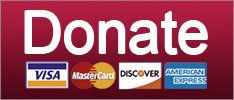 National Politics
Attention Walmart Shoppers, and literally everyone else in US America! Almost everything you buy is about to get just a little bit more expensive since President Impulse Control decided to impose a 10 percent tariff on the remaining $300 billion of Chinese imports. Hooboy, are we tired of winning yet?
The message was delivered in the usual manner, and without informing our Chinese negotiating partners in advance.
Making diplomacy great again! Trump prefaced his announcement by speculating that China and Iran had simply decided to wait him out, "drooling" at the prospect of being able to "rip off our beloved USA like never before" if a Democrat wins in 2020. But it wasn't all bad -- at least he managed to wait until Mnuchin and Lighthizer were back from negotiating with their Chinese counterparts in Shanghai before losing his shit and blowing up the deal on Twitter!
Trump spent months mollifying the big money market guys by promising that a great new trade deal with China was just around the corner. Wowed by his steely acumen and giant manly hands, China had promised to start buying massive quantities of US agricultural products. Or was it a vow to get serious about preventing intellectual property theft? Wait, maybe they were going to execute all the fentanyl smugglers.
Oh, whoops! Apparently it was NONE OF THEM, KATIE.
And that asshole is still out there swearing up and down that the Chinese pay all the tariffs and we'd all be so much richer if we just cut out China entirely and started making our own running shoes in America again.
Which is all well and good, except here in America wages are stagnant and people who can afford to eat, and pay rent, and shell out for health insurance, and still buy a pair of $15 American-made socks are thin on the ground.
China has not yet announced what its next move is, but safe bet it will be retaliatory tariffs. Which the Chinese will pay if they want our stuff, just as we pay to import Chinese goods. Because SHUT UP YOU DEMENTED LOON, THAT IS HOW TARIFFS WORK. Except the Chinese can just turn around and buy their soybeans from Brazil and Russia, who are only too happy to pick up the slack in the market. And then American taxpayers can pick up the tab for that one, too, since there is no way on God's green earth that the GOP is going to blow off Iowa farmers during a presidential year, especially with Joni Ernst on the ballot.
Let's see how the markets looked for the day.

Graphic via CNN Money
WOOF.
Oh, hey, remember that fun time on Wednesday, barely 24 hours before the Stable Genius had his tariff temper tantrum, when the Chairman of the Federal Reserve announced that he was cutting interest rates because we're in a trade war and no one knows whether it's going to peter out or blow up the entire economy because some idiot with no impulse control can't stay off Twitter? (We might be paraphrasing. A little.)
Once more with feeling now ... TRADE WARS ARE GOOD, AND EASY TO WIN.
Follow Liz (AKA your FDF) on Twitter!
You liking these econsplainers? Well click right here to keep 'em coming!
Featured
And no influence peddling. And no straw donors. And no foreign money. And no
Do the Trump kids do anything besides rant on Fox and deflect subpoenas these days? Do they even have a job besides sitting on top of Daddy's money pile and whining about how it is NO FAIR that Republicans get investigated for doing crimes? Well, since they're not busy, the FBI's International Corruption Squad would like a word with young Uday and Qusay. The Miami Herald (which has been en fuego of late!) reports:
Federal prosecutors in Washington, D.C., this week sent subpoenas to Mar-a-Lago, President Donald Trump's private club in Palm Beach, and Trump Victory, a political fundraising committee, demanding they turn over all records relating to Republican Party donor Li "Cindy" Yang and several of her associates and companies, the Miami Herald has learned.
Yang, the massage parlor entrepreneur who got caught flogging package tours to hobnob with the House of Trump to Chinese nationals, is under federal investigation for influence and access peddling. She's also suspected of illegally funneling foreign money to political donations, hence the subpoena to the RNC-linked Trump Victory committee.
Over the past year, Yang advertised at least eight Trump-related events to Chinese clients. Five of those events gave proceeds to Trump Victory — the committee dedicated to raising money for Trump's re-election. Two of the campaign fundraisers were hosted at Mar-a-Lago, and the others at various venues around the country, including one at Cipriani restaurant in New York City.
It's simply incredible how many of Cindy Yang's friends are day spa receptionists with a spare $5,400 lying around to donate to Republican political campaigns. In fact, we ourselves find it literally impossible to credit. And yet, the Herald has the names of several massage parlor employees who were able to max out their donations to Trump, giving $5,400 in the primary and then another $5,400 in the general. Nothing suspicious here!
You know what would make this story even better? A Chinese government link.
Oh, lookie here! Among the subpoenaed individuals and entities were:
Featured
Commerce Secretary Wilbur Ross is a humble man of the people who enjoys hearty proletarian fare in his trusty lunchpail when the bell rings down at the plant. So you can believe him when he tells you that ramped up tariffs on Chinese imports should only add a few cents to the price of that delicious tallboy. Take it from Uncle Wilbur, kids! Trade wars are good and easy to win. Enjoy your soup, poors!
Besides which, as Donald Trump has repeatedly assured us, it's really China that pays the tariffs. So, if you think about it, Budweiser is getting richer off the increased price of the beer can, and the US government is taking in all that extra cash from China, so it's KA-CHING all around. (If you figure out where these numbers came from, let us know. We asked Mr. Google, and he said Trump pulled 'em out of his giant, orange ass. Ditto if you figure out WTF tariff income has to do with GDP.)
Except in China, where there are apparently no more people to buy anything.
China will be retaliating, of course, increasing tariffs on $60 billion of US imports. And unlike Trump, they're being strategic about which goods they hit. Donald Trump may think he's going to apply pressure equally to a billion Chinese people, but China aims to kick Iowa, Texas, and Louisiana squarely in the nuts with levies on soy, beef, and natural gas. But don't worry, kids, because Poppy Trump will just enact a new round of tariffs on everything China exports, and then they will immediately fold and give us what we want. China's government is currently celebrating the end of the Century of Humiliation by the West, but they'll definitely cave to an orange buffoon dripping desperation for a win before his own electoral campaign. Totes!
National Politics
Being president is HARD. It's a constant tension between serving the American people and selling your saggy orange ass to every Ivan, Chang, and Harry that bellies up to the bar waving a couple crumpled dollar bills. But Donald Trump is up to the challenge. He only gets to keep a little of the $3.4 million each of his 22 visits to Mar-a-Lago (so far) cost the American taxpayer, so he has to supplement that golf cart money with people willing to fork over thousands of dollars to be in his spray-tanned presence. It's kind of like selling access to the Lincoln Bedroom, but for the Loehmann's crowd.
Featured
Big round of applause for the Secret Service, Wonkers! They caught the Chinese Hamburglar trying to sneak into Mar-a-Lago on Saturday during the president's "working vacation." Okay, fine, actually the receptionist caught her. But after that, the Secret Service totally snapped into action and arrested that random Chinese lady with four cellphones, two passports, a laptop, and a malware-infected thumb drive, who showed up without a bathing suit and announced she was going for a swim.
According to a criminal complaint filed Monday in the Southern District of Florida, Yujing Zhang presented her two passports to the Secret Service agent at the Mar-a-Lago perimeter and said she was a relative of a club member with the same surname. Which is kind of like showing up at a bar mitzvah and claiming to be a friend of the Cohens -- your odds are good.
News
You know who 'her' is. Don't play stupid with us.
Now that we've finally finished all that fake Rusher situation with Rusher and Trump, the Stupidest Man on the Internet's Stupid website brings us a reason to hope for a better tomorrow! Judicial Watch, the pests who keep filling the courts with pointless lawsuits aimed at exposing all Hillary Clinton's crimes and murders and more crimes, is suing the government for records that will prove once and for all that China got all of Hillary's emails! If that sounds vaguely familiar, it's because Yr Evan Hurst wrote about it last summer when Donald Trump was mad-tweeting about it. It was nonsense, but VERY INCRIMINATING NONSENSE all the same! Here are the details, which are actually just riveting proof of not much of anything!
Politics
Mar-a-Lago's a weird place. Turn over a rock on that golf course, you never know what's going to crawl out. And inside the dining room, it's worse! We've already met swamp creature Cindy Yang, the owner of a chain of massage parlors cum brothels, who was recently caught selling access to the president and his family at their South Florida Golf 'n' Grift Emporium. For the low-low price of UNDISCLOSED, Chinese nationals can rub shoulders with the Trump family and talk up their businesses, without even having to hire a lobbyist. Cheap at twice the price!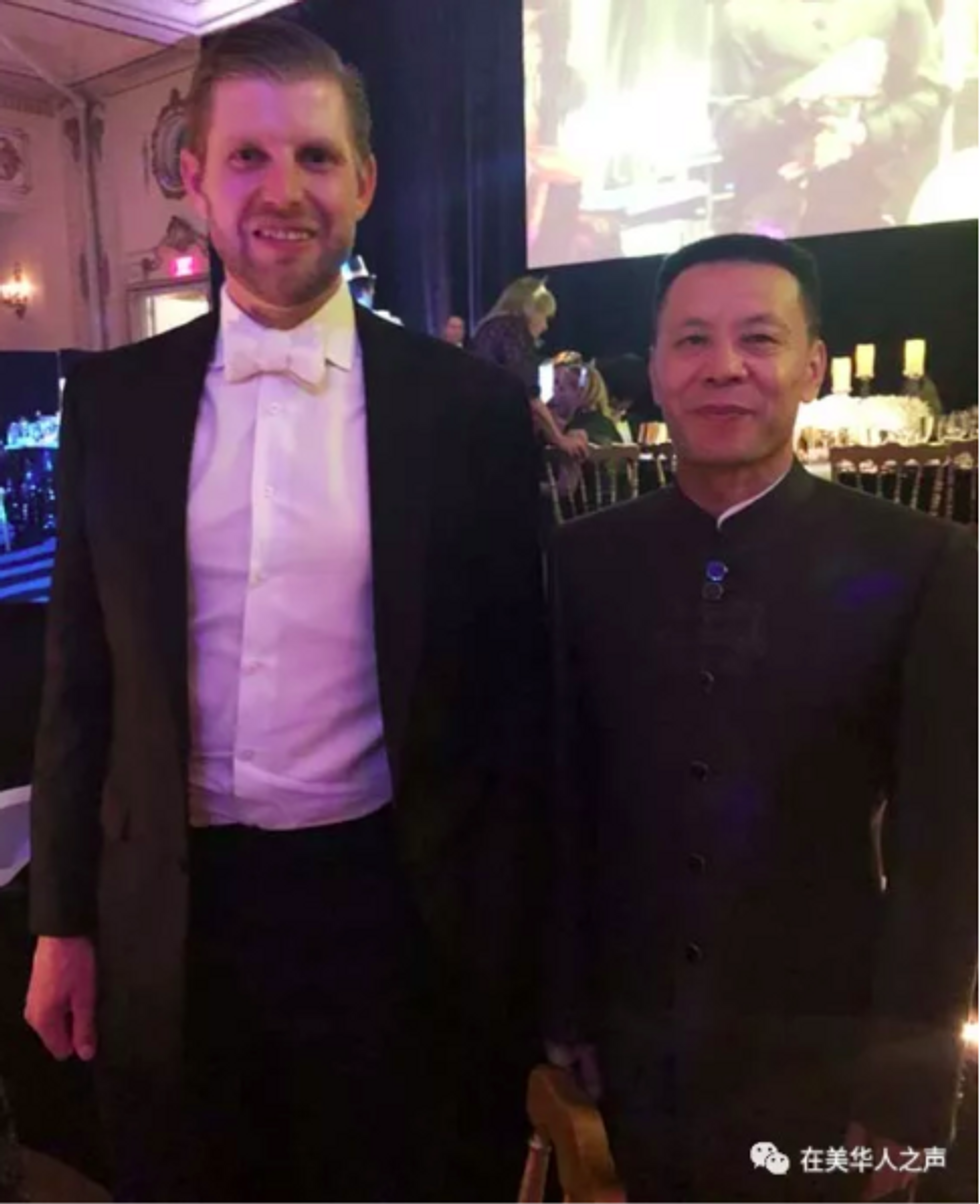 Photo Captured by Mother Jones
But what if, while they're here for a little sun and suck up, those Chinese investors decide to drop a little extra cash to make the relationship permanent? Never fear! As Talking Points Memo was first to report, Mrs. Yang is a one-stop shop:
News
Trump's bigass budget, the horse race for 2020, and Erik Prince miiiight have lied to congress. Your morning news brief!
Morning Wonketariat! Here's some of the things we may be talking about today.
Politics
Turns out that "spa" owner hanging out with Trump at his Mar-a-Lago Super Bowl party got more than a selfie from the president. According to Mother Jones, Li "Cindy" Yang, founder of the "massage parlor" in south Florida where Patriots owner Robert Kraft was busted for solicitation last month, has been running a tidy business selling Chinese nationals access to the president at Mar-a-Lago.
Yang, who goes by Cindy, and her husband, Zubin Gong, started GY US Investments LLC in 2017. The company describes itself on its website, which is mostly in Chinese, as an "international business consulting firm that provides public relations services to assist businesses in America to establish and expand their brand image in the modern Chinese marketplace." But the firm notes that its services also address clients looking to make high-level connections in the United States. On a page displaying a photo of Mar-a-Lago, Yang's company says its "activities for clients" have included providing them "the opportunity to interact with the president, the [American] Minister of Commerce and other political figures." The company boasts it has "arranged taking photos with the President" and suggests it can set up a "White House and Capitol Hill Dinner."
THIS IS WHY CAMP DAVID EXISTS, GODDAMMIT.
Yang and her family had sold most of their "day spas" before Kraft was filmed getting a handjob from a likely trafficked woman, his second visit to Orchids of Asia in twenty-four hours. The Miami Herald notes, however, that the strip mall outlets had already "gained a reputation for offering sexual services" before Yang sold her stake in them. But don't worry, you guys, because Mrs. Yang has figured out other ways to make money.