Ching Ching Cha: No Teabagging Here
News
March 23, 2009 07:00 PM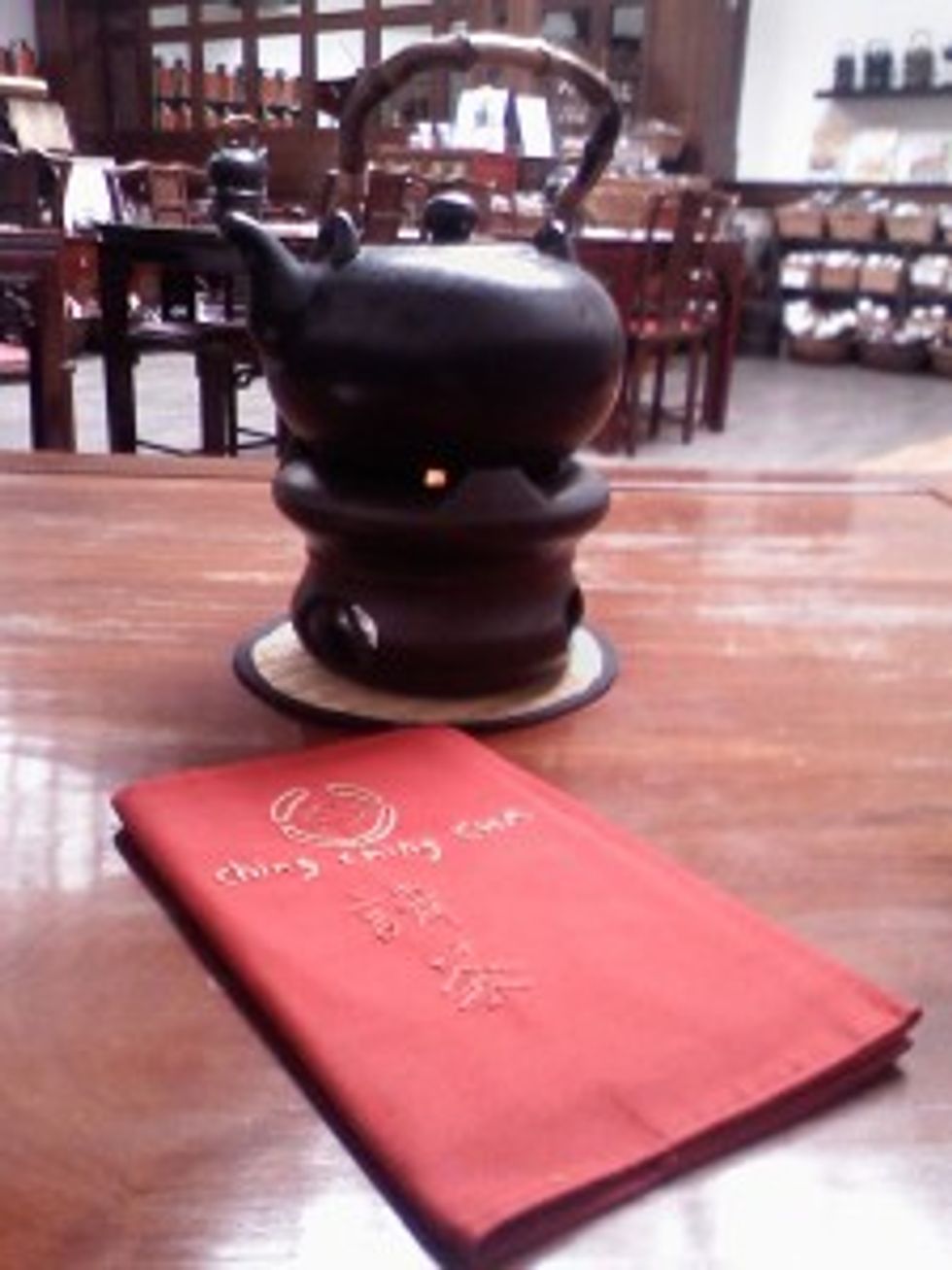 Ching Ching Cha is a delightful little restaurant that provides several things rarely found in tandem in Georgetown: cheap food,healthy food, and peace and quiet.  Oh yes, and it also has loose leaf tea by the elephant ton.
---
The restaurant is thusly more of a tea house, with Chinese art and music, and the option of dining on the floor. Though zen-inspired decor can sometimes be cloying, the fact that Ching Ching Cha is lodged between a Ralph Lauren restaurant and a sex shop actually makes its spare atmosphere more relieving than anything. Add in the skylights and the hum of a dozen kettles boiling, and even the tightly-wound can't help but relax a little.
Relaxing as it is, Ching Ching Cha is serious about its tea: there are over 50 different kinds, a lot of which are chosen personally by the owners during visits to China and Japan. Even with explanations for each type, the menu can be a little overwhelming; luckily the waitstaff have no qualms telling you what to try. They also give instructions on the ceremony of drinking the tea, some of which involve pouring it into four successively smaller cups before drinking out of the smallest.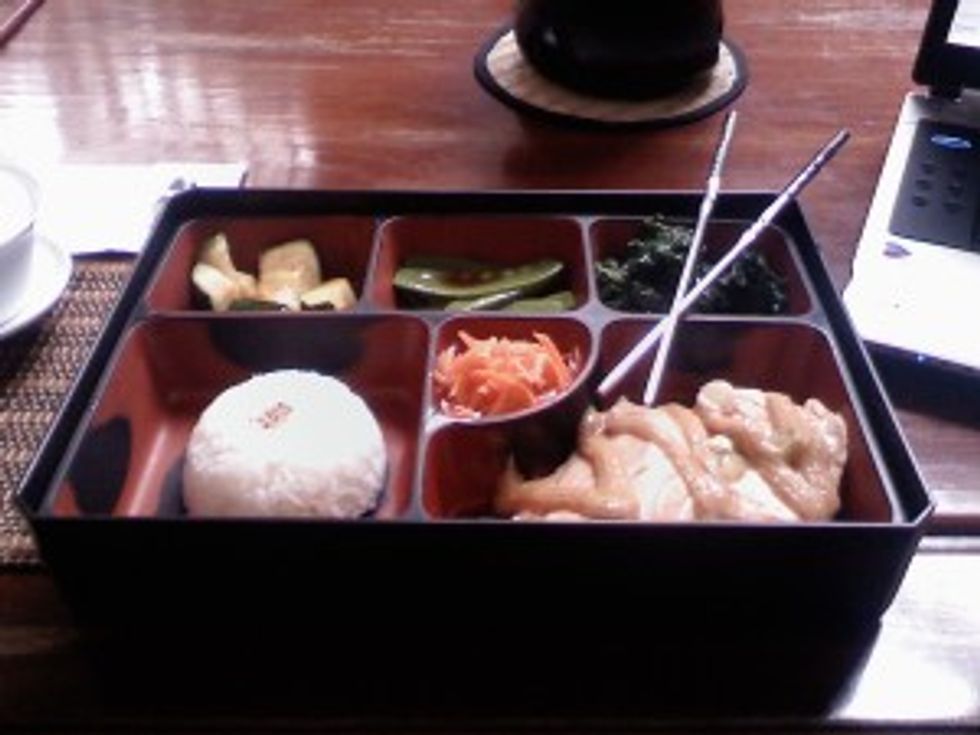 To feed those weary from the process-driven tea dispensing, the restaurant has a smallish menu of light Chinese and Japanese food. The prices of the food sort of make up for the fact that a pot of tea is at least $6. A variety of dumplings and rolls costs around $4, and the best deal is the $12 tea meal which comes with soup, three vegetables and a main dish. The meal was delicious while at the same time being possibly the healthiest thing your intern has ever consumed at a restaurant. Win, all around.
Ching Ching Cha, 1063 Wisconsin Ave NW, Washington, DC 20007.