Chuck Schumer Addresses Woman With Terrible Slur
News
December 16, 2009 01:09 PM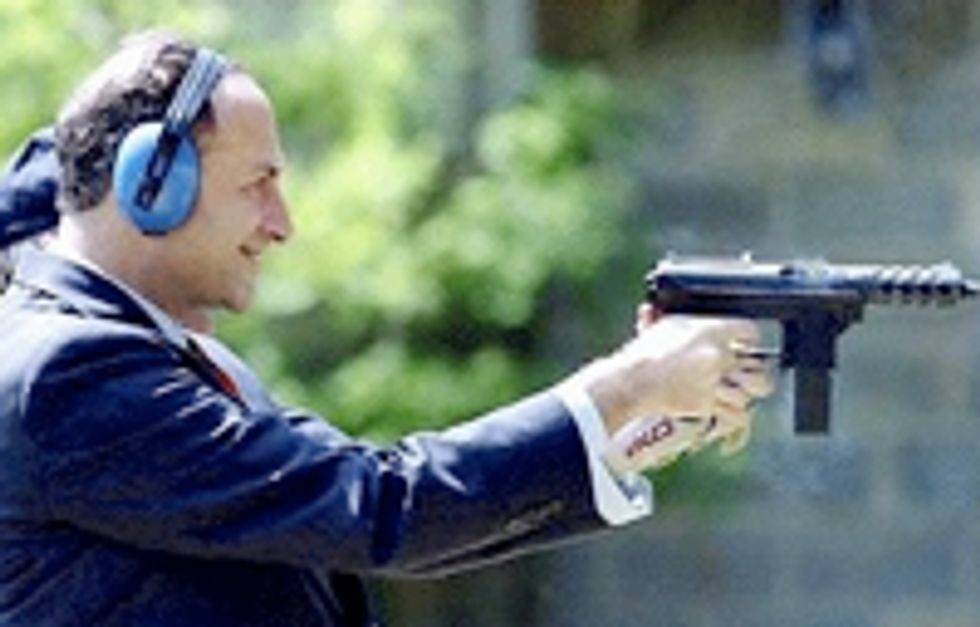 Sen. Chuck Schumer is so good at politics that he recentlycalled a flight attendant a "bitch" after she asked him to turn off his cell phone. That's something that Chuck Schumer did, again, because he is just so good at politics and pays such careful attention to his choice of words at all times. Everyone give Chuck Schumer a round of applause for calling a flight attendant a "bitch" over nothing. This will do wonders for his "political capital."
---
We should add that Chuck Schumer did this in such a politically cunning manner as to implicate a vulnerable Senate Democrat traveling colleague:
US Sen. Chuck Schumer, who is not known for mincing his words, is eating them this morning.

The outspoken senior senator from Brooklyn - the third highest-ranking member of the upper house - has semi-apologized for referring to a female flight attendant a "bitch" aboard a US Airways flight from New York City to Washington, DC.

Her crime? Telling him to shut off his cell phone. (No word on which one. I believe he's got at least one for politics and fund-raising calls and another for official business).

The senator made an off-the-cuff comment under his breath that he shouldn't have made, and he regrets it," Schumer spokesman Josh Vlasto said in a statement.

Schumer was traveling with his political protégé, Sen. Kirsten Gillibrand at the time. Through her office, Gillibrand insisted that her mentor had been "polite" and complied with the rules.
Oh man. If the official spokesman's statement actually admits guilt and refers to it as an "off-the-cuff comment under his breath," that means that in reality -- factoring in the Damage Control Spin Adjustment -- Chuck Schumer probably got out of his seat and screamed "FUCKING BITCH!!!" at her dozens of times while waving his wiener in some old granny's face.
Note to other politicians: you should not call a lady "bitch" for no reason whatsoever.
Schumer Off The Hook [NYDN]