Cindy McCain Also Steals Recipes
April 15, 2008 11:15 AM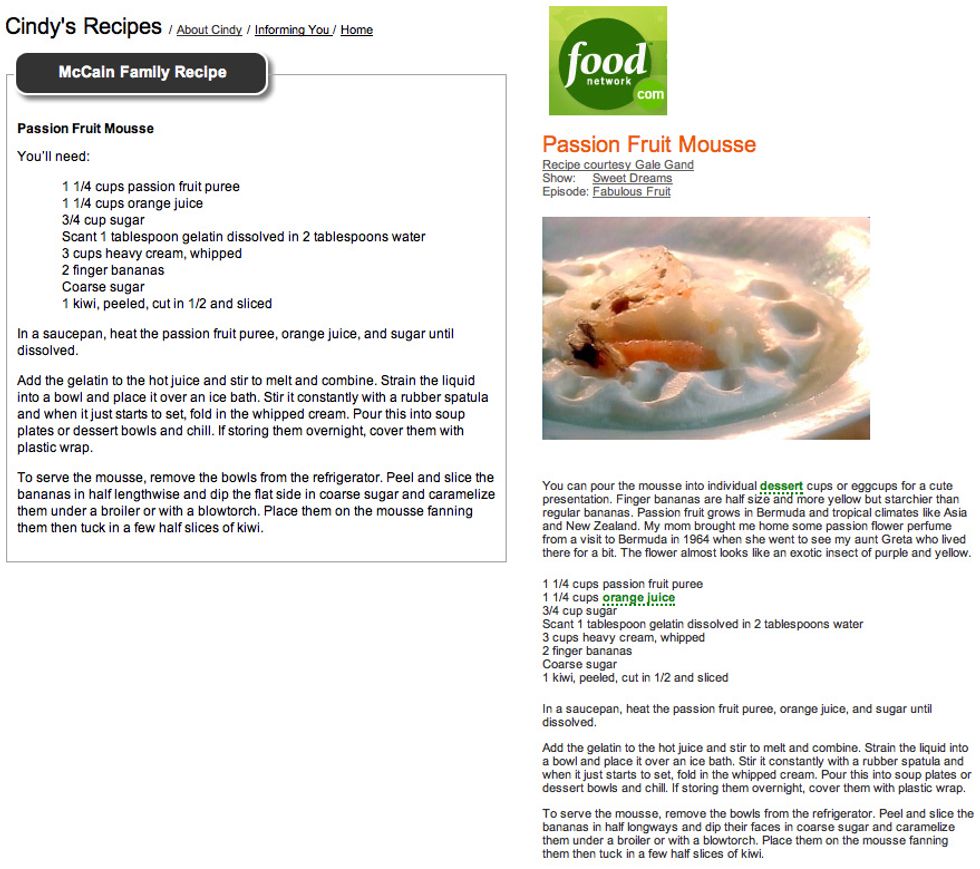 Is there anything new first lady Cindy McCainwon't steal? The beer heiress stole husband John McCain back when he was relatively young and handsome and needed a new wife, she stole dope pills from her own medical charity, she furtively brought home some orphans from Bangladesh one time, she continues to steal "stray" dogs, and now the Cougar Baroness is accused of stealing recipes from the Food Network!
---
A New York attorney was searching Google for some recipe by famous Food Network chef Giada DeLaurentis -- this is what attorneys call "billable hours" -- when she found those same exact recipes on John McCain's website, ridiculously labeled as "Cindy's Recipes."
The stolen recipes ("Ahi Tuna with Napa Cabbage," "Passion Fruit Mousse," etc.) include word-for-word rip-offs of at least three Food Network recipes, along with another plagiarized from teevee cooking lady Rachel Ray.
Silly Cindy. Everybody knows the only "recipe" she uses is Percocet and Ketel One.
McCain "Family Recipes" Lifted from the Food Network [Huffington Post]