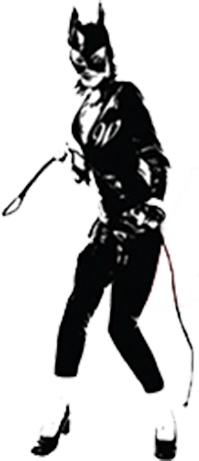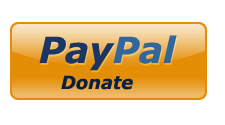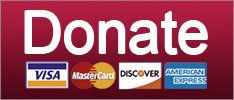 Trump
Trump probably still thinks 'Birth of a Nation' was robbed.
February 21, 2020 10:00 AM
It's easy with all the corruption and shredding of institutional norms to forget that Donald Trump is also a sickening racist. During his rally Thursday night in Colorado Springs, Colorado, the president of the United States went on an Archie Bunker-style rant about the Oscar-winning film Parasite.
TRUMP: How bad were the Academy Awards this year? Did you see it?
The MAGA crowd booed the very mention of the Oscars, because we've always been at war with Hollywood.
TRUMP: And the winner is a movie from South Korea. What the hell was that all about? We've got enough problems with South Korea, with trade. And after all that they give them best movie of the year?
The South Korean government didn't win any Academy awards. The work of an individual South Korean filmmaker, Bong Joon-ho, was honored.
TRUMP: Was ["Parasite"] good? I don't know.
He hasn't actually seen the film, but he's going to "pre-judge" its value based solely on its national origin. This is such an obvious example of know-nothing bigotry, it could appear in a children's pop-up book.
Class War
Don't worry, the money wasn't going to people on welfare anyway.
February 11, 2020 12:01 PM
Mississippi is not a good place in which to be poor. It's the go-to state for other states with crappy social programs to compare themselves to: "Thank God for Mississippi!" (Alabama sometimes goes in the object slot, too.) Like many red states, Mississippi doesn't believe that poor people can be trusted to receive cash assistance, so instead, the state gives most of its federal "welfare" funds to nonprofit organizations that are supposed to fight poverty through job training, parenting classes, and other important services like telling poor people not to fuck.
Such programs may not reduce poverty in any measurable sense, but they're a great deal for the nonprofits being funded by federal anti-poverty money. So it probably shouldn't be too big a surprise that last week, several top people at "Mississippi Community Education Center," one of the state's biggest nonprofits, were arrested for embezzling millions of dollars that didn't even go to the pretense of providing services for the poor, as Mississippi Today details in a report that may have you hurling your computer across the room.
Get this: The investigation didn't just nab the director of the outfit, Nancy New, and several members of her family who worked for the nonprofit. New, who founded a private school in Jackson and tried but failed to get in on the charter school grift too, "has long had the support of state leadership and often appeared on conservative SuperTalk radio to promote her work." No telling how the criminal charges will affect her standing on the wingnut economic prosperity circuit, but she can probably claim she was victimized by Cultural Marxists.
The probe also led to the arrest of John Davis, the former director of the Mississippi Department of Human Services, the state agency responsible for disbursing the funds. Since 2018, the nonprofit had sucked up $53 million in funding from the federal Temporary Assistance for Needy Families (TANF) program, the cash-assistance program that used to be called "welfare." The case is still under investigation, so the exact amount of embezzled funds hasn't been released.
But don't you worry: Mississippi only uses five percent of its annual TANF funding for direct payments to needy families, so even without the crimes, the money would have gone to programs that may or may not have actually been helping poor people. In a sense, this is really a case of some crooks stealing money from the legitimate grift they were already running. Isn't that a comfort?