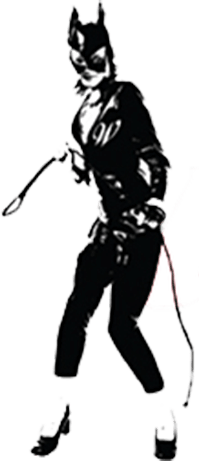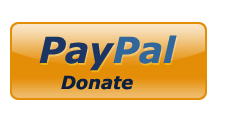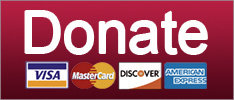 Nice Time
It's an end-of-day Nice Time! Hooray!
Attention, Democratic candidates running in 2020 -- not just for president, but for ANYTHING: Get on board with the American Family Act, introduced today in the Senate by Michael Bennet of Colorado and Sherrod Brown of Ohio. In the House, it's been introduced by Democratic Congresswomen Rosa DeLauro of Connecticut and Suzan DelBene of Washington. It's a ridiculously simple way to make middle-class and working families better off through fairly simple tweaks to the existing child tax credit, as Dylan Matthews explains at Vox.
Currently, the Child Tax Credit (CTC) helps out fairly well-off people, but does little for families with low income. The American Family Act would change that significantly, turning the CTC into a monthly child allowance available to every family with children (and phasing out for families at the high end of the income scale). The benefit would pay:
-- $3,000 per year, or $250 per month, per child ages 6 to 16
-- $3,600 per year, or $300 per month, per child ages 0 to 5

The benefits would be distributed monthly, in advance, so families could pace out their spending and smooth their incomes. Because the CTC, like the earned income tax credit, is currently paid out through tax refunds, it sometimes leads to a perverse situation in which families use it to pay down debt they never would've had to incur if they'd gotten the money earlier.
And what would this accomplish? It would boost the available income for families with kids, immediately, and particularly when kids tend to be especially expensive, in the first years of life, when, unfortunately, young parents tend to have their lowest earning power, too.
Researchers project this child allowance would have some amazing bang for the buck in terms of lifting kids out of poverty:
Poverty among children would fall from 14.8 percent to 9.5 percent,

meaning

4 million kids would escape poverty.

Deep poverty

— the share of kids living on half the poverty line or less — would

fall almost by half, from 4.6 percent to 2.4 percent.
Is there more, in terms of overall benefit for US America? You bet your sweet Great Society ass there is! How about improvements in health, reductions in crime, and overall benefits for education?
Keep reading...
Show less
Blacktacular
It's your Sunday Show Rundown!
Let's begin today's Sunday show roundup with National Security Adviser and least favorite Bolton (after Michael and Ramsey), John. Trump's NSA appeared on CNN's "State of The Union," proclaiming the "unquestionable success" of the second Trump/Kim summit, even though no deal was reached and Trump was humiliated. Jake Tapper asked Bolton about Trump's statements regarding Otto Warmbier, the American college student who was sent home in a coma from North Korea and died shortly after being returned to the US; Trump said at a press conference that Kim Jong Un denied knowing anything about Warmbier, and so case closed. Trump stated, "He tells me that he didn't know about it, and I will take him at his word. Those prisons are rough. They're rough places, and bad things happen. But I don't believe he knew about it."
TAPPER: He's going to take Kim Jong-un at his word that he didn't know about it. The Warmbier family put out a statement. They disagree. They say Kim Jong-un is responsible. Are they wrong?

BOLTON: Look, the president made it very clear he considers what happened to Otto Warmbier an act of brutality that's completely unacceptable to the American side. I have heard him before the summit itself, before the press conference, talk about how deeply he cared about Otto Warmbier and his family. The fact is, the best thing North Korea could do right now would be to give us a full accounting of what happened and who was responsible for it.
That's quite a change or non-commitment for Bolton. Especially when, shortly after Otto Warmbier's death, Bolton was basically egging on a full scale regime change in North Korea.

Keep reading...
Show less
News
Trump's humps a flag, Bernie's back, and Fox News is calling from INSIDE the White House. Your morning news brief!
Morning Wonketariat! Here's some of the things we may be talking about today.
Keep reading...
Show less
Culture
A History of America in Ten Strikes by Erik Loomis, Part 2
Railroad robber baron Jay Gould probably never said, "I can hire one-half the working class to kill the other half" (though he may have said something similar about farmers). The quote may be apocryphal, but it's endured in the popular imagination because it sums up much of American history. The wealthy have never wanted for support in their attempts to keep workers from getting too powerful, often through outright murder. And as Erik Loomis's A History of America in Ten Strikes keeps reminding us, American government at all levels has almost always been happy to side with the robber barons to fight uppity workers. Loomis might almost have called his work a history of America in twenty or thirty massacres -- at least until labor fights became slightly more civilized in the middle of the 20th century -- and even then, only barely.
Keep reading...
Show less
Healthcare
February 28, 2019 09:20 AM
While everybody was watching Michael Cohen alternate between answering questions and being called a filthy liar who lied (for Donald Trump) Wednesday, elsewhere on Capitol Hill Washington state Congresswoman Pramila Jayapal introduced the House's leading version of a Medicare for All Bill. It's pretty darned ambitious, and would switch the US healthcare system from a tangled mess of private and public health insurance plans to a single-payer system that genuinely covers everyone in the country. Jayapal's proposal (summary here) would actually cover even more healthcare needs than Bernie Sanders's Medicare for All proposal in the Senate. For that matter, it would provide even more wide-ranging coverage, with fewer direct costs to the consumer, than any of the existing single-payer systems in the world. Take that, Old Europe!
Keep reading...
Show less
Class War
REAL Americans like low wages, just like Fox News viewers.
February 26, 2019 01:20 PM
Good lord, that monster Alexandria Ocasio-Cortez seems determined to wreck America by utterly destroying our beloved institutions and traditions. Her latest violent assault on all things holy? She announced last week she'd pay even the entry-level members of her congressional staff enough that they won't have to take second jobs and burn out trying to make rent. What is this country coming to, we ask you?
Needless to say, Fox News was simply outraged by the very idea that a member of Congress would decide to make a somewhat unconventional choice about how to spend the fixed pile of money each member is allotted to pay staff, because what the hell is even wrong with that lady and WE WANT OUR COUNTRY BACK! Here, just look at the socialist horror of people being paid enough to live on, from Sunday's "Fox & Friends." If you can even bear to hear about the destruction of a once-great nation, that is.
Keep reading...
Show less
News
Ivanka is Horatio Alger in her own mind.
February 26, 2019 12:33 PM
Ivanka Trump has a fake job for a fake president, but reporters still solicit her opinion on important matters as if she's had a single compelling thought in her pampered life. During a foot massage interview on Fox News, Trump was asked to comment on Alexandria Ocasio-Cortez's Green New Deal, specifically its federal jobs guarantee. Not sure why anyone would think Trust Fund Barbie is the best answer to America's Socialist Sweetheart, but here's what Trump had to say. It's absurd enough that we need to take it line by line.
CLUELESS HEIRESS: "I don't think most Americans, in their heart, want to be given something."
Yes, searching for a job is the whole point of life. Actually having one is like the last few seconds of The Graduate when you realize you've made a terrible mistake and have to live with it. The economy needs people sending in resumes, going on pointless third interviews, and telling the hiring manager their greatest weakness is "caring too much." Nothing good can come from just skipping to the working for compensation part.
Keep reading...
Show less
Nice Time
Why cats AREN'T psychopaths, some podcasts, and other coolness
February 24, 2019 02:47 PM
Time for an abbreviated Nice Things, your weekly escape from the daily stream of terrible terribleness! We'll be a bit shorter than usual this week because Yr Dok Zoom is a terrible planner and took far too long on the Book Club this week. Maybe next week we'll figure this all out. Or not!
Keep reading...
Show less
History Facts
A History of America in Ten Strikes by Erik Loomis
February 24, 2019 12:32 PM
Break out your Woody Guthrie music, kids (or your Billy Bragg, maybe), because it's time to talk about the history of labor in America and the weird relationship we have with work. Americans love to extol the idea of hard work, but many of us hate our jobs, and the Right has done an astonishingly good job of skewing the national discourse in favor of employers, those merciful job creators who must be appeased lest they pick up and move to China -- so be quiet and accept your crumbs. Historian Erik Loomis looks at how the hell we got here in his 2018 book A History of America in Ten Strikes (oh look, a linky to get it with a nice kickback for Yr Wonkette!). Loomis also offers some strategies for revitalizing labor in this country. It's a telling of American history from an angle we don't see often enough, and which is usually overlooked in the sanitized version of history found in too many schools, unless you had a flaming radical like my high school history teacher, Jack Wallace, Crom bless him.
Keep reading...
Show less