Clinton Negotiating Debt With Obama?
June 03, 2008 10:04 AM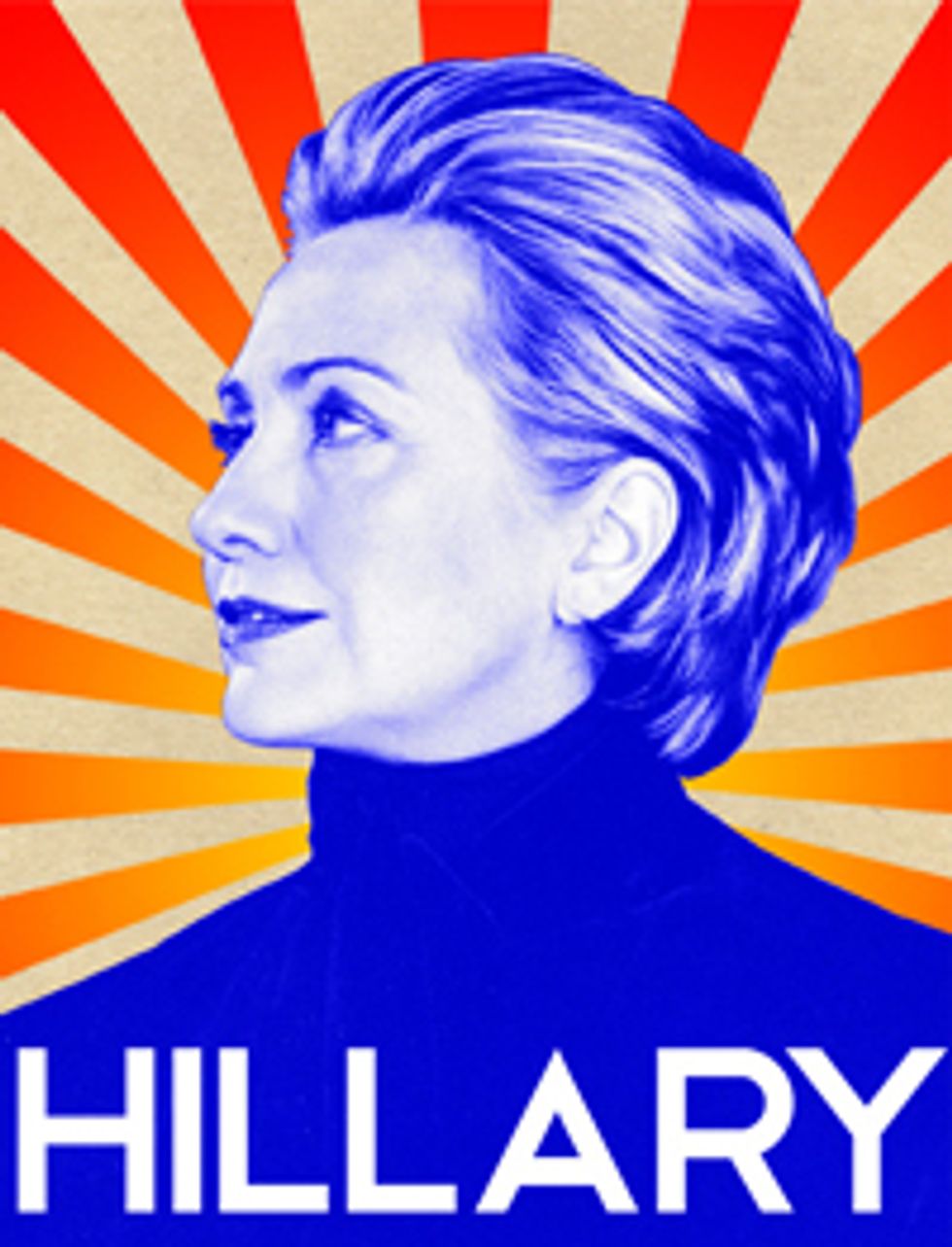 The nation's most historic nomination race in the history of History may be coming to an end today, but probably not, because Hillary Clinton can't call it quits until she has figured out how to get her campaign out of tens of millions of dollars of debt. According to one shadowy source, the reason she's staying in the race is "not about the vice-presidency or any other position she might get. It's about the money – in particular the Clinton family money." She shouldn't worry too much, though, because a mere eight years ago Bill left office with an estimated$12 million in debt -- and presto, after less than a decade of whoring around with Ron Burkle he's back on top of the world! What will Hillary do to recoup her own debts, short of selling her hair and teeth?
---
She will make Barack Obama host some fundraisers, and maybe hold a car wash or something. At least, her chief strategist Harold Ickes said she wasn't going to pull out of the race until her debt issue was resolved, and then Barack Obama said that he would be working with her "in November," so obviously this means Obama is going to pay her off.
Bottom line is, by July Hillary will be up by $30 million and laughing her way to a long and distinguished Senate career, while sad Harold Ickes sings a hobo tune and hops on the nearest freight train to Poverty.
Hillary Clinton in negotiations for Barack Obama to help pay off her debts [Telegraph]