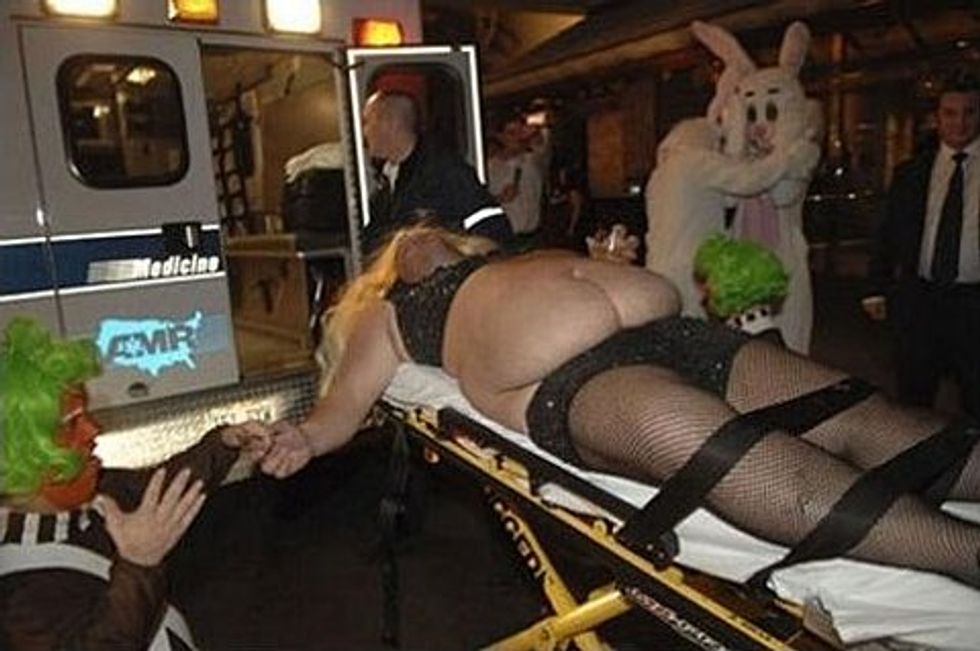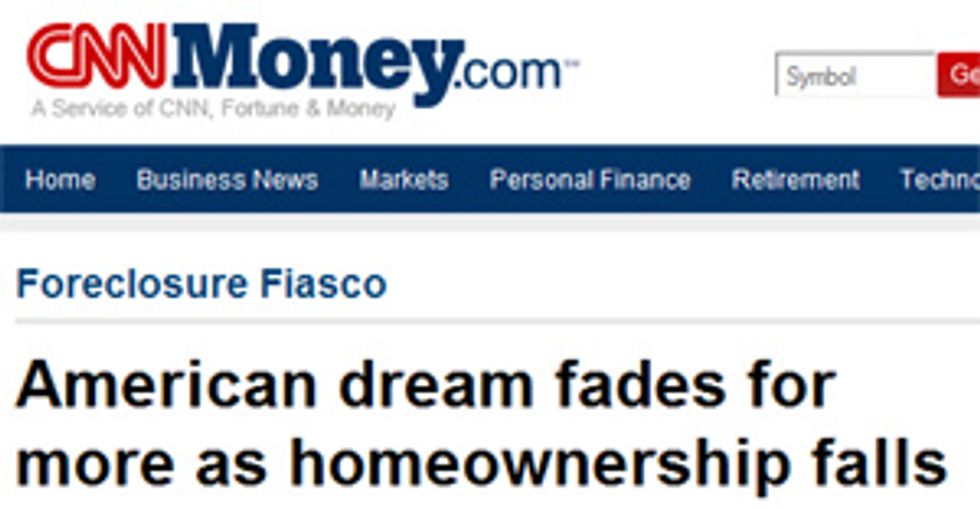 CNN Money, the oddly named online conglomeration of Money and Fortune magazines, has some bad news for America on this Election Day: The American Dream has died -- or, to use the popular euphemism, it has faded away. Oh well.
---
The American Dream is, of course, home ownership. (Haha what did you think it was, being a rich novelist full of cocaine or the publisher of Playboy, in the 1970s?) And home ownership is now something forever out of reach to one-third of all Americans.
Things are not much better for the lucky 66.9% who have clung to edge of their stucco debt holes this far into the Great Recession/End Times, because about a third of these people are "underwater" -- meaning they do not own a home at all, not even a little teeny tiny part of a home, because their mortgage debt far exceeds the theoretical value of their shoddily constructed tract houses.
This means only about 46% of Americans can actually claim to own a portion of the bedbug-ridden moldy-drywall gloom boxes they call home. The other 54% of Americans are, legally, serfs. (Haha just kidding, serfs had jobs.) [CNN Money]