CNN Now Sails Under Canadian Flag [UPDATE]
News
January 21, 2009 03:52 PM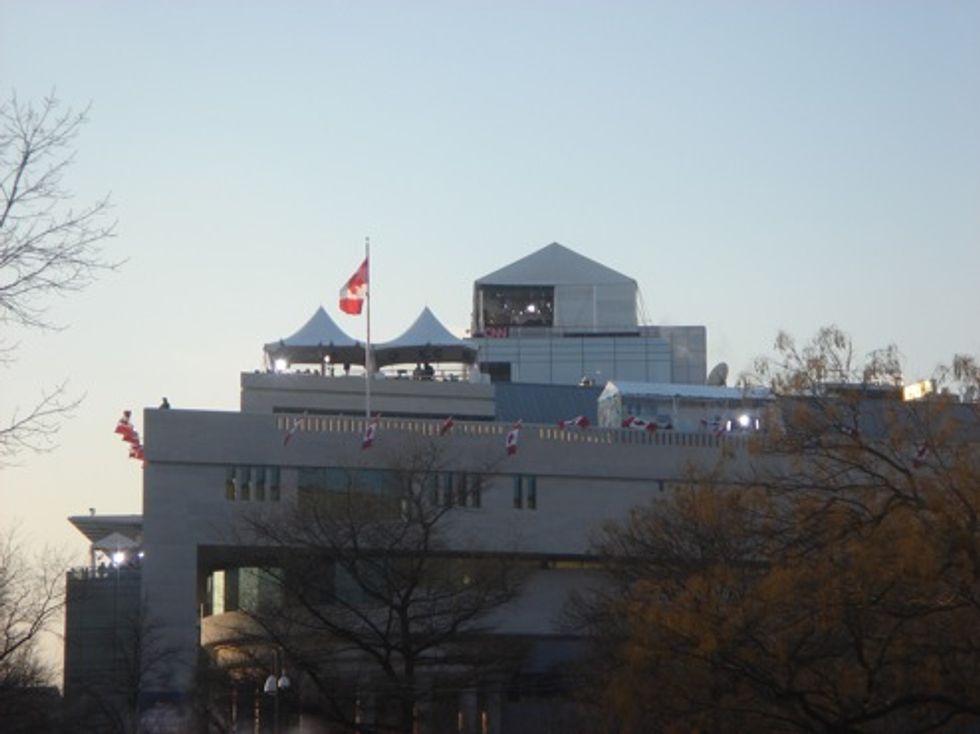 Those of you who were watching your inaugural festivities on the CNN this past week may have wondered from what mile-high fancy pillared balcony America's Best Political News Organization Teevee Team was reporting. Was it the actual Mount Olympus, leased out by Obama? No, worse: it was from high atop the Canadian Embassy! They were actually in Canada to cover the black America party! UPDATE: CNN has e-mailed us to correct certain, HMM, shall we say "untruths" in this post?
---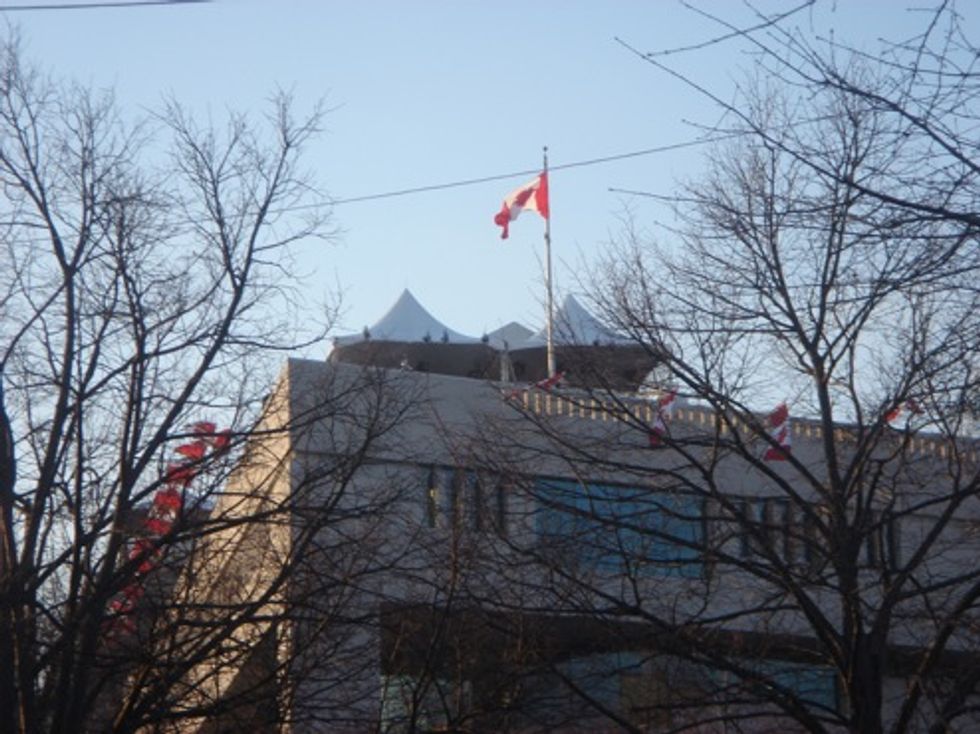 Look at that flag rip in the wind from atop their pretend-Acropolis. Do CNN anchors even have to pay Real American taxes?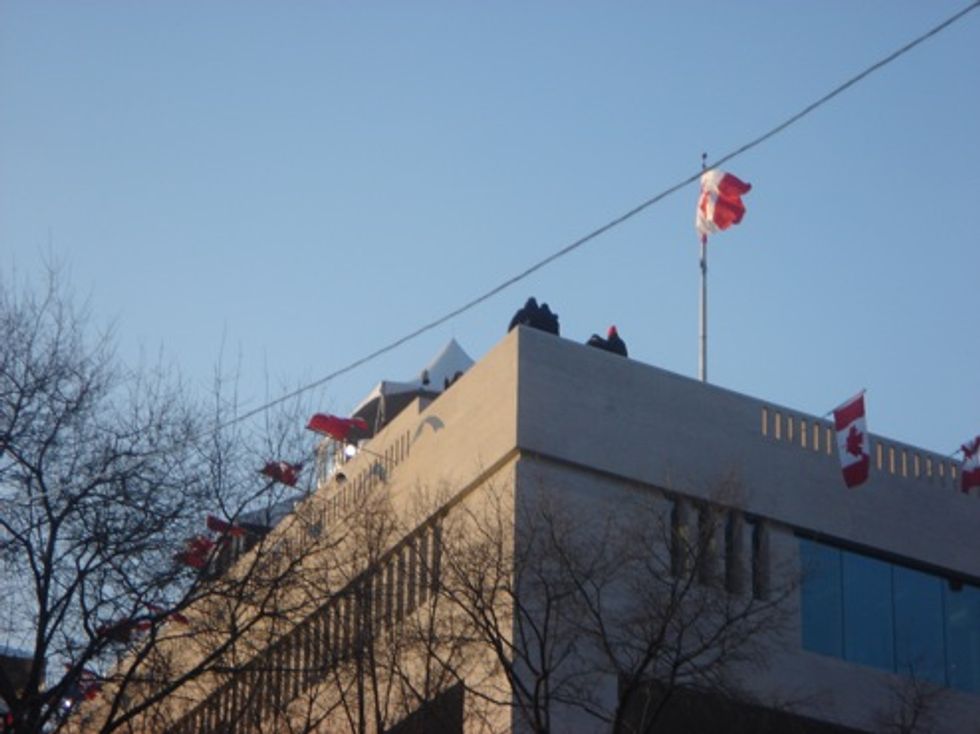 Here are snipers Candy Crowley and John King, or maybe Bill Bennett, trying to kill rival Americans along the parade route. Why did Canada agree to this? They probably think the name "Wolf" is cool and are willing to do anything for him.
UPDATE: From CNN PR in "DC" (Toronto??):
CNN was broadcasting inauguration coverage from the rooftop of the Newseum in Washington. The Newseum is next door to the Canadian Embassy, but I can assure you that we were on the Newseum's roof at 555 Pennsylvania Avenue, NW. Also, the two tents on the lower roof were not occupied by CNN.
Believe what you want to believe America. We just post what we see in the picture.