CO Republican Sues To Get World's Dumbest Joke On Primary Ballot. No, This Is Not A 4/20 Joke.
State/Local Politics
April 20, 2022 03:30 PM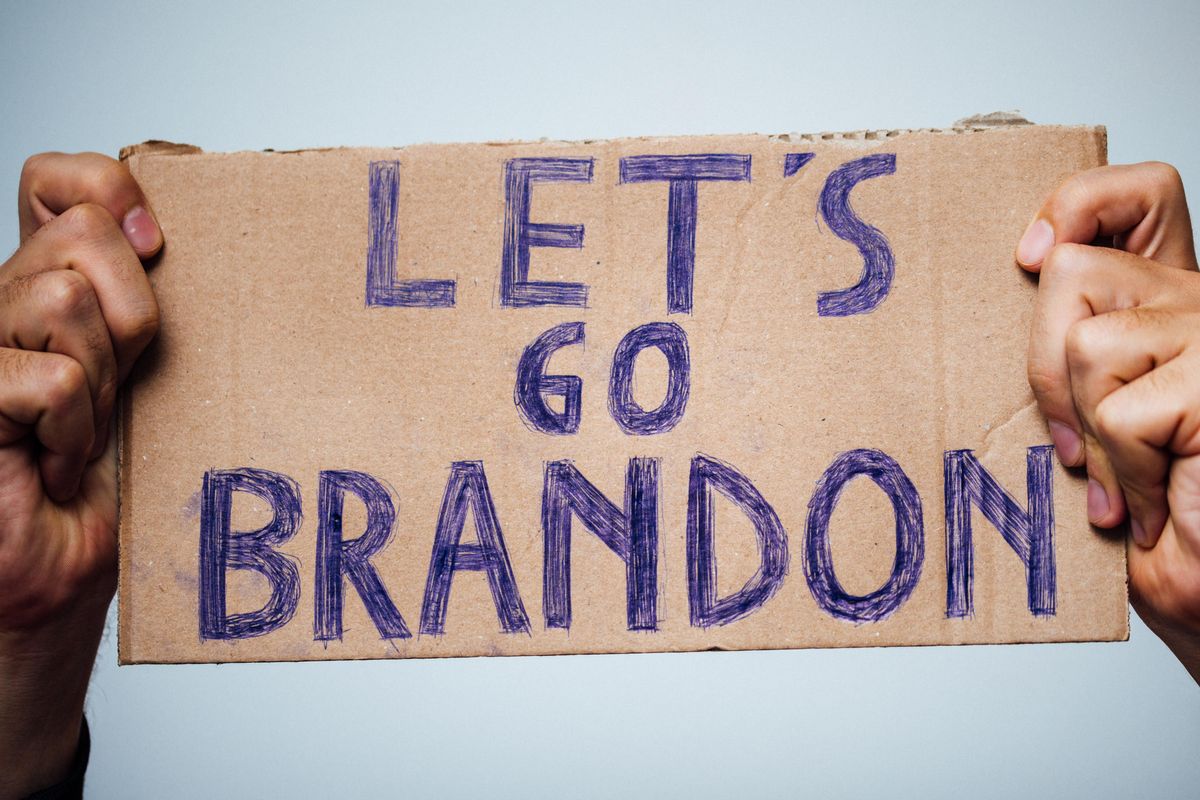 Back in January, we told you about Doug Lamborn, the Colorado Republican congressman with approximately one million ethics problems. From sleeping in his office with his wife, to forcing his staff to buy him expensive Christmas and birthday gifts, to conscripting congressional aides to helping his son draft a resume, Rep. Lamborn is truly a special specimen, according to the Office of Congressional Ethics, which issued this scathing report and referred him to the House Ethics Committee.
Little did we know that Lamborn, who once likened working with the Obama administration to "touching a tar baby," would soon face a challenge from someone even stupider.
Dave Williams, COME ON DOWN!
---
State Rep. Dave Williams, who qualified to get on the June 28 ballot, is currently suing Colorado Secretary of State Jena Griswold for refusing to let him use his "nickname."
What's his nickname?
"Let's go Brandon."
That's right, this number 10 can of generic SpaghettiOs is suing to have himself captioned as Dave "Let's Go Brandon" Williams on the primary ballot, because last October a NASCAR dude made a joke about "Fuck Joe Biden," and this party of very serious conservative thinkers never got over it.
The lawsuit, which was flagged by NBC's Denver affiliate, alleges that this cool dude uses "Let's Go Brandon" in his profile on Facebook, Twitter, Instagram, and of course GETTR.
Plus, lots of people call him that, too.
During an IHeart Radio interview on April 14, 2022, Williams was introduced as Dave "Let's Go Brandon" Williams. The radio host told his listeners that "Let's GoBrandon" was Williams "moniker" and his "mantra." During the interview, both Williams and the radio host referred to Williams as Dave "Let's Go Brandon" Williams.
It's his mantra! He intones it as he does his deep breathing exercises each morning to align his chakras and relax his sphincter in hopes that one day he can be less full of shit.
A spokesperson for Secretary Griswold's office heaved a heavy sigh — presumably! — before issuing this statement to 9 News: "While Colorado statute does permit the use of nicknames on the ballot, our office does not believe this is a good faith use of that statute and will cause confusion for voters. The Secretary of State's Office looks forward to defending our practice of ensuring the ballot remains clear and accessible for all Colorado voters."
This shit is what happens when you have a party so puerile and totally bereft of the ideas that they substitute edgelord pranks for actual policy and ideas. And this bloody idiot is probably going to win, too, thanks to Lamborn's (lack of) ethics and the district's double-digit Republican advantage.
Great job, America!
[9News]
Follow Liz Dye on Twitter!
Click the widget to keep your Wonkette ad-free and feisty. And if you're ordering from Amazon, use this link, because reasons.
Liz Dye
Liz Dye lives in Baltimore with her wonderful husband and a houseful of teenagers. When she isn't being mad about a thing on the internet, she's hiding in plain sight in the carpool line. She's the one wearing yoga pants glaring at her phone.