Colin Powell's War On Taxi Drivers
News
January 09, 2009 01:43 PM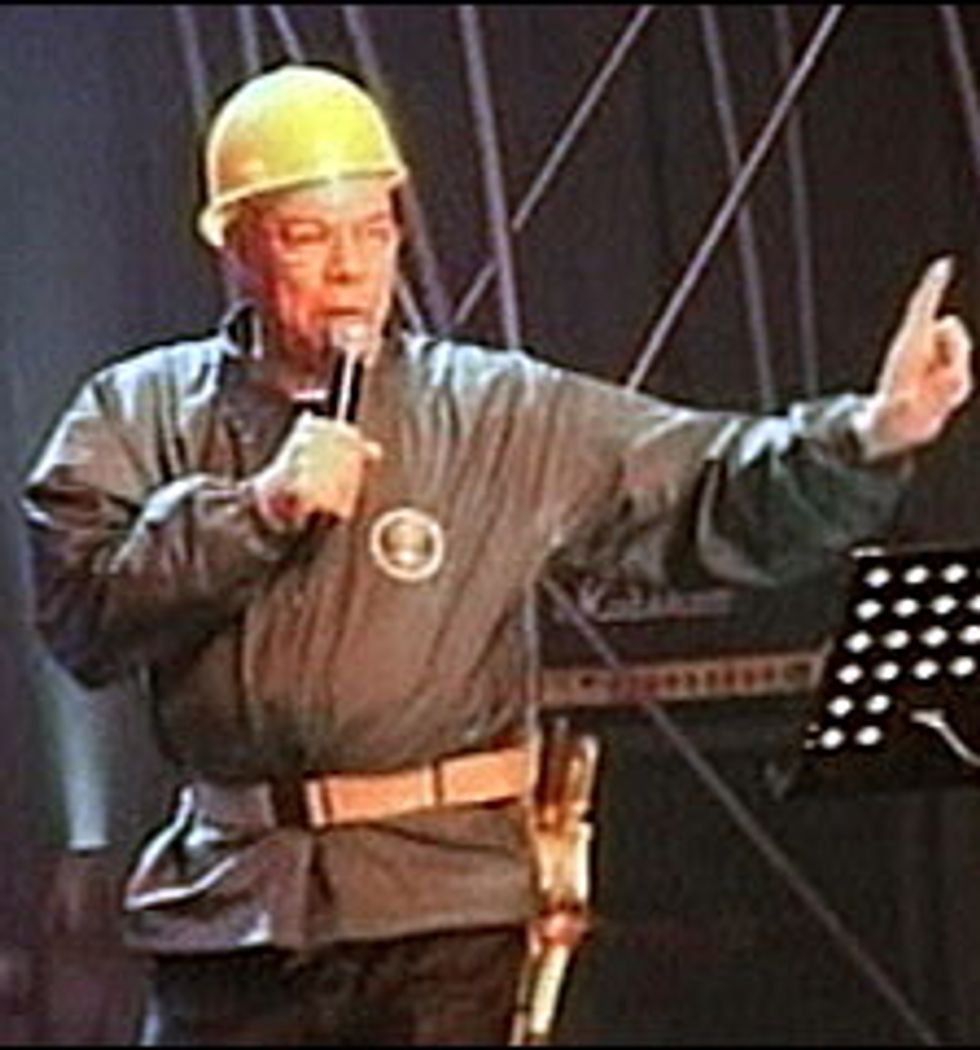 Remember when we used to have a fun weekly column calledWonk'd, in which we posted your Eye-Witness Reports of famous-for-D.C. people milling about in Washington? Well, we sort of quit doing it, during the long presidential campaign when nobody important was anywhere around D.C. But now they're coming back! So here is a reminder to start sending cell-phone pix and your Wonkette Operative reports of people doing whatever, blogging from a Subway sandwich shop, etc.
---
To get you started, here's a Wonk'd report we just received from Wonkette Operative "Aaron M."
Just saw Colin Powell at the corner of 17th and K having road rage in a silver Corvette. Lots of hand waving and yelling inside his car at a slow-turning taxi.
Jesus chirst, Colin, what is happening to you? Didn't get that sweet Commerce Secretary job from Obama? Please don't go all Bob Novak on us.