Collect All Six Sarah Palin Regrets!
News
July 01, 2009 03:16 PM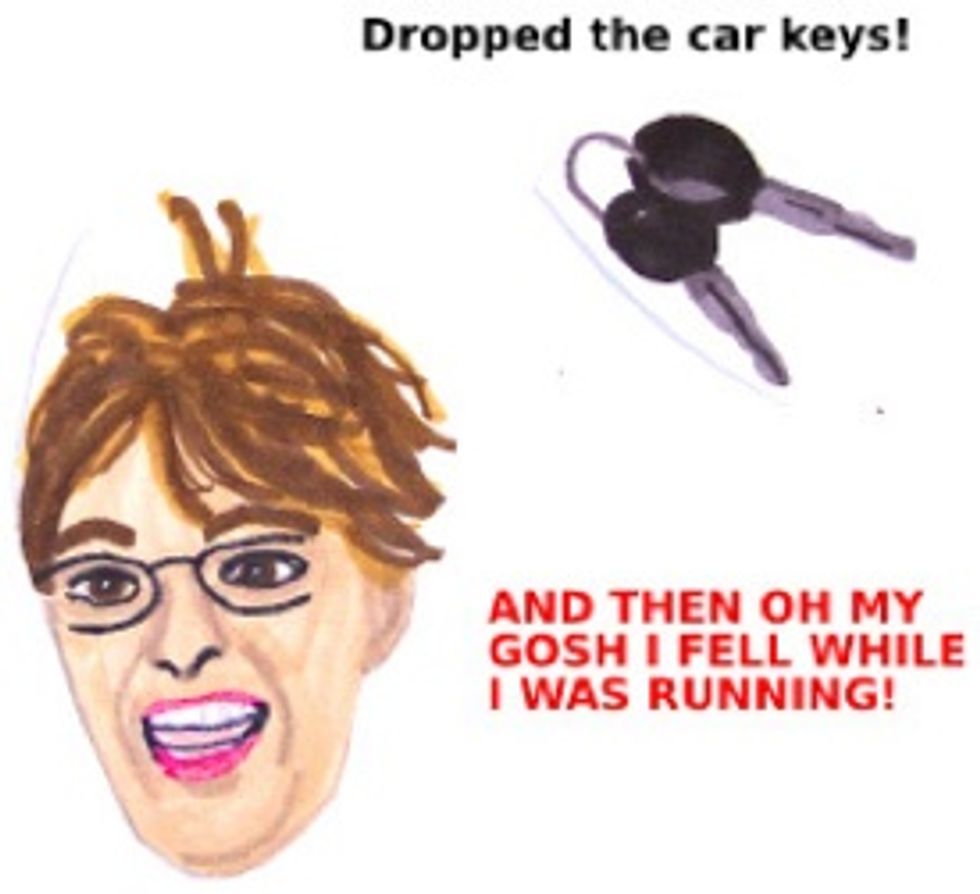 Good news for the Political Arts: Our Chicago palLauri Apple is now officially Wonkette's op-art artist-contributor of Fine Political Arts! And here is her delightful chart of Sarah Palin's many, many half-dozen regrets in life. Click for the full-size version, and say hi to Lauri.
---