Come Get Your Hot Hot Double-Sided Bipartisan Sexual Harassment Coverage
News
January 13, 2014 11:20 AM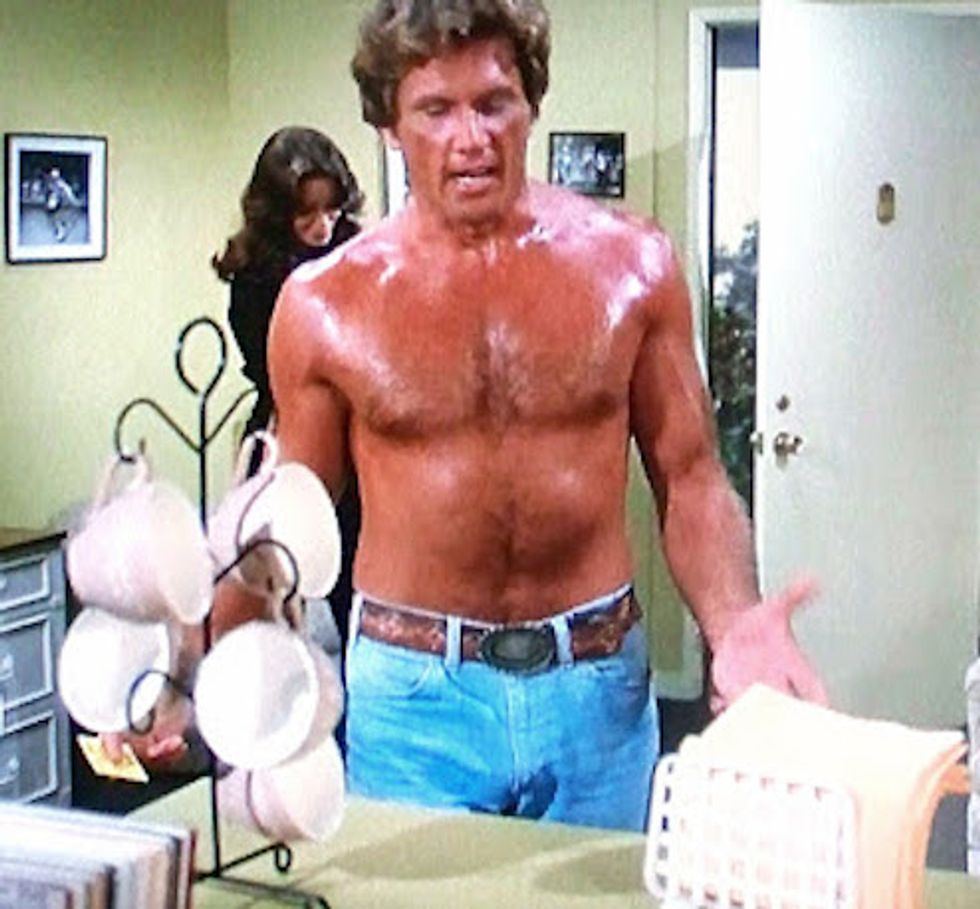 Right around Christmas time, we gave you the present you didn't know you wanted, but needed: bipartisan coverage of sexual harassers. Yes, Democratic New York State Assemblyman Dennis Gabryszak received our love and attention when his communications director and some other ladies filed a lawsuit about how Assemblyman Grabass was constantly literally rocking out with his cock out and asking them all when they'd put on a sweet sapphic love show for him. ALLEGEDLY, PEOPLE. ALLEGEDLY. Turns out that since we last spoke there were even more ladies that Mr. Unpronounceable Polish-Type Name had gone all harassment on and they filed lawsuits too and now we won't have Dennis Grabass to kick around anymore.
---
Let's first learn about the other ladies that Gabryszak tried to force his sexytime on.
Trina Tardone — one of two new accusers who stepped forward Friday — said that when she was Gabryszak's communications director he once "grabbed her and tried to kiss her" in his Albany apartment, her lawyer charged in a legal complaint. [...]

The second new accuser, Emily Trimper, claimed the assemblyman regularly discussed lewd topics, including pornographic movies he watched on Cinemax — which he referred to as "Skin-A-Max," according to the complaint.
That is not nice! And is illegal! And who still watches 1990s softcore haven Cinemax when there is so much actual porn on the internet? One of the women also alleged that he dressed inappropriately, wearing tight jeans and a button-down shirt that showed off his sexy chest hair. That is gross, but probably not illegal, even though we wish it were.
Now he is quitting and going home, though of course he did not do any of those things except the sexual banter -- LIKE YOU DO.
Gabryszak, 62, a Democrat, said he decided to retire because of the impact the scandal was having on his family and on the Assembly - but he denied ever making requests for or having "sexual contact" with members of his staff and said he never intended to create a hostile work environment.

"In fact, there are allegations that have been made that are demonstrably false," Gabryszak said, without specifying which claims were inaccurate.

"There was mutual banter and exchanges that took place that should not have taken place because it is inappropriate in the workplace eve if it does not constitute sexual harassment," he added.
A neat thing about stepping down from the Assembly is that now the Assembly ethics committee can't continue to investigate him because they have no jurisdiction over former members. A not neat thing about stepping down from the Assembly is that he walks away with his $53,000 per year pension intact.
Congrats on essentially failing upwards with your alleged sexual pervines, Dennis Gabryszak. It isn't everyone that can stop an investigation just by leaving with a pile of cash. The state ethics board still has jurisdiction to investigate, though, and he's now got all these pesky civil lawsuits to contend with, so maybe some of that eternal money supply will be diverted to the ladies who he grabbed and chest-haired. ALLEGEDLY.