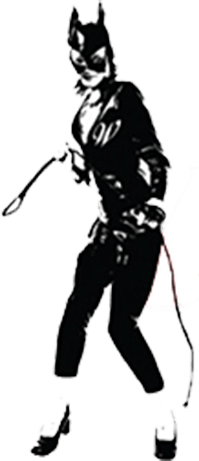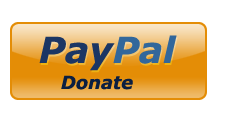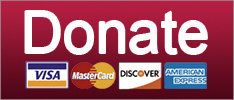 2016 Presidential Election
November 07, 2019 11:21 AM
Roger Stone is shit scared. Literally. On Tuesday during jury selection, he had to leave the courtroom because of ahem food poisoning.
"I have Imodium in my chambers," Judge Amy Berman Jackson offered, after Stone excused himself yet again to tend to his churning bowels. But her generosity did not extend to slowing down the voir dire process for the defendant's tummy troubles, and by Wednesday morning the jury was ready for opening argument. Then the shit really hit the fan!
Roger Stone is charged with obstruction, lying to Congress, and tampering with a witness. He repeatedly told House investigators that he never spoke to anyone in the campaign about Wikileaks and the hacked Democratic emails, had no contact or go-between with Julian Assange, never tried to contact Assange, and had no communication regarding upcoming dumps of stolen DNC emails. None of that was true, as the FBI discovered when they recovered hundreds of emails and text messages with Jerome Corsi and Randy Credico off the Moron Squad's phones and hard drives.
But Roger Stone's lawyer has a most excellent defense to that one. See, when Adam Schiff asked if Stone had any correspondence with Wikileaks or a go-between to Assange, Roger Stone assumed he meant pertaining to Russia. It's like that game you played when you were fifteen and you added "in bed" to every sentence. Stone was mentally adding "in Russia" to all of HPSCI's queries, and so he had no "criminal intent" to lie to Congress.
Keep reading...
Show less
lawsplainer
'Absolute immunity' is absolute horseshit.
November 01, 2019 11:59 AM
Yesterday Donald Trump's lawyers got a massive dick-kicking when they tried to argue that TRUMP IS KING nonsense in a real-life court. The House is suing to force former White House Counsel Don McGahn to testify, and Trump's lawyers are suing to stop it under the vaunted legal doctrine of Nuh Uh Cuz Absolute Immunity. Which sounds made up, because it is! And while it's a mistake to assume the outcome of any case until the order is signed, US District Judge Ketanji Brown Jackson seemed highly skeptical of the government's position.
To buy the Justice Department's case, you have to sign off on three really bad arguments. The first is jurisdictional -- the DOJ argues that the court is simply not allowed to intervene in disputes between the two other branches of government.
"You're suggesting . . . out of respect for separation of powers, the judiciary is not going to answer what the law is when the executive and legislature are in dispute?" asked Judge Jackson incredulously, observing that the Supreme Court ordered Nixon to hand over his tapes and that a trial judge ordered Bush White House Counsel Harriet Miers to testify to Congress. "I had understood the whole system is such that that is exactly what the judicial function is."
Keep reading...
Show less
©2018 by Commie Girl Industries, Inc