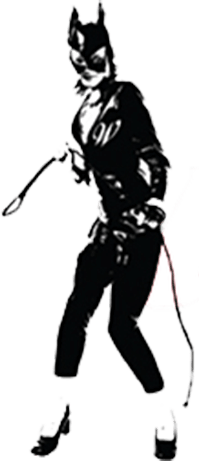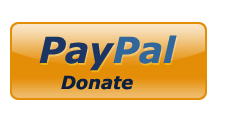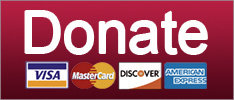 Post-Racial America
Same shit, different location.
February 14, 2019 11:39 AM
In January, the government finally closed Tornillo, that tent city shelter that had housed up to 3,800 teens at a time. Partly because of pressure from the public and lawmakers, but mostly because the Texas nonprofit that ran the place for the Department of Health and Human Services decided not to renew the contract. Some of the kids stored at Tornillo were released to sponsors in the US, and others were shifted to other facilities around the country. But the closure of the Tornillo kinder-kamp wasn't the end of shitty warehousing of migrant kids, heavens no, because the government has another "temporary" shelter, this one in Homestead, Florida, where kids aged 13 to 17 have also been kept crammed in close quarters for months at a time. In December, the feds expanded the Homestead shelter's capacity from 1,350 to 2,350 children, and in recent days, the place has been the focus of critical coverage from the Miami Herald, Huffington Post, and NPR.
Tornillo had been the object of protest not simply because it was a bunch of tents (very nice air-conditioned tents, the government kept pointing out), but because as a "temporary" shelter on federal land, it was exempt from regulations that apply to other child-storage facilities under HHS management. Staff didn't have to be licensed child-care workers and the kids didn't have to receive an education, although they did have the option of filling out workbooks if they wanted to. Access to mental health services and legal help were also iffy at Tornillo.

And big surprise, same goes for the shelter in Homestead, which is on federal land borrowed from the Job Corps, but is actually operated by a for-profit outfit, Comprehensive Health Services, Inc. Since it's allegedly meant only to handle "temporary" overflow of "unaccompanied alien children" (the charming bureaucratic term for kids who come to the US without parents or guardians), the Homestead shelter is also exempted from regulations that apply to other shelters, as the Miami Herald explains:
Temporary emergency shelters, according to federal officials, are any "unlicensed care provider facility that provides temporary emergency shelter and services for unaccompanied alien children when licensed facilities are near or at capacity."

Being unlicensed means the facilities like Homestead don't have to be certified by state authorities responsible for regulating facilities that house children. Temporary shelters also don't have to comply with the 1997 "Flores Settlement," which limits the length of time and conditions under which U.S. officials can detain unaccompanied minors — 20 days.
Sen. Jeff Merkley (D-Oregon), a key figure in the opposition to Trump's treatment of migrant kids and their families, is pissed, and recently reintroduced his "Shut Down Child Prison Camps Act," aimed at banning the use of "temporary" shelters to imprison migrant kids. Merkley told the Herald,
Keep reading...
Show less
Courts
Yet more weaponized incompetence.
February 04, 2019 03:28 PM
In court filings Friday, the federal government argued that even though a recent government report stated that many more children were taken from their parents at the border than have been accounted for, trying to reunite all of them with their parents would be a heck of a lot of work, and taking them away from their new homes would be disruptive, so it would be best just to leave things as they are.
What, you don't agree?
Keep reading...
Show less
Post-Racial America
January 31, 2019 12:21 PM
A major story broke this week about how law enforcement in South Carolina is routinely seizing cash and property from black people without any due process. This is horrific and something a sitting senator from that state might, you know, care about or at least make a tepid statement opposing.
Tim Scott remained silent. Always a good idea for a black man when the police are involved. But what about South Carolina's senior senator, the shouty guy from the Brett Kavanaugh hearings? He has courageously spoken out against what he perceives as gross violations of a citizen's civil rights.
Look at Graham "fight the power"! And for such a noble cause. Roger Stone is the most recent Donald Trump associate to be indicted for multiple crimes, including lying to Congress and witness tampering. Graham was flustered by the FBI's aggressive actions of gently knocking on Stone's door before dawn and disturbing him while he's peacefully dreaming of stolen presidential elections. It was all quite rude. They didn't even call to say they were coming.
Keep reading...
Show less
Cops Behaving Badly
This is some true gangster shit.
January 30, 2019 12:45 PM
The Greenville News and Anderson Independent Mail teamed up to break a story this week about organized crime in South Carolina. Unfortunately, the "gangsters" are members of law enforcement. This shocking expose, an impressive feat of local reporting, starts off horribly and only gets worse from there.
When a man barged into Isiah Kinloch's apartment and broke a bottle over his head, the North Charleston resident called 911. After cops arrived on that day in 2015, they searched the injured man's home and found an ounce of marijuana.

So they took $1,800 in cash from his apartment and kept it.
There are multiple accounts of the police treating citizens, primarily African Americans, like living ATMs. Spartanburg County deputies stopped an Atlanta businessman for speeding on Interstate 85. He wasn't charged, but the deputies found $29,000 in his car and took it with them. This was literal highway robbery.
Keep reading...
Show less
Cops Behaving Badly
A deal only a Trump could love.
January 29, 2019 09:25 AM
Donald Trump didn't just promise WALL in 2016. He also promised he was going to put Homeland Security on a hiring binge, because while government is unnecessary, having lots of ICE and Customs and Border Protection (CBP) agents is absolutely necessary to Make America White Again.
Yeah, this is the part where we tell you the two agencies actually have fewer agents now than when Trump signed the executive order asking for 15,000 new immigration cops, as the Los Angeles Times reported Sunday. Surprise! But at least CBP paid an assload of money -- $60.7 million! -- to a consulting firm to hire thousands of new agents. But actually the company only scraped up 33 new agents, and we suspect at least one or two of them were actually cardboard standees of Charles Bronson in the 1980 movie Borderline. Whaddya want to bet the interviews were all carried out in meeting rooms at Trump hotels? (We're just guessing, there.)
Keep reading...
Show less
Guns
Look, these things happen.
January 28, 2019 10:42 AM
During the 24 years Joe Arpaio was getting praise for being the super-tough sheriff of Maricopa County, he somehow let at least 50 Sheriff's Office firearms get lost or stolen, according to an ongoing audit. Sheriff Paul Penzone, who beat Arpaio in the 2016 election, announced partial results of the audit Friday. Penzone had ordered a complete inventory of missing Maricopa County Sheriff's Office weapons last November, after a shootout in which a man who had two stolen sheriff's office weapons in his car was shot and killed by police. Penzone said the 50-odd guns were all lost or stolen before he became sheriff, so he didn't actually have to name who was in charge when THAT happened. The Arizona Republic reports the missing weapons included "29 fully automatic weapons, 20 short-barrel shotguns and one short-barrel rifle."
Shoot, a fella could have a pretty good weekend in Phoenix with all that stuff!
Keep reading...
Show less
News
Trump's shutdown drags on, and Rudy doesn't care what you put on his grave. Your morning news brief!
January 22, 2019 09:03 AM
Morning Wonketariat! Here's some of the things we may be talking about today.
Keep reading...
Show less
Post-Racial America
Maybe 'No family separation policy' was a pun. Or a palindrome.
January 21, 2019 01:59 PM
US Senator Jeff Merkley is calling for the FBI to investigate Homeland Security Secretary Kirstjen Nielsen for lying to Congress last month when she denied the existence of a family separation policy in House testimony.
Thursday, Merkley released to NBC News an internal Homeland Security document in which DHS and the Justice Department hashed out plans for what would become the Trump administration's family separation policy, arguing that separating familiies would scare asylum seekers away from the US. The document is from December 2017, well in advance of the family separation policy Nielsen repeatedly said didn't exist.
The document Merkley released is actually the second DHS memo to show Nielsen was lying; a previous memo from April 2018 also discussed options for taking kids from their parents at the border. That first memo was released last September, after a FOIA request, but Nielsen nonetheless said under oath, when she testified to the House Judiciary Committee in December, "I'm not a liar, we've never had a policy for family separation." She also has claimed DHS was simply enforcing existing laws, so no new policy, no new policy, YOU'RE the new policy.
Keep reading...
Show less
Post-Racial America
Jason Van Dyke's sentence is a slap in the face
January 19, 2019 02:02 PM
Back in October, the fortunately former Chicago police officer Jason Van Dyke was convicted for the shooting death of Laquan McDonald. Van Dyke shot the 17-year-old McDonald 16 times as he walked away from the cop, which would make him the black hat in a spaghetti western. It turns out Judge Vincent Gaughan, however, is a fan of western villains because he sentenced Van Dyke to just six years and nine months in prison.
This was far less than the 18 years minimum the prosecution was seeking, and state sentencing guidelines allowed for up to 96 years or more. This is because McDonald was a human being, not a vintage automobile Van Dyke defaced with his keys because it was parked outside the lines. I'm sure the prosecution stressed this point. McDonald's great uncle, the Rev. Martin Hunter, movingly if perhaps futilely reminded the judge of his nephew's humanity when he read a letter that was written in McDonald's now silenced voice.
Keep reading...
Show less