Cops To Gamergate Victims: Call Back If You Get Shot
Courts
February 21, 2017 01:45 PM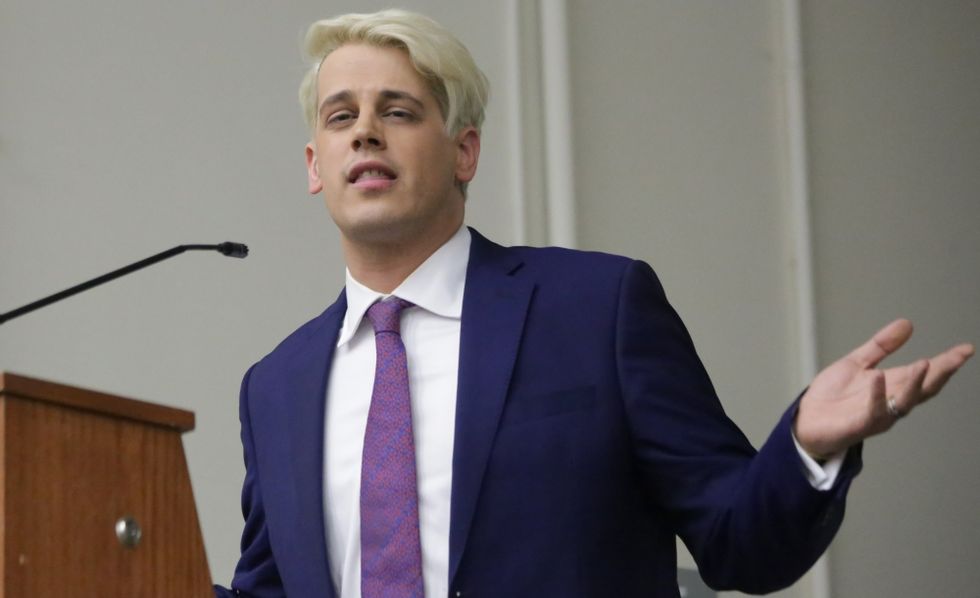 What's this guy doing in the picture? Oh right, Gamergate made him famous.
---
In late 2014, a group of special snowflakes got SO MAD, BRO!!! that girls were invading their online video game safe space. Thus began a 10-month period of harassment and threats against female programmers and journalists which came to be known as Gamergate. This week Business Insider published a piece summarizing the legal fallout from GamerGate, which was a big fat NULL SET. (Tech talk!) Despite tracking down several men and boys who had threatened to rape and kill female programmers and journalists, no one was ever charged.
Tech CEO Brianna Wu, who was forced to move into a hotel because of constant death threats, is currently running for Congress in Massachusetts promising to reform the law on cyber harassment. Wu says that the FBI failed to diligently investigate the Gamergate cases. "We gave them names, we gave them addresses, we gave them contacts at tech companies. They had everything they needed to proceed, and they just didn't care."
So...WTF?!?!?!? How can there be no fallout from a 10-month period of coordinated harassment and threats to dozens of women?
IT'S COMPLICATED.
The Sheriff Wiggum Problem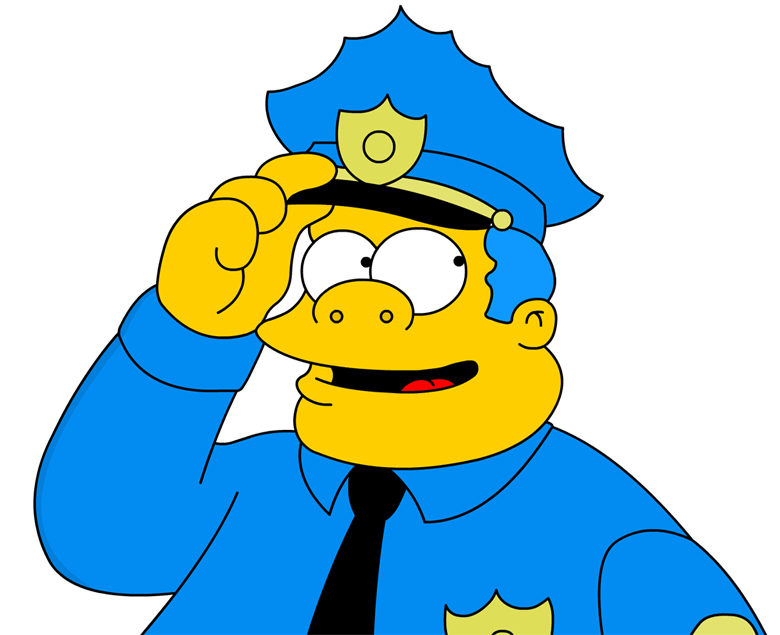 In 2014, Amanda Hess reported a series of threatening Tweets to a California police officer.
I did 12 years for 'manslaughter', I killed a woman, like you, who decided to make fun of guys cocks...Happy to say we live in the same state. Im looking you up, and when I find you, im going to rape you and remove your head.
When confronted with these threats, the cop asked, "What's Twitter?" 
Local cops are uniquely ill-suited to deal with cyber-stalking, even the ones who have figured out Tweepster and ChapSnats. Officer Friendly probably has the tools to deal with a known harasser who lives in your city and who poses an imminent physical danger to you. But these tools are utterly useless dealing with untraceable cyberstalkers whose purpose is to punish you for being a woman who exists online.
So who can deal with threats that cross state lines?
YOU HAVE REACHED THE FBI. TO REPORT A SCARY MUSLIM, PRESS 1. ALL OTHER CALLS WILL BE ANSWERED IN THE ORDER RECEIVED....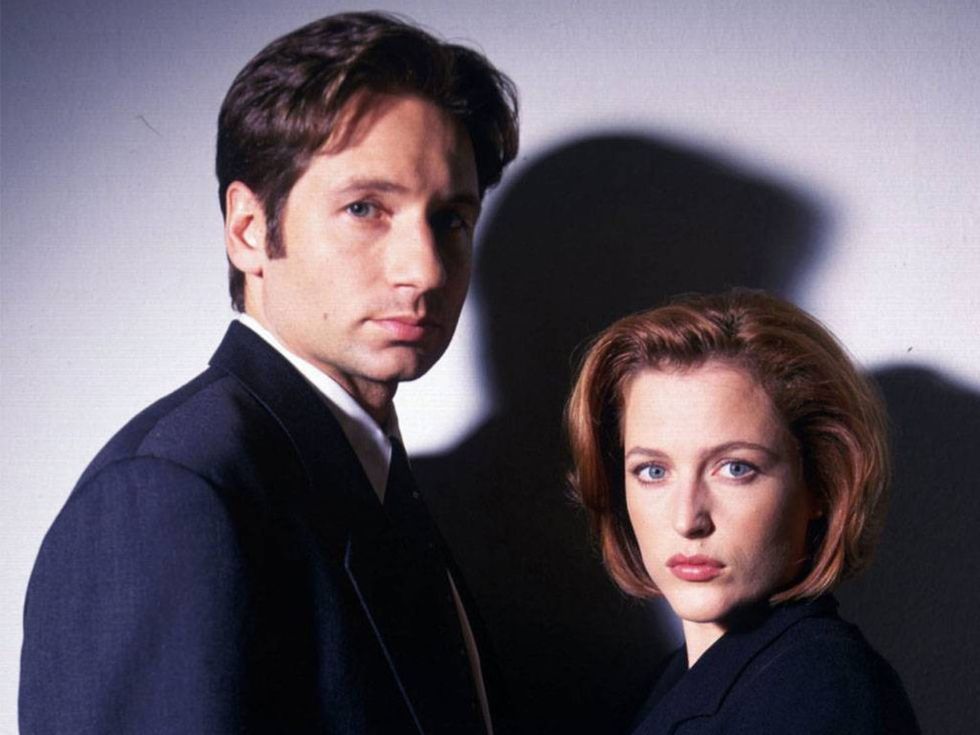 One favored tactic of Gamergate harassers was to send repeated orders of food, payable on delivery, to the home of their target.
They were racking up food orders: sushi, Chinese food, Middle Eastern, orders usually totaling $60 or $70, all of them payable on delivery. Many people posted their receipts.

One of them decided he should post a Craigslist Casual Encounters ad, to get people to come to my house for sex, preferably "large black men."

"Tell them she's into serious rape roleplay," someone suggested.
THEY SEEM NICE.
During the Gamergate investigatons, "A fourth suspect was recorded on video and audio by the FBI confessing to making 40 to 50 threatening calls, and yet no charges were brought."
If you're wondering if anything short of bodily harm will get the attention of the FBI...the answer is probably NO.
In 2014, a bomb threat forced feminist tech blogger Anita Sarkeesian to cancel a speech at Utah State University.
"I have at my disposal a semi-automatic rifle, multiple pistols, and a collection of pipe bombs," a person said in an email sent to university officials before the event. "I will write my manifesto in her spilled blood, and you will all bear witness to what feminist lies and poison have done to the men of America."
The FBI identified a suspect in that case, but never interviewed him. Even if they had, the federal statute for bomb hoaxes has a maximum penalty of five years imprisonment and/or a $5,000 fine. These cases are difficult to prove, and federal agents have little incentive to prosecute someone who poses no credible, physical danger to his victim.
The case eventually fizzled out:
The US attorney's office in Boston "declined prosecution of the matter," the FBI report says, adding, "USAO Boston declined prosecution without giving any explanation." The San Francisco office of the FBI, which was leading the investigation, did not have state jurisdiction in Massachusetts and felt it could not pursue charges locally. In conclusion, the unnamed FBI agent on the case wrote, "It is requested that this investigation be administratively closed due to lack of leads."
SO, THIS PROBLEM IS TOO BIG FOR LOCAL COPS, AND TOO SMALL FOR FEDERAL ONES! FFS! WHO ARE WOMEN SUPPOSED TO TURN TO?
Help us RBG, You're Our Only Hope!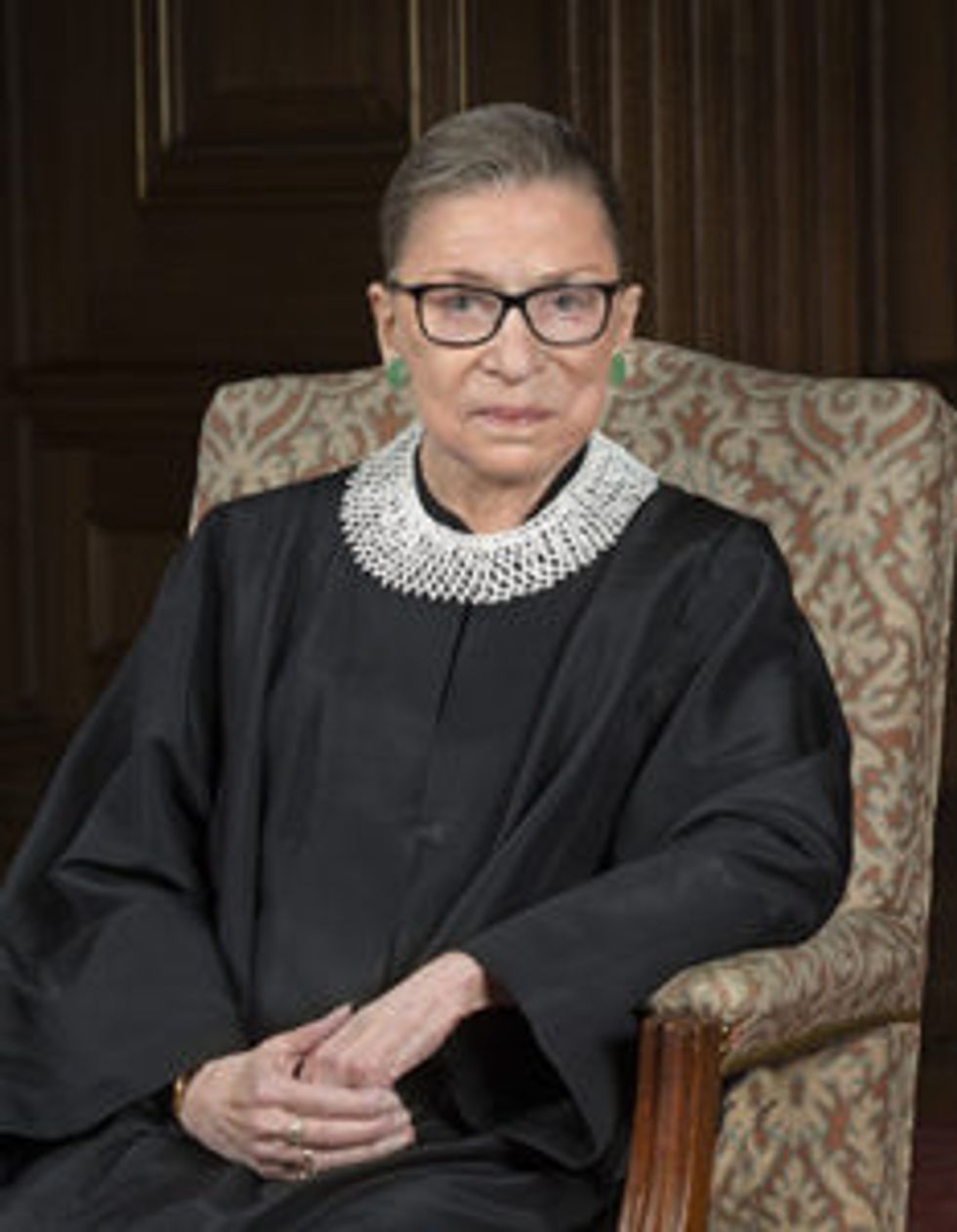 Don't get too excited. This one doesn't go well, either.
In 2014, the Supreme Court considered the case of a man, Anthony Douglas Elonis, who posted threatening "rap lyrics" about his ex-wife on Facebook. (His "rap name" was "Tone Dougie.")
Fold up your [protection-from-abuse order] and put it in your pocket; Is it thick enough to stop a bullet?; Try to enforce an Order that was improperly granted in the first place; Me thinks the Judge needs an education on true threat jurisprudence; And prison time'll add zeros to my settlement . . . And if worse comes to worse I've got enough explosives to take care of the State Police and the Sheriff 's Department.
Gee, that sounds pretty threatening!
However, the first Amendment to the Constitution protects the rights of free speech, and courts are reluctant to curtail it in any way.
Mr. Elonis was convicted in the lower courts of violating the federal statute against making threats. But in an 8-1 decision, the Supreme Court found that it was not enough that Ms. Elonis reasonably felt threatened. The trial judge needed to also find that Mr. Elonis also intended to threaten his ex-wife, Elonis v. United States, 135 S. Ct. 2001 (2015).
So now, prosecutors of online harassment have to establish:
That the harasser intended to threaten the victim; and
That the victim's fear of threat is reasonable.
Thanks a whole fucking lot, SCOTUS! Now Gamergate victims have to prove not only their own fear, but the intentions of their harassers!
This might be part of the reason the FBI failed to charge anyone in the Gamergate cases. Anna Merlan, the Jezebel writer who was on the receiving end of the blast of takeout deliveries, watched her harassers plan the attack in real time in a 4chan chatroom.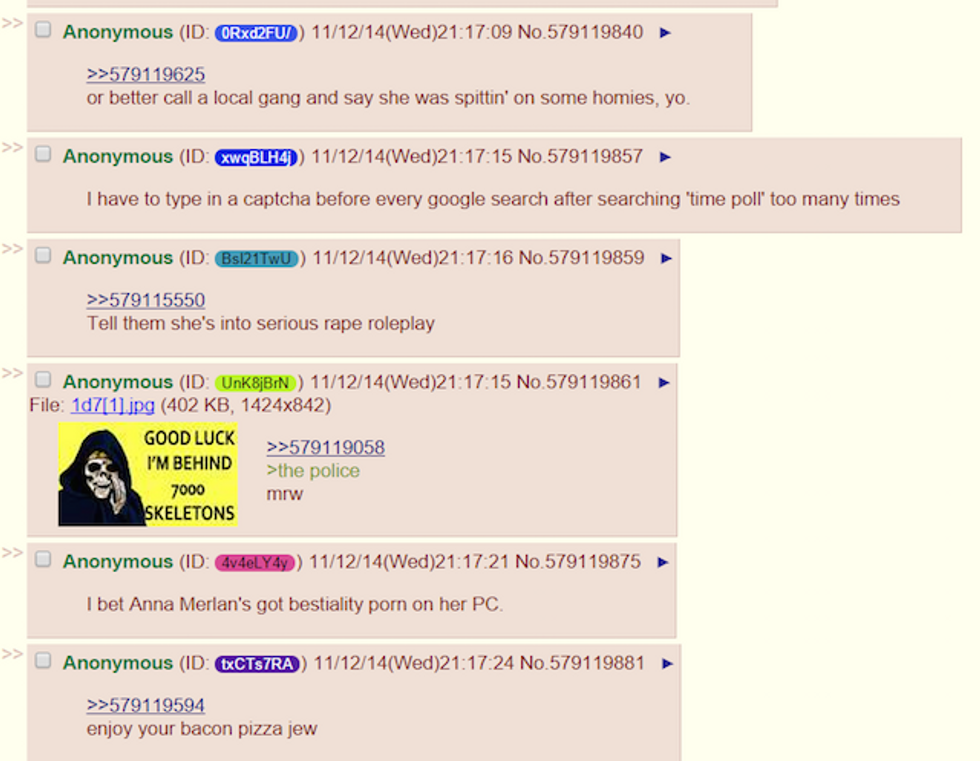 If Merlan knew from watching their discussion that she was in no danger of actual physical harm, the Elonis decision suggests that her case is not a "threat" under the federal statute.
FUN FACT: Noted Pervert Milo Yiannopoulos came to prominence during Gamergate. The former Breitbart Tech editor used his Twitter platform to doxx female journalists and incite his band of howler monkeys to harass and threaten them. For this, he was labeled a First Amendment Warrior and embraced by the party which claims to represent Family Values.
Is It Possible That there is No Federal Law Designed to Combat Anonymous Online Harassment?
IT IS!!!!
And the fact that 72% of online harassment is directed at women is ENTIRELY COINCIDENTAL.
In contrast, as Anna Merlan pointed out, police have no difficulty at all tracking down people who make online threats to harm cops. After a spate of police shootings in 2014, police cracked down hard on online threats.
In the same week, 17-year-old Fort Worth resident Montrae Toliver was arrested for making a terroristic threat after he posted a photo of a gun pointed at a parked police cruiser on Twitter. It bore the caption, "Should I do it? They Don't Care For a Black Male Anyways." The FBI arrested Jeremiah Perez of Colorado Springs for a YouTube comment that read, in part, "WE VETERANS WILL KILL RETIRED HELPLESS COPS."
And in December 2014, Jose Maldonado was arrested within 24 hours of posting to Facebook, "Might just go out and kill two cops myself!!!"
Clearly, when police make enforcement a priority, they are able to prosecute online threats. But given that the legal tools to fight anonymous, online harassment are all but useless, it would be too simplistic to say that no one is prosecuted because cops just don't care.
The Business Insider article tries to end on a positive note.
But the victims can take some comfort too.

The feds did track down at least four men who sent threats, and they now know the identities of several men believed to have had leading roles in organising Gamergate threats. Twitter, Google, and Microsoft all cooperated in the investigation, and subpoena warrants were served by a grand jury. This was taken seriously by the FBI, even if nothing ultimately came of it.
Considering that the PussGrabber Party now controls all three branches of government, this Pollyanna optimism is probably unwarranted. Women pay an extra "harassment tax" to participate in the online world, and anyone who points it out is mocked as a weakling who needs a "safe space." The people who tried to shout down women who dared to speak in the No Girls Video Game Clubhouse then hid behind the First Amendment to protect their own abusive speech.
You want better laws? SHOW UP FOR THE GODDAMN MIDTERM ELECTIONS.
As for an upbeat ending....well, Tone Dougie Elonis was reconvicted when his case went back to the lower courts? It's something, anyway.
PLEASE GIVE US MONEY SO WE CAN CONTINUE TO SUPPLY YOU WITH UPLIFTING ARTICLES TO MAKE YOUR DAY BRIGHTER!!!!
Liz Dye
Liz Dye lives in Baltimore with her wonderful husband and a houseful of teenagers. When she isn't being mad about a thing on the internet, she's hiding in plain sight in the carpool line. She's the one wearing yoga pants glaring at her phone.