Court Orders Scott Walker To Stop Fucking The Badger
Elections
March 23, 2018 01:16 PM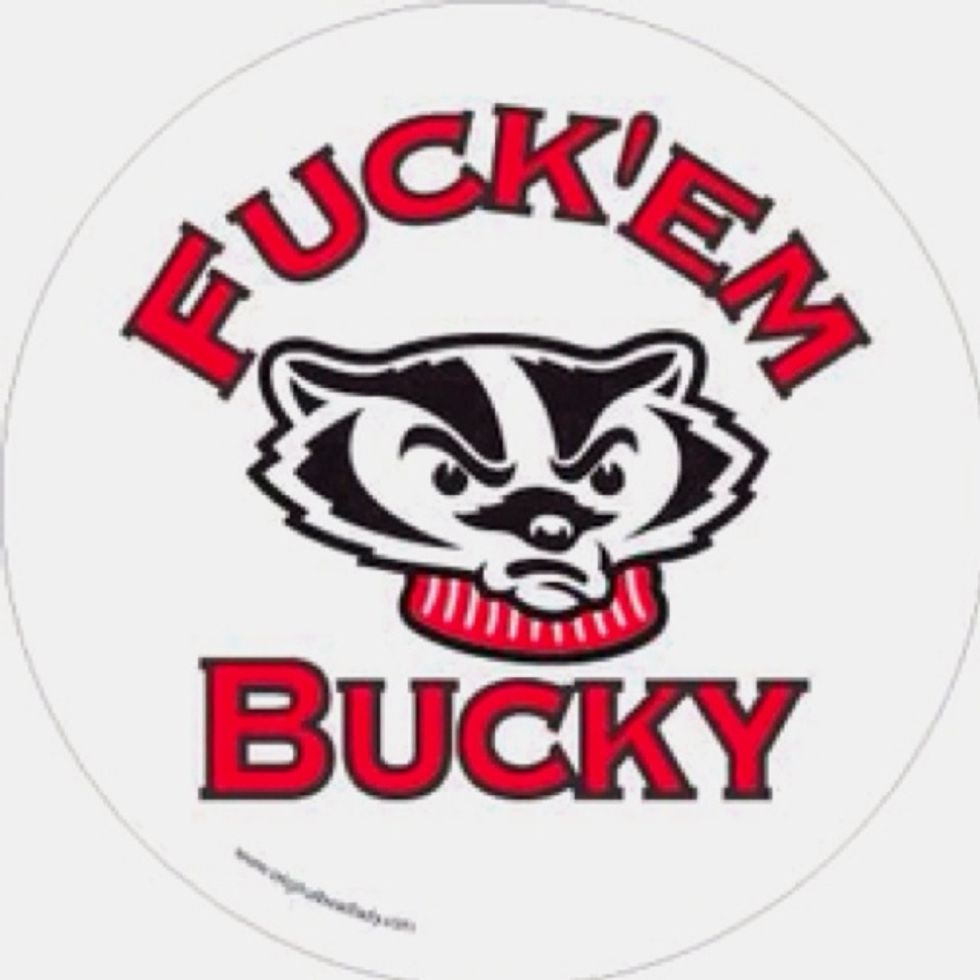 ---
Okay, yes, all hell is breaking loose and we're probably going to wind up in a war. But we did manage to find you a NiceTimes post on this crazyass Friday afternoon. Because guess which beady-eyed little bastard governor got smacked down hard in state court yesterday?
Scott Walker, COME ON DOWN to get your ass handed to you by Eric Holder!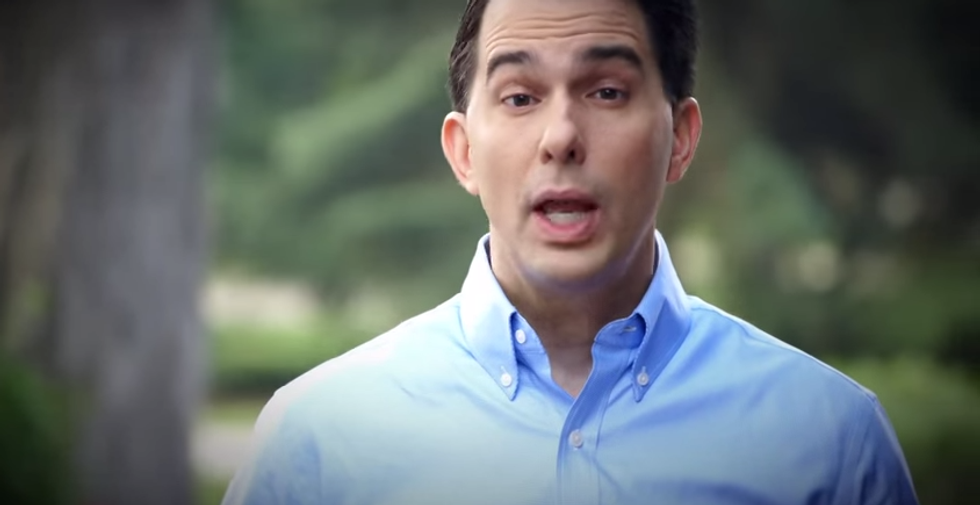 And people say that looks count for a lot in politics!
Remember last month we told you about that Kochsucker appointing two Wisconsin legislators to serve in his administration and then flatly refusing to hold elections to fill the open seats, leaving their voters unrepresented for over a year?
In the last special election, held in January, Republicans got their butts kicked and lost a seat in the state Senate in a 36-point swing away from Republicans. And they were worried they might lose a couple more, what with Democrats being mad enough to vote. So Scott Walker scrunched his face up until those two beady eyes became one tiny point, and he came up with A PLAN!
Scott Walker knows that you can't lose an election if you never schedule a vote, so he told his constituents to get fucked. Okay, he told them that it was too expensive to hold elections and he didn't have to because the seats had technically become vacant in 2017, which was not an election year. Here's the relevant statute:
Any vacancy in the office of state senator or representative to the assembly occurring before the 2nd Tuesday in May in the year in which a regular election is held to fill that seat shall be filled as promptly as possible by special election.
Yes, he really dispatched the state Attorney General to tell the Court with a straight face, "Your Honor, please disregard the word 'shall,' since obviously the Governor wants to pretend it says 'may' instead. And can we also pretend that December of 2017 doesn't come before May of 2018? That would be great, thanks!"
And Judge Josann Reynolds said,
I cannot reconcile the incongruity between Governor Walker's administration's very vocal and consistent policy advocating for strict constructionism and the position taken by the attorney general in this case involving the most basic constitutional guarantee.
Which is lawtalk for Do Not Serve Me a Warm Bowl of Badger Scat and Tell Me It's Chocolate Pudding! The judge sided with the plaintiffs, who were represented by Eric Holder's voting rights group The National Democratic Redistricting Committee, and ordered elections held by mid-June. Because that's what the law says!
But the Republican House Speaker knows that this is just another example of liberal judges gone wild!
Assembly Speaker Robin Vos (R-Rochester) ripped the judge as an "activist Dane County judge" who had injected her "own personal opinion into how we conduct elections."
When the reporter from the Milwaukee Journal Sentinel informed Speaker Vos that Judge Reynolds was appointed by Walker himself, Vos demonstrated his MAD POLITICS SKILLZ.
He said he wasn't aware Walker had appointed the judge but said her approach was endemic to judges in liberal Madison.

"It's something about the water in Dane County," Vos said. "That's why I try to stay here as little as I can."
Surely the 531,273 residents of Dane County appreciate the kind words from an elected representative. Hey, Wisconsin! You know you can vote these assholes out, right? YOU SHOULD DO THAT!
Follow your FDF on Twitter!
Please click here to fund us! We'll be here all weekend.
[Order / Journal Sentinel / Statute]
Liz Dye
Liz Dye lives in Baltimore with her wonderful husband and a houseful of teenagers. When she isn't being mad about a thing on the internet, she's hiding in plain sight in the carpool line. She's the one wearing yoga pants glaring at her phone.