COVID-19 Comes At You Fast
coronavirus
December 30, 2020 10:20 AM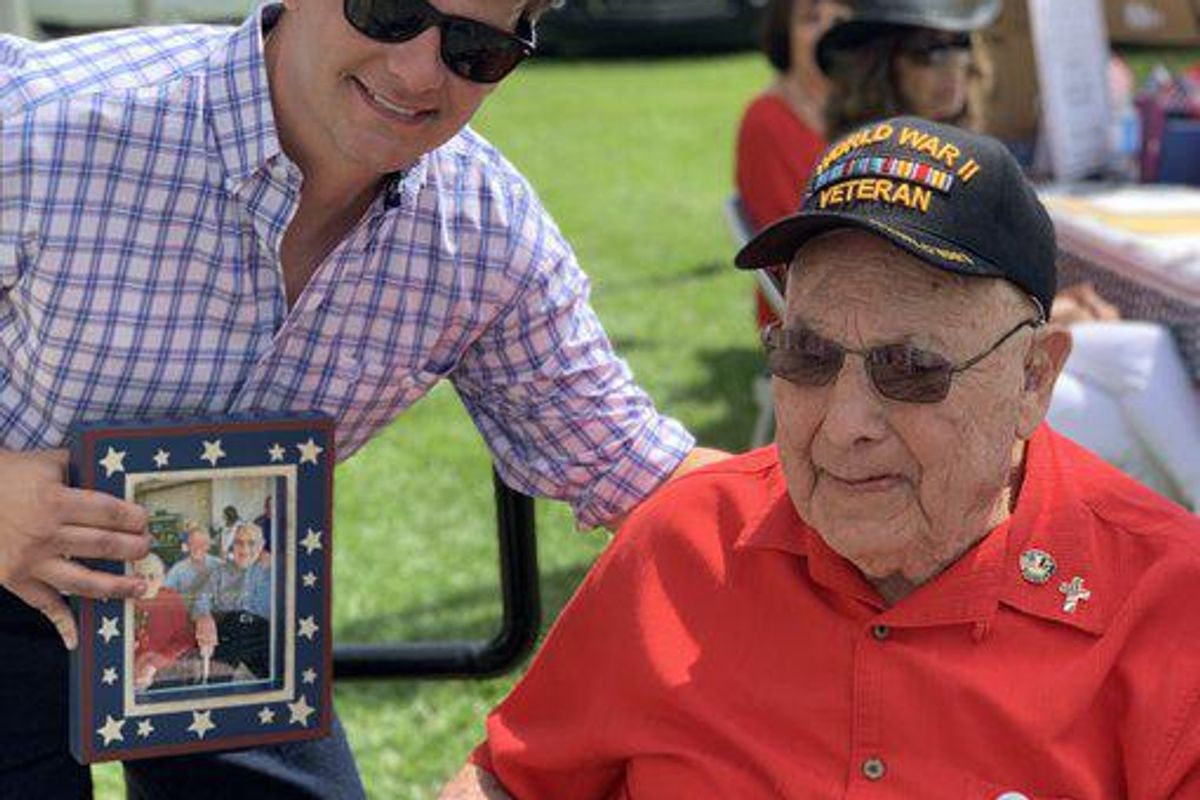 In the United States on Tuesday, 3,725 people died of COVID-19, a new record. Calling the pandemic Donald Trump has fought so hard to spread — the only discernible achievement of his presidency — a "daily 9/11" is really no longer operable. On that day 19 years ago, 2,977 people died. Trump's daily virus totals are way past that, his only crowd size that really is bigger than all the rest. Is there historical precedent, an event that killed 4,000 Americans per day, for us to compare this to?
One of Tuesday's American dead is Luke Letlow, an incoming GOP congressman from the northeastern part of Louisiana. He was 41. That's young. Seems like many of us keep forgetting that, while it's true that certain age groups and people with certain conditions are far more susceptible to dying from the coronavirus, we, almost a year later, STILL don't know enough about the virus to know why it also sometimes attacks seemingly healthy dads who are 41.
According to a doctor at the Shreveport hospital where Letlow died, he didn't have any unique underlying conditions.
This week, he was in critical condition but showing signs of recovery, G.E. Ghali, the chancellor of LSU Health Shreveport, told the Advocate. But on Tuesday, he suffered a "cardiac event" and died, Ghali said. Asked whether any underlying conditions might have contributed to his death, Ghali said, "None. All covid related," the Advocate reported.
Letlow announced he had Covid on December 18. He went into the hospital the next day, first in Monroe, and then on December 23, to Shreveport. One week later, he's dead.
Of course, you can't really share this news without also sharing this tweet:
President Trump and Vice President Pence have shown tremendous leadership and a remarkable ability to get things do… https://t.co/ZomzAzP5MU

— Luke Letlow (@Luke Letlow) 1586278148.0
Well then.
---
Those Letlow knew and those he would have served with issued condolences, from both sides of the aisle. (As of this publishing, nary a word from Donald Trump, who is too busy tweeting about fake "hearings" on OAN about fake "election fraud.") A sampling of the many:
"Congressman-elect Letlow was a ninth-generation Louisianian who fought passionately for his point of view and dedicated his life to public service," [Speaker Nancy Pelosi] said.

Kevin McCarthy, the House minority leader, said, "Our hearts break tonight as we process the news of Congressman-elect Luke Letlow's passing."
Maybe if Kevin McCarthy hadn't been so droolingly supportive of a president who lied to the American people about the threat of the coronavirus, and who fought daily to give it to as many people as possible by distracting people with fake snake oil cures and refusing to wear a mask, and by bringing TV clown doctors into the White House who said it'd be best if we just let this ravage its way through the population because of some pipe dream about herd immunity, and didn't throw superspreader parties every chance he could ... yeah, maybe.
Maybe if the entire Republican Party hadn't decided to join hands and commit mass suicide on behalf of the American people for the sake of the holy economy, which they could have saved if they had just fucking goddamned paid people to stay home.
Oh look, another tweet:
Our economy is vital to future of our state and our country. "So while we've been cautious and I think both the s… https://t.co/yyLAhtZtLc

— Luke Letlow (@Luke Letlow) 1602175952.0
Yeah, maybe.
Letlow had a wife named Julia and two children named Jeremiah and Jacqueline. Tonight those kids go to bed without a dad, that woman without her husband.
The Rude Pundit shares all these pictures of Letlow from his Twitter, just from the last few months, his maskless face very much alive:
These are all photos from Luke Letlow's Twitter, taken in the last couple of months. Not only was he maskless, he w… https://t.co/H3jtUEoeml

— The Rude Pundit (@The Rude Pundit) 1609337720.0
We say this with no pleasure, but COVID comes at you fast.
It didn't have to be this way.
Thoughts and prayers for this guy's family, may his memory be a blessing.
We'd say may it also be a teachable moment for the GOP, but they're not teachable, so we guess instead their kids can just wonder whose mommy or daddy is going to die next.
Commenting rules very in effect.
[New York Times / Washington Post]
Follow Evan Hurst on Twitter RIGHT HERE, DO IT RIGHT HERE!
GIVE IT WONKETTE. We mean money. Thank you.
Evan Hurst
Evan Hurst is the managing editor of Wonkette, which means he is the boss of you, unless you are Rebecca, who is boss of him. His dog Lula is judging you right now.
Follow him on Twitter RIGHT HERE.