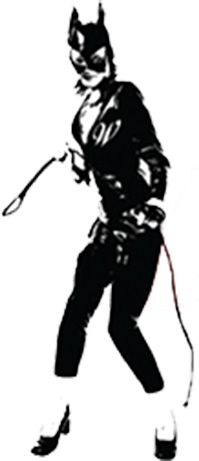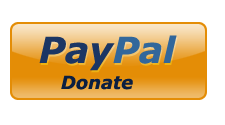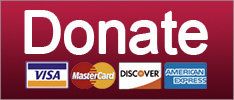 Crime
Can't see this ending well.
January 06, 2020 01:02 PM
At some point in September of last year, Tylee Ryan, 17, and her brother, Joshua Vallow, 7, went missing from their Idaho home.
Their mother, Lori Vallow, did not report them missing. Nor did Chad Daybell, the author of several Mormon doomsday scenario books whom she married in November, and whose wife had just mysteriously died just two weeks before his wedding to Vallow. Rather, the investigation into the children's disappearance began when Vallow's extended family called the police in November and asked for a welfare check after not having been able to speak to 7-year-old Joshua, who has special needs, for several weeks.
The children have been missing ever since. Lori Vallow and Chad Daybell have left the state and refused to cooperate with police, which is of course a perfectly normal thing for innocent parents of missing children to do.
Does it get weirder from there? You bet it does. Not only were Vallow and Daybell involved with a rather bizarre-seeming Mormon doomsday cult called "Preparing a People," for which they did many podcasts, and very busy getting ready for the end of the world, and not only had Daybell's previous wife died two weeks before Daybell and Vallow got hitched, but Vallow has a trail of bodies of her own. Earlier in 2019, Charles Vallow, her estranged husband, was killed by her brother-in-law ... who died himself a few months later. Also, in 2018, Vallow's previous husband died of a heart attack at a relatively young age. He was cremated and therefore cannot be exhumed to check up on that. Also, there's another guy, Brandon Boudreaux, who was married to Vallow's niece and who says he is pretty sure Vallow tried to kill him in October because of her newfound religious beliefs.
That is a whole lot of dead and nearly dead and missing people in an extremely short period of time.
Courts
Shit is fucked up and bullshit.
December 05, 2019 01:07 PM
George Zimmerman, apparently not satisfied with having merely shot Trayvon Martin dead in 2012, is now suing Martin's family and everyone involved in the second-degree murder case against Zimmerman, even though the trial ended in Zimmerman's acquittal. But you see, decent people nationwide detest George Zimmerman, and for some crazy reason think he's a racist. Plus he can't seem to hold a job, and his attempts to make a living selling shitty racist art, signing autographs, or auctioning off the not-murder weapon haven't brought in the wealth and acclaim he clearly deserves. Surely some evildoers must be responsible for that. Couldn't be anything George Zimmerman did, because he's a very great guy.
Please disregard the domestic violence.
So that's why he and wingnut lawyer Larry Klayman are suing Trayvon Martin's family and a few thousand other people, demanding $100 million in damages from all those who conspired to defame Zimmerman and manufacture evidence against him and just generally ruin his life. The defendants, the suit claims, "have worked in concert to deprive Zimmerman of his constitutional and other legal rights."
Oh yes, and would you believe that, by sheer coincidence, the lawsuit is based on claims in a book and "documentary" movie with the compelling title The Trayvon Hoax: Unmasking the Witness Fraud That Divided America, released in September. And the lawsuit is being flogged to media outlets by the movie's director, Joel Gilbert, who's described by the Daily Beast as "a fringe filmmaker who traffics in conspiracy theories." You don't say!
A cynic might even suspect Zimmerman, Klayman, and Gilbert know the lawsuit will have every bit as much success as Klayman's other legal efforts, but that it might generate some book sales and movie downloads. But that's a very uncharitable take. Probably the book and movie are simply so full of astounding new evidence proving George Zimmerman is the real victim that Klayman and Zimmerman had no choice but to file the lawsuit, to correct the public record. All Zimmerman wants is his good reputation back. And One Hundred MILLLLLION dollars.