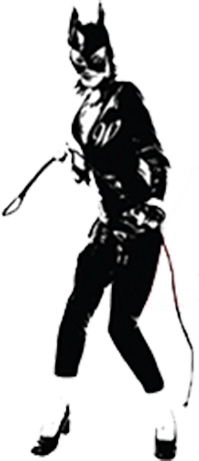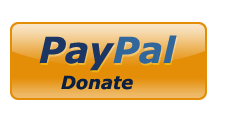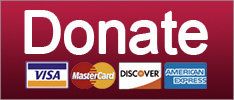 Russia
Throughout the Trump campaign and presidency, there is one major thing President Gold Potty has most not wanted to talk about or reveal, and that is the contents of his taxes and financial records. (You know, besides the extent of his collusions and conspiracies and cahootses with Russia. And that might be the same thing as the other thing.) Everything else ... we're not going to say it's been fair game, because fucker's got a LOT of secrets and commits LOTS of crimes in plain sight, but that's the only thing that, when Democrats took the House of Representatives, he literally hired an entire new law firm to keep hidden, and those lawyers have been suing the pants off literally everybody who dares to ask to see Trump's financials and taxes. (And they've been using the world's most dumbfuckingest "legal" arguments in so doing!)
And the question has always been WHY? Is it because Trump's not as rich as he says he is? PFFFFT. Everybody assumes that, and he'd likely just explain to his pig-smell followers that of course all smart rich people look like they're not worth very much on paper. Trust him, he is a YOOGE BILLIONAIRE, and he is a poor man's idea of a rich man, so they'll buy it. Is it that he doesn't pay hardly fuck-all in taxes? He admitted as much during the campaign, in a debate, and said it was because he was smart. Nah, there's gotta be other shit in there he's desperate to hide.
Lawrence O'Donnell reported a thing on his MSNBC show last night that might be a clue to what Trump's trying to hide, and IF TRUE, it is definitely a "NO PUPPET! NO PUPPET! YOU ARE THE PUPPET!" situation. We emphasize IF TRUE, because O'Donnell is emphasizing IF TRUE, as it at this point is a single-source report.
That said, IF TRUE:
The first part, like we said, completely expected. The second? Whoa. (IF TRUE.) Russian oligarch co-signers?
(Did we mention IF TRUE? Remember back in 2017, when somebody tried to fool Rachel Maddow with a forged Trump-Russia collusion document, at which point the real story became that someone or a group of someones was trying to fool journalists with fake Russia-style disinformation scoops, because Rachel Maddow is not A Idiot? The point is IF TRUE. We're waiting for more confirmation before we talk about this without saying IF TRUE.)
We should note very prominently here that Donald Trump's lawyers are VERY MAD AT LAWRENCE O'DONNELL RIGHT NOW:
UPDATE: And now Lawrence O'Donnell has responded.
So MSNBC is holding him to the wall for this, which is in part to be expected, since it's just a single source. Of course, the story is not over, and we note that O'Donnell didn't exactly retract what he reported, but just rather said he shouldn't have reported it. We're just as interested as you are to see where this goes! UPDATE OVER!
So either O'Donnell's single-source reporting was wildly wrong, or it was wildly right and Team Trump is freaked out. Oh well, if Trump decided to sue O'Donnell, discovery might be a bitch!
Anyway, we don't know if it's true. But IF IT'S TRUE, man oh man, that would explain a lot. If Trump needs Russian oligarch co-signers to get his hinky loans approved, that would begin answering so many questions. Like:
Keep reading...
Show less
Cops Behaving Badly
Usual suspects fucking outraged.
Two Democratic members of Congress have introduced a bill aimed at dialing back the overall shootiness of America's police. Fatal shootings by cops have increased every year since 2016, although that is, of course, all Barack Obama's fault. The PEACE Act, by Reps. Ro Khanna (D-California) and Lacy Clay (D-Missouri), would require all federal law enforcement officers to use deadly force only as a last resort, and only "after exhausting reasonable alternatives to the use of such force." The bill would use the leverage of federal law-enforcement funding to nudge state and local governments to adopt similar use-of-force policies.
To underline the need for changes in policing, Khanna and Clay unveiled the bill last Friday, on the five-year anniversary of the killing of Michael Brown in Ferguson, Missouri. And to suggest just how much attitudes among law enforcement need changing, that anniversary was followed Monday by Attorney General Bill Barr's speech in which he said police are literally "fighting ... a war" against the very worst evildoers, every day. The bill clearly won't go anywhere while Fascism and Order Republicans control the White House and Senate, but after 2020, that could change.
Keep reading...
Show less
Cops Behaving Badly
You wanna hear something REALLY scary?
Attorney General William P. Barr made a bit of news Monday when he said he was "appalled" that Jeffrey Epstein managed to kill himself while in federal custody. As he should have been, although it's also appalling that the conditions at the Manhattan jail where Epstein died are seen as nigh unto torture by civilized countries. But some other words coming out Barr's mouth-hole Monday haven't gotten nearly as much attention. Barr gave a speech to the national convention of the Fraternal Order of Police in New Orleans where he explained some very simple facts about how the Trump administration sees law enforcement: It's all about a war to impose order on evil people who keep thinking they have rights. It was an impressive display of support for Tuff Guy policing, if you're impressed by a bit of casual fascism.
Barr's speech used all the expected cop-loving tropes you'd expect from the Right, repeatedly invoking the "thin blue line" that stands between civilization and anarchy, as if Errol Morris's 1988 film hadn't weighed the phrase down with irony even before Barr's first stint as attorney general under George H.W. Bush. Cops, you see, are brave and fearless and they protect us all. For a certain value of "us all."
Keep reading...
Show less
Elections
And all in service of that nice young man running against Maxine Waters.
It has been a while since we last heard anything about sleazy rightwing jerkbag Jacob Wohl, who hasn't beshitted himself very publicly since April, when he tried to promote a fake sexual assault claim against Pete Buttiegieg. (Instead, the supposed "victim" called Wohl and company "chronic liars" and wanted nothing to do with 'em.) But first-class assholes never really go away; Monday, Will Sommer at the Daily Beast reported that Wohl, or at least his phone, seems to have "branched out into making death threats on behalf of his political allies, telling one woman he would 'torture you so much that you end up killing yourself.'" So everyone gets to ask yet again: How the fuck is that man not in jail?
The details are pretty baroque, as you'd expect in any Wohl fuckbungle.
Keep reading...
Show less
Guns
Mostly by getting arrested, so ... yay?
The week since the El Paso and Dayton mass shootings has been awfully busy for America's heavily armed sociopath demographic! There have been a spate of bizarre gun threats involving Walmart, not to mention a bunch of white supremacists who got arrested after threatening mayhem in other locations. Plus the formal charges against the guy who threatened to shoot Alexandria Ocasio-Cortez in late July, but who can remember the dim, misty past of three weeks ago?
Then again, every week is a busy one for Americans and their guns, with roughly 100 Americans dying by gunshot daily -- about 60 percent are suicides, about a third are homicides, and then there are accidents and "other" to round out the rest. Small price to pay to ensure we can overthrow the government like Thomas Jefferson wanted! For a nice depressing read, check out this Reuters overview of just a fraction of the gun deaths in the week between the mass shooting in Gilroy, California, and the murder sprees in Texas and Ohio.
On top of the normal background radiation of the 800 Americans dead (give or take, depending on the breaks) in routine shootings since Dayton, we've had a notable round of crazies with guns who were stopped from shooting anyone, at least so far. Let's tally those up, starting with an assload of threats involving Walmart, where low prices and uncertain odds of walking out alive are just the beginning.
Keep reading...
Show less
popular
Even in death, he's still a menace.
Jeffrey Epstein may be dead, but that serial child rapist is going to dominate the news for a while longer. Rational people have largely knocked off the conspiracy theories about Trump putting out a hit on his former pal, but the wingers are still going strong. Luckily Jacob Wohl and Jack Burkman, the dumbest fraudsters in all the land, are on the case, ready to prove that ninja assassin Hillary Clinton bodycounted Epstein while he was in the custody of Bill Barr's Justice Department. The Daily Beast reports:
"We're hardly alone in the belief, but we strongly feel that this was a murder," Burkman said in a press release.

Burkman and Wohl claim that they have a tip from a "girlfriend of a current prison employee" about the death of "the rich pedophile guy," although they stress that the supposed tip is still being vetted.
Which is hilarious, unless you are an FBI agent trying to investigate this tragic clusterfuck while Donald Trump inflames the conspiracy loons with his demented tweets. One current agent told Business Insider, "The Epstein case was hypercharged from the get-go.The last thing investigators need is the president of the United States fanning the flames with these bullshit theories that have no basis in reality." Lotsa luck!
Keep reading...
Show less
Guns
You'd still be at a Walmart, though.
Over the weekend, 17 of the Democratic presidential candidates spoke at a forum on what to do about guns, held by Everytown for Gun Safety in Des Moines, Iowa. Two of them published plans outlining what they'd do to reduce gun violence. Joe Biden wrote an op-ed for the New York Times calling for a return and update of the Clinton-era ban on semiautomatic assault rifles and high-capacity magazines. Elizabeth Warren, ever the overachiever in the class, offered a far more ambitious plan with the goal of reducing overall gun deaths in America by 80 percent. Gosh, we wish we didn't have to repeat familiar tropes about the 2020 campaign, bur here's Joe Biden looking to revive (yes, and extend) an idea from the past, and Warren offering a much more comprehensive plan that includes a ban on assault rifles as just one component. Where oh where is the media narrative coming from?
Keep reading...
Show less
popular
Officials are reporting that Jeffrey Epstein, billionaire pedophile, committed suicide last night in his jail cell. Apparently, he was too much of a coward to go to trial for trafficking and abusing young women over a period of several decades, and decided it would be better to just get it over with now. So he hanged himself and his body was found in his cell at the Metropolitan Correctional Center this morning. He tried before and failed, and this time he got it right.
The only unfortunate thing here is that he did not have to go to trial and did not have to actually face his victims or what he did. He took the easy way out. But no one will miss him, no one will mourn him, and the only thing his own lawyers could come up with to say about the whole thing was pretty much just "Nobody should die in jail."
Keep reading...
Show less
Guns
The more we find out about Donald Trump's weird trip to "console" shooting victims in Dayton and El Paso -- by telling them what a big winner he is -- the more bizarre the story gets. We already knew Trump had made freakish campaign videos of himself in both cities, and now we're finding out more about what a schmuck he was in El Paso.
One detail that has perhaps been under-reported in all the craziness is that Trump was seriously disappointed that the shooter in El Paso was such a wuss, letting himself get captured like that. Buzzfeed News reported Wednesday that while speaking to first responders and police, Trump suggested the shooter lacked gumption:
"Coward," Trump said. "He gave up, just gave up."
This only makes sense! If you're going to do a mass shooting of people you consider invaders that will replace white people, you want to fight to the last bullet and take down as many of them as you can before your glorious martyrdom.

Keep reading...
Show less