Crist To Run For Florida Senate Seat?
News
January 15, 2009 10:52 AM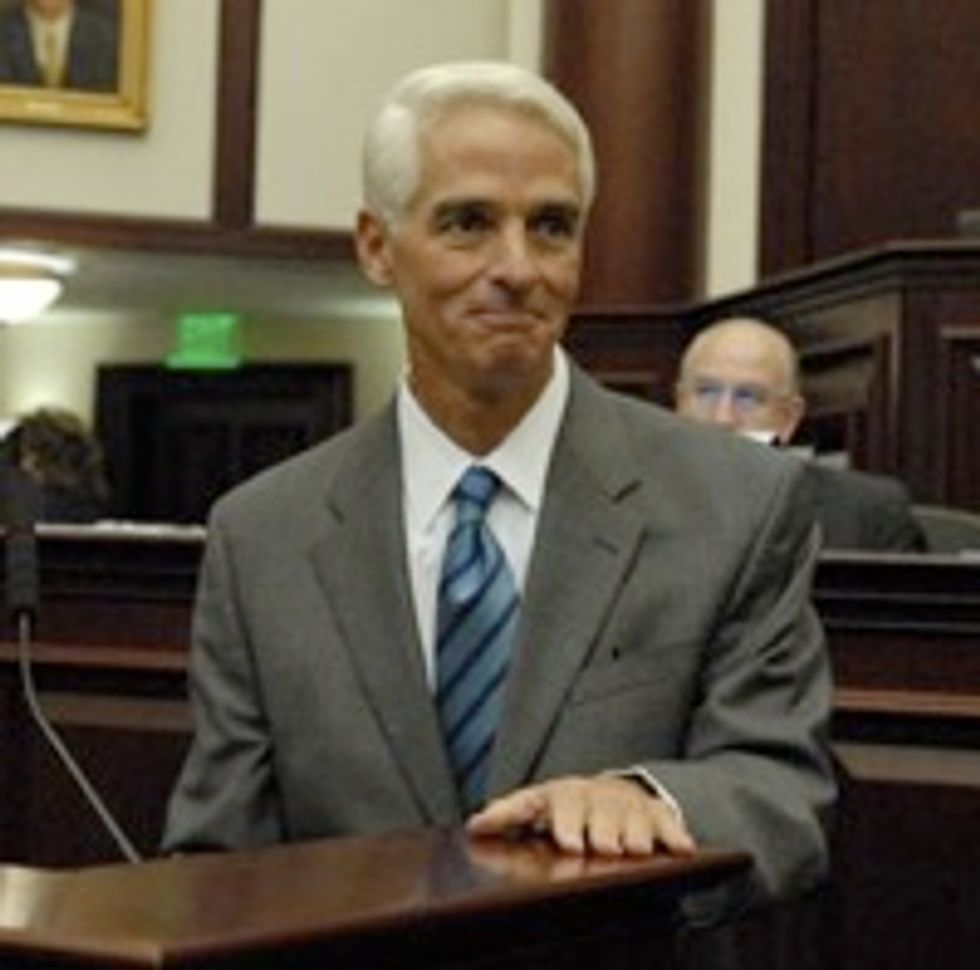 This winter season we have been repeatedly disappointed by an assortment of famous people's refusal to run for higher office: Chris Matthews, after flirtingoutrageously with running for a Pennsylvania Senate seat, seems not to be interested, and ditto former Florida governor Jeb Bush who said he was more interested in "spending time with his family" (Q: gay sex furry pedophile meth-monster scandal brewing?). So which brave soul will step into the fray in 2010 and fill the massive shoes left by outgoing Florida Senator Mel Martinez, who was apparently the Secretary of Housing and Urban Development once? Charlie Crist, that's who! Maybe!
---
Poor Charlie Crist is constantly being told that he has to run for this office or that office when he seems perfectly content just to be a governor. The latest jerk to lecture him is "Big John" Cornyn, who said that:
efforts are ongoing to persuade Florida Gov. Charlie Crist (R) to run for his state's open Senate seat.

"We're going to continue to visit. It's very early in the game, but recruitment is important and the ability to be competitive on the financial front is very important too. We're working on both of those fronts," Cornyn told The Hill.
Don't let Big John just ram this thing through, Charlie! Don't let him cram this down your throat! Sure, the field is wide open and eager for a strong entrant -- but it doesn't have to be you.
Cornyn says GOP talking to Crist about Senate bid [The Hill]