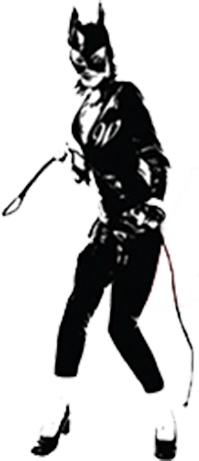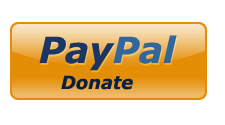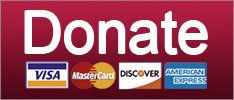 Religion
Not even Jeb! Bush's tax exemption helped :(
February 21, 2020 11:11 AM
The Holy Land Experience, a Jesus-oriented theme park that won a place on weird tourist attraction listicles for its daily reenactments of the torture and crucifixion of Jesus the Christ, announced this week it's laying off most of its employees. That means no more Passion Plays, no more spectacles depicting Peter bringing the Gospel to Rome, and no more educational Roman Soldier Training Camp for the kids. Romanes Eunt Domus, indeed! We aren't sure whether the big diorama of Jerusalem in Jesus Times will stay open, but maybe? The park's management says it plans to return to its original mission as a church and museum, and a diorama doesn't have a lot of moving parts.
The Tampa Bay Times reports the park is laying off darn near everyone.
On Friday, the theme park filed a layoff notice with city and state officials that it plans to eliminate 118 jobs, representing most of its employees, as of April 18. Those losing their jobs include 43 actors and musicians, plus dancers, media specialists, prop handlers, food service workers and support staff.
The layoffs didn't come as too big a surprise, since the park, owned by the Trinity Broadcasting Network, announced in January it would be ending all its theatrical productions and later said it was definitely staying open but also maybe looking for a buyer.
We bet that somewhere in heaven, TBN founders Paul and Jan Crouch are looking down from their $100,000 motorhome for dogs or their $50 million jet (it's there with them — you've heard of the spiritual plane, haven't you?) and crying at what's become of their beautiful ministry. Guess the audiences that made The Passion of the Christ a hit weren't willing to travel to see some bloody Jesus-whipping.
Environment
Wait, corporations care more about doing business than endless partisan war? Why?
February 13, 2020 11:44 AM
As Oregon — or at least its most populous parts — has become an increasingly blue state, Republicans just don't know what to do with themselves, at least when they're not auctioning off semiautomatic rifles to honor Martin Luther King. There are still plenty of red counties once you get east of the Cascade Mountains, but the people they elect to the state legislature have been in the minority for some time, and have largely been reduced to just blocking as much legislation as they can manage — even if it means they have to bug out of the state to block climate legislation. The worst thing about their new status as the party of permanent obstruction? In the case of their walkout to prevent a vote on the cap-and-trade bill last June, it worked.
But now, the GOP delegation in the state lege faces a dire new threat: Some of the corporations Republicans assumed would always be on their side seem far more interested in making money than in sticking it to the Democratic majority. On Monday, a bunch of Oregon's timber industry groups announced they'd reached an agreement with a bunch of Oregon environmental groups — over two dozen industry and eco groups all together — to work with a mediator on future legislation. The two biggest goals are passing updates to the state's outdated forest-management laws, and creating a "statewide Habitat Conservation Plan" that would govern protections for endangered and threatened species on private timber acreage.
The memorandum of understanding between the industry and environmental groups should finally break a logjam (not a literal one) on legislation this session to regulate aerial pesticide spraying. The groups agreed to work together on the bill, and if it passes, neither side will launch lawsuits or ballot initiatives to block it. When she announced the agreement Monday, Gov. Kate Brown said it's "a genuine show of good faith from everyone involved" and that it would make sure "all key voices will be heard" in future legislation. Industry and environmental-group spokespeople made similar statements about playing nicely together and getting things done.
And that's why Republicans in the state Senate feel outraged and betrayed.