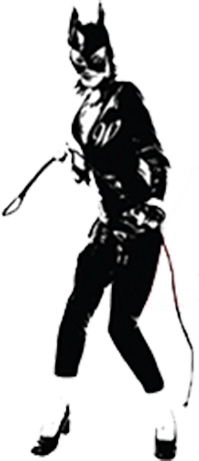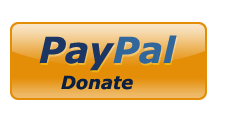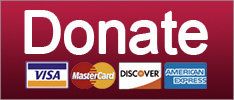 Culture Wars
September 11, 2019 11:34 AM
Oh, noes! Is someone doing the RICO to poor Jerry Falwell Jr.? Quick, call in the FBI, the CIA, the National Guard and the army of handsome pool boys and personal trainers that the Falwells surround themselves with for some reason. The president of Liberty University will not stand for scurrilous accusations that he runs the school like a private fiefdom where self-dealing is rampant. There never was any picture of Jerry's wife Becki in a French maid costume, dammit, and anyone who says otherwise is just jealous of Jerry's Amazing Wondercock that he absolutely never brags about to his colleagues. That's why the FBI is totally going to investigate this "attempted coup" against the laws of God and Jerry. Because in Lynchburg, Virginia, those are one and the same.
The Hill was first to get Falwell on the phone for his announcement that the FBI is ON THE CASE, ready to round up all the conspirators to put them on trial for crimes against God's True Servant. This is an attempt to oust him as Liberty's president, which is, no doubt, top of the FBI's list.
"Our attorneys have determined that this small group of former board members and employees, they're involved in a criminal conspiracy, are working together to steal Liberty property in the form of emails and provided them to reporters," Falwell raged to The Hill.
Then he moved on to the AP, where he derided Politico reporter Brandon Ambrosino as a "little boy" and said, "I'm not going to dignify the lies that were reported yesterday with a response, but I am going to the authorities and I am going to civil court." Let the record reflect that this is not a denial of any particular detail from Ambrosino's story.
Keep reading...
Show less
Guns
Crenshaw's audition for GOP's Next Top Trump continues.
September 04, 2019 01:45 PM
Conservatives like to remind us how great guns are for women -- far better than controlling their own bodies. We confess the only time we ever thought guns were cool was when young SER discovered Emma Peel on "The Avengers." During the fifth season's opening credits, Mrs. Peel used a gun to open a champagne bottle, which is incredibly reckless but very cool. She also literally combed her hair with a gun, which is flat-out crazy but sexy AF.
The Avengers Series 5 Opening Titles and Closing Credits www.youtube.com
Gun advocates promote the myth of guns as the great equalizer for women. They leap on any story about a woman fending off muggers or home invaders with her .45. This is supposed to distract us from the exponentially greater examples of guns maiming and killing women who own guns.

In the aftermath of his state's now biweekly mass shootings, Texas Rep. Dan Crenshaw shared a story on Twitter about a Houston woman who shot some asshole. Lachelle Hudgins was parked outside her house when two men tried to rob her.
Keep reading...
Show less
Everywhere Else News
Lots of Parliament, very little Funkadelic.
September 04, 2019 12:42 PM
Like most Americans, Yr Wonkette has only the vaguest idea of how Britain's Parliament works. We believe it has something to do with owls. Currently, Parliament is in, on, or adjacent to a bit of a sticky wicket because of The Brexit, because Prime Minister Boris Johnson has made it his goal in life to force the UK to leave the European Union without any formal deal, by October 31. Unfortunately for Johnson (and WTF-unately for Britain as a whole), his Conservative Party (also known as the "Tories" or "Those Fookin' Gobshites") lost its majority in Parliament yesterday when Conservative MP Phillip Lee bailed on the party and literally walked to the other side of the House of Commons to sit with the Liberal Democrats. So much for the Tories' one-seat majority! (Don't worry, there's no relation between Lee's changing seats and the speech being made in the video below, as far as we can tell.)
As they say in Old Blighty, it's a quite the load of kippers, or bollocks, or something!
Keep reading...
Show less
Guns
By asking them to please not open carry. SAME THING.
September 03, 2019 04:04 PM
Following the horrific massacre at a Walmart in El Paso last month, plus a spate of threats from gunhumpers who wanted to shoot up Walmarts themselves, the Walmart company announced today it would stop selling ammunition in calibers used for handguns and for rifles like the AR-15 and AK-47 (and their knockoffs). What's more, the retailer said it would ask shoppers to no longer openly carry firearms in its stores, even in states with open carry laws.
We haven't looked extensively at Twitter, but we'll assume it's full of messages from wits explaining Walmart won't have to tell them to leave their guns home, because they're now BOYCOTTING this intolerable assault on liberty. Like this one dude with seven followers:
That's pretty good: Walmart only understands the "power of an uneducated mob rule populous," so I'm going to make you listen with a mass boycott. My uneducated mob will REALLY make the point.
Keep reading...
Show less
Guns
Laws against shooting people don't work either, so might as well get rid of those too.
September 03, 2019 01:19 PM
Officials said Monday that the gunman who killed seven people and injured 25 in a Texas highway shooting rampage Saturday had previously been stopped from purchasing a gun because he failed a federal instant background check. No details were given on why he had failed that background check, or how he obtained the AR-15-style semiautomatic rifle he used in the mass shooting. We're going to go way out on a limb and guess maybe he bought it in a private sale, which in Texas is not subject to background checks, because Texas believes in freedom.
Texas Governor Greg Abbott tweeted Monday that something must be done to keep guns out of the hands of violent bad guys!
Just as long as the something we do doesn't include strengthening background checks or extending them to cover private gun transfers, because either of those measures would inconvenience Responsible Gun Owners. Besides, even if we expanded background checks, this guy was a criminal who got a gun anyway, so background checks can never work, QED.

Keep reading...
Show less
News
School bans book series to prevent accidental witching.
September 03, 2019 10:39 AM
As much joy and delight as the Harry Potter series has brought into this world, it has also brought a whole lot of stupidity. And I am not just talking about recreational Quidditch games and people in my age cohort using it as a reference point for nearly everything that happens in the world. As irritating as that may be sometimes, it's not difficult to see some similarities between an evil villain who feeds off the devotion from his obsessive followers and wants to rid the country of those he has deemed impure and Voldemort.
No, the stupid I am talking about here is the stupid that has come from certain religious people and groups, who for the past 22 years have burned the books, tried to ban them in various school districts, and warned parents off from letting their children read them, all because they think it will lead to children becoming interested in the occult. Heck, J.K. Rowling didn't receive a presidential medal of freedom award because officials in the Bush Administration were scared that the book "encouraged witchcraft." Yeah. Adult human beings who felt themselves competent enough to lead us all into a shitty, unending war were scared that a book series was going to turn children into witches. Marinate on that for a second.
Naturally, there was also a Jack Chick comic:
Keep reading...
Show less
Immigrants
All praise to the Great Humanitarian!
September 03, 2019 10:23 AM
The Trump administration has announced it will now not deport all the immigrants protected by a humanitarian program it suddenly ended last month with no public notice. Instead, US Citizenship and Immigration Services said in a press release Monday that it will reopen all cases that were pending on August 7, when the blanket denial of "medical deferment action" applications went into effect. Mind you, that doesn't mean the government is necessarily reversing its policy -- instead, this appears to be an effort to partly calm the shitstorm of publicity USCIS invited when news outlets got wind of the decision to start deporting sick people -- many of them children -- and sending them back to countries where many would die. Let's try not to applaud too loudly here.
For years, the "medical deferred action" program allowed a small number of immigrants and their families -- USCIS says it processes about a thousand applications a year, but denies a "majority" -- to stay in the US to continue medical treatment. But in Trump World, there is no room for humanitarianism, which is why Stephen Miller has taken steps to eliminate admission of refugees, and there's now no "My kid has cancer" in "immigration." Even in its announcement that it would reconsider the applications that it suddenly denied last month, USCIS was clear that sick immigrants really should just hurry up and die, because America has no use for them:
Keep reading...
Show less
Class War
Go watch 'Norma Rae' ... Or 'Matewan' ... Or maybe 'Office Space.'
September 02, 2019 11:29 AM
Yr Dok Zoom wrote this Labor Day column in 2017. Here it is again, revised and updated to reflect The Current Moment!
Since Ken Layne wrote America's Ultimate Snarl about Labor Day in America in 2013, it seems a bit redundant to try saying anything more. Honestly, go read it. It's every bit as bleak as the title, "Labor Day Is a Scam To Keep You Poor and Miserable Forever," suggests. And funny as hell.
The thing about Labor Day is that while it was, at least for a few decades during the "Progressive Era," something that workers and unions actually marked with parades and demonstrations and stuff, it's been a long time since Labor Day has really been marked by anything but furniture sales and the mandatory newspaper piece on The American Worker and/or the Decline Of Unions.
The basic irrelevance of Labor Day, as a thing people give any thought to, means the federal holiday succeeded beyond the wildest dreams of those who made it official. The very first Labor Days in the 1880s were organized by labor unions, who went on strike to call for recognition of the union movement; the first organizers picked September 1 as a convenient date because it fell halfway between Independence Day and Thanksgiving. The establishment of the federal holiday was a fairly cynical move meant as a sop to angry trade unionists, in hopes that they'd be happy with a gesture from the government saying "OK, you exist. Good for you!"
Keep reading...
Show less
Immigrants
Meet Maria Isabel Bueso, a citizen of Guatemala who has a rare genetic illness that was supposed to kill her before she reached her teens. She's 24 and a college graduate -- summa cum laude at that -- because doctors at UC San Francisco's Benioff Children's Hospital invited her to take part in clinical trials of a treatment for her condition when she was just seven years old. It worked, and she and others with the illness are now living decades longer! Talk about an inspiring success story! It was covered by the New York Times and then by the "Rachel Maddow Show" Thursday night.
Say hi to Isabel Bueso fast, before Donald Trump and Stephen Miller send her home to die, because the treatment she needs to stay alive is simply not available in Guatemala. She's yet another of the immigrants who had been allowed to stay in the US due to a "medical deferred action" program that the administration ended this month without announcement.
So yeah, she's alive today because of a treatment that she played a role in developing. And now we need to deport her because America has too many foreigns. Don't worry, though, the experts on Twitter -- who haven't read the story because the New York Times is full of lies -- figure she's an illegal alien who's a criminal and needs to be deported because she just does. Never read the replies.
Keep reading...
Show less