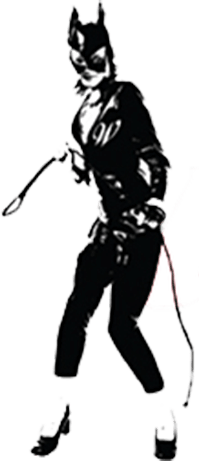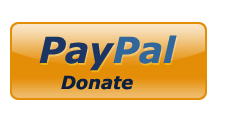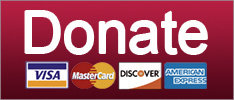 Culture
Who are you gonna believe? Him or your lying eyes?
January 05, 2019 04:44 PM
One of the worst phrases in the entire known universe is "girl next door." I have always hated this phrase, as it suggests that just because I am extremely glamorous, I do not have neighbors -- which I do. I have several neighbors and no one can say I don't. It also suggests that the mere virtue of having neighbors makes one somehow extra wholesome and pure, just like Mary Ann from Gilligan's Island. Which is just plain wrong.
For instance, Gavin McInnes, who is terrible, has neighbors. And his neighbors -- unlike my neighbors, who find me delightful and whom I imagine very much enjoy my rendition of the Habenera from Carmen -- are not happy about it.
As Andy Campbell of Huffington Post reports, Gavin McInnes' neighbors in the Westchester County village of Larchmont are aware of who Gavin McInnes is, and are super embarrassed to have him in their neighborhood and don't want the world to assume that they are also heaping piles of radioactive garbage. As such, they have taken to posting "Hate Has No Home Here" signs in their yards. Good for them!
But this has made Gavin very, very sad. No one wants to talk to him, no one wants to talk to his family (even his wife, whom he would like to remind everybody, again, voted for Hillary Clinton). He feels he is being bullied! Oh no! Didn't anyone tell his neighbors that he's supposed to be the one doing the bullying, please and thank you?
Thus, he wrote them a long ass letter explaining that all the things they have read about him are lies, as are all the things he, himself, has written and done and said. He seems to think that, rather than having actually looked into his history as a professional bigot and leader of a violent Republican street gang and come to the conclusion themselves that he sucks, they have merely been brainwashed by people who hate how much he loves Donald Trump.
On the contrary! He is a good guy! And just a humorist! Because that is a thing people who are legitimately hilarious go around calling themselves all the time, rather than a thing people call themselves when they don't want to be held accountable for saying terrible things.
Here is part of the very gaslight-y letter. As you can see, dude is full of shit.
Towards the end of the incredibly monotonous screed, McInnes even manages to go full "If you're so tolerant, why won't you tolerate my intolerance!" on his neighbors -- a tactic that, shockingly enough, did not win them over.
Via Huffington Post:
What's telling about the letter is that McInnes seems to argue that displaying an anti-hate sign is an inherent attack on his family.

"If you are liberal then you are, by definition, tolerant, and if you truly eschew hate, you know that loving your neighbor ― your actual neighbor ― is where tolerance begins," he writes. "I am writing on behalf of my family to ask you to reconsider whether the message of your lawn sign moves our world and our village in the direction of love at all, or whether it sends a very different message instead."

HuffPost spoke to several Larchmont residents who cited various reasons for displaying anti-hate signs in their neighborhood, not all of them having to do with McInnes. But they all agreed on one thing: McInnes is full of it.

"If you're so tolerant, then put up a fucking sign in your yard, too, and stop being so narcissistic as to think that this is all about you," said one resident.

Another said: "He thinks liberals are stupid and will buy into his B.S. ― as a 'humorist,' he should understand that the joke is on him!"

This is some extraordinarily entitled bullshit. Nearly everyone I know and love grew up being hated by the small towns they grew up in. Weird kids, POC who grew up in mostly white areas, LGBTQ kids... pretty much everywhere for a very long time. You didn't see us writing any four page letters to our neighbors explaining to them that they were wrong to hate us. We just kept doing our own thing and waited until the promised day when we'd get to go live awesome lives and never have to deal with their bullshit again.
If any of us did, however, ever write such a letter, McInnes would be the first one calling us snowflakes and telling us we needed to toughen up and learn how to take a non-funny joke. He doesn't like it when people who are not straight white men ask to be treated with common decency, but it's a different thing entirely when he's the one on the outs.
As my favorite uncle once said in a completely unrelated situation, "everybody's gotta be somewhere!" And Gavin McInnes does, too. That, however, doesn't mean that anyone has to welcome him with open arms, speak to him or invite him to the neighborhood barbecue. If he wants to experience the warm welcome he believes he is entitled to, perhaps he should find an area filled with other people who are also terrible. Perhaps he'd be better off living in the kind of town that all the people he hates now fled as soon as they graduated. A place where people would actually like him and enjoy his company. Though that may be difficult, given that we're talking about someone who managed to get rejected by Glenn Beck of all people.
This is now your open thread! Have a lovely day!
Wonkette is independent and fully funded by readers like you. Click below to tip us!
White Nonsense
Looks like someone's going after the alt-right market.
January 02, 2019 09:34 AM
Audio surfaced this weekend of rightly disgraced comedian Louis C.K. performing a set at a Levittown, New York, club on December 16. The timing was unfortunate because C.K.'s career just missed inclusion on all the 2018 celebrity deaths lists.
After finally admitting, against his will, to repeatedly masturbating in front of women comics against their will, C.K. promised to "now step back and take a long time to listen." It was like the intro to a sex offender version of "The Real World." It seems he's spent that year listening to right-wing media and stewing in his own bile. His December act was repulsive and cruel. It's not the product of self-reflection but incensed rage that he has been held mildly accountable for his actions.
Keep reading...
Show less
Culture Wars
Fuckin' dudes. I tell ya.
December 31, 2018 09:00 PM
Misogyny had a big year in 2018! We had MGTOWS and incels a plenty. We had Jordan Peterson fans galore. You want Ross Douthats? I'm glad there's not 20, because honestly one is enough and why does even the one have a column in The New York Times? We also had a ton of Nazis and Proud Boys and Alt-Right and Alt-Light people and other terrible people, who -- apart from a few "I'm totally on YOUR side, fellas! Please tell me I'm fuckable!" ladies here and there -- tend to mostly be men. Why? Because like 90% of all shittiness is boner-related. Freud was not that wrong.
But I digress! Here are a few of the fellas who made 2018 a somewhat more unbearable time to be a woman.
Keep reading...
Show less
Post-Racial America
Racists beware, we are armed with cell phones!
December 31, 2018 07:00 PM
Bigots have long used cops as their personal racism concierges. 2018 was the year that black people started fighting back with the one-two punch of an iPhone and social media. Racists are getting dragged publicly and often losing their jobs because they questioned our right to exist in public spaces or even our own apartments. The only real upside to these stories is that I was paid to write about most of them.
Keep reading...
Show less
Post-Racial America
The FBI did not invent Kwanzaa
December 30, 2018 12:51 PM
African Studies Professor and legendary Black Liberationist, Ann Coulter, is getting a bit frustrated with White Liberals ignoring history.
Most holidays, Coulter sits alone in her dusty lair, waiting for a lost child to stumble upon her web so she can suck the joy from its soul. But not this year. This year she was far too busy shutting down the Government to drain any children. Ann didn't even find time to bitch and moan about the quiet desperation she feels from imagining the joyless, lonely, soul crushing years of life she has left stretching out endlessly before her until her ignoble end. Her struggle this year was the idea of all of those joyful blah people merrily frolicking beneath their Kwanzaa tree that gave rise to her violent misery. "Don't those sheep know anything?", she probably thinks to herself. "The black sheep are being fooled by those Liberal white sheep!!", she likely yells this outloud, but nobody would hear it. Ann's only friend is the misery she exudes from every pore. Nevertheless, she will teach those Liberal Blacks about the FRAUD of Kwanzaa on this VERY DAY. Because ROAR!
Unfortunately for America, Ann HATES being the only miserable one. And why should she be miserable, sad, and forgotten, when she can fire up her laptop to spread that shitty misery among people who don't deserve it? Everyone knows Ann is an extremely strange and annoying person. Nobody but Bill Maher has ever liked her. (FACTS!) Things that bother literally nobody else drive her batshit crazy.
Batshit Ann is also bored as fuck. So, of course she would "mock" liberals into feeding her need for attention by giving them a lesson on the history of violent black extremism, or as White Liberals call it, "Kwanzaa." From the union of Ann's misery and menacing boredom, we present An Article She Wrote.
Ann Coulter: FBI Created Kwanzaa And United Slaves To Kill Black Panthers At The COINTELPRO and White Genocide Festival.
(This should have been her headline.)
Daily Caller (Don't click this link):
The day after Christmas, President Trump issued his official Kwanzaa greetings from the White House:

This annual celebration of African heritage, unity and culture is a special opportunity for many to reflect on their shared ancestry and values. At this time, our nation joins in honoring the important contributions of African-Americans to the strength and success of the United States.

We have to assume this was Jared's idea.
You can clearly see the problem, right? Jared+Blah People+Greeting+Celebration= "Nicey Nicey Poo Poo" and that's NOT OKAY. Jared is the worst, nobody likes him at all, anywhere. I understand the impulse to light any and every idea that comes from Jared on fire and shoot it into space. But, we doubt he is the culprit. See, Daddy Trump gave him a vacay recently so he's laying low until it's grift time. Again. This was obviously written by Tiffany Trump or Barron; Jared would ask for 5 billion dollars.

Kwanzaa, celebrated exclusively by white liberals, is a fake holiday invented in 1966 by black radical/FBI stooge Ron Karenga —AKA Dr. Maulana Karenga, founder of United Slaves, the violent nationalist rival to the Black Panthers. Liberals have become so mesmerized by multicultural gibberish that they have forgotten the real history of Kwanzaa and Karenga's United Slaves.

OH MY GOD A BLACK MAN INVENTED A HOLIDAY!!! FAAAAAAKE NEEEEWS!!! LOCK HIM UP! LOCK HIM UP!

I wonder where the fuck she's been every Columbus Day, Thanksgiving, Valentine's Day, 4th of July, Flag Day, Arbor Day-- you get my drift. All holidays are fake, honey. We, humans, invent holidays. Because if we didn't, we'd be just as depressing and imprisoned by our solitude and LACK OF JOY as you are, Ann. Fuck that, quite frankly.
Those were the precepts of Karenga's United Slaves. The United Slaves were proto-fascists, walking around in dashikis, gunning down Black Panthers and adopting invented "African" names. (I will not be shooting any Black Panthers this week because I am Kwanzaa-reform, and we are not that observant.)
Why did I just have a visual of dashiki wearing Rachel Dolezal carrying an AR-15, with a black baby strapped to her back? Must be the caffeine. Better switch to booze. Ok, this is better. THIS MUST BE THAT DRUNK HISTORY SHOW!
Kwanzaa praises collectivism in every possible area of life. It takes a village to raise a police snitch. When Karenga was asked to distinguish Kawaida, the philosophy underlying Kwanzaa, from "classical Marxism," he essentially said that, under Kawaida, we also hate whites.

I'm sure you noticed that Ann loves discussing fake Black history so much it actually does give her a feeling similar to what we humans call "joy." This is the reason her alien length arms flail around violently as she whines her hot takes about Black people to whichever Nazi is listening.
Only white liberals take Kwanzaa seriously. Black Americans celebrate Christmas.
Merry Christmas, fellow Christians!
Sadly, only one Liberal black sheep read this BRILLIANT (not) article. Me. Most black people don't read Tucker Carlson's bullshit rag. I was nominated, and am treated quite well for performing this service. I'll never have the time, energy, or interest in actually bothering to engage seriously with anything that crazy lady writes. I'll just check back regularly to see if she's made a friend, or has had a nice time with a human person every so often. Take care, and don't be like Ann. Love something.
Wonkette is independent and fully funded by readers like you. Click below to tip us!
Culture
Tough break, Donald! You'll beat Barack Obama someday, LOL just kidding no you won't.
December 27, 2018 11:08 AM
'Tis the season for Gallup to release its poll of the most popular kids in the whole entire universe! (Or more properly we should say "most admired," because that is what it actually is. And they didn't ask the whole universe, they just asked Americans.)
Surprise, Donald Trump isn't the most popular or admired. It's not like he doesn't have any friends or people who admire him or anything, so don't worry about the 45th president of the United States having to slow dance with himself in the corner with his back turned pretending he's making out with somebody when really he's just tongue-fucking loneliness. It's just that his friends are stinky and unbathed and racist and there aren't that many of them and there's no Electoral College in this poll to let him cheat his way in. Trump, as Gallup reports, is on his fourth year of being second place (first loser).
The winner, of course -- mentioned by 19 percent of respondents compared to Trump's 13 percent -- was that dude above, the last legitimately elected president of the United States, who was also the last legitimately American president and the last legitimately attractive president. As Gallup notes, he's been taking this prize for 11 years, running which, if you're keeping score, includes every year-end poll since he was elected in 2008, and also all three polls since Trump was elected. When will Trump overtake Barry Bamz-A-Lot? When pigs fly out of the pope's ass while he's shitting in the woods, that's when.
When Bamz beats Trump next year, he will be tied with Eisenhower for Dude Who Won This Thing The Most Times.
When Trump wins the title fucking never, he will be tied with Gerald Ford for Dude Who Sucks So Hard He Can't Even Win This Thing As The Goddamn American President.
Keep reading...
Show less
Trump
Look at these miserable bitches.
December 26, 2018 12:30 PM
Ho ho ho, everyone! Merry Trumpmas! While we have been away snuggled up in our footie pajamas, drinking eggnog, and having fun with friends and family, guess what Dear Leader has been up to? If you guessed "moping and making kids sad," give yourself another adult eggnog as a treat, because you have the best thoughts. For his Christmas miracle this year, besides shutting down the government, our great and wonderful president decided he couldn't possibly fuck up at taking a few NORAD calls from kids. Since he's a special type of idiot, he decided it was time to get serious with 7-year-old children about "marginal beliefs" in Santa Claus.
Keep reading...
Show less
Media/Entertainment
December 22, 2018 03:10 PM
Meghan McCain is having one of her good moments it seems, and she's having it during a week of never ending dumpster fires and hellscapes. While it's definitely been a week of nonsense and bullshit, it has also been a week that has shown us that there are limits to the amount of ignorance that even some Republicans can take. Generally, when discussing McCain, our time is spent pointing out the many bad takes and attitude malfunctions for which she is known. So imagine our surprise when our eyes spied the "Ice Queen" herself smacking down her fellow Republicans; two GOP in particular, who are the biggest assholes that have ever graced a Fox New set. Now, why would McCain bother to tell Bill O'Reilly to "go fuck himself" while using words that were completely different from those we used here? And why did she tell Katrina Pierson how dangerously stupid she is in the meanest way allowable on social media?
Keep reading...
Show less
Immigrants
People will die. But that's not America's problem, now is it?
December 21, 2018 02:27 PM
Donald Trump is sucking all the air out of the national attention span at the moment with his plans to shut down the government over WALL, plus maybe revitalizing ISIS in Syria, but there's a far more insidious plan going into effect that he's not tweeting about. We doubt that's because he's trying to cover up anything; he's just a lot more excited by WALL and WAR at the moment. But while everybody is looking at the Emperor's New Invisible WALL, the administration is rolling out a plan to fundamentally change how the US processes asylum claims that is genuinely new, and will certainly result in asylum-seekers dying.
Instead of following the decades-long practice of allowing asylum seekers to live and work in the US while their asylum cases wait to be considered in court, the government will now force Central Americans seeking asylum to wait months or even years in Mexico until their cases get to an immigration judge. This may be the greatest Fuck You to people fleeing for their lives since 1939, when America sent the passengers on the M.S. St. Louis back to Europe to die in the Holocaust.
Keep reading...
Show less