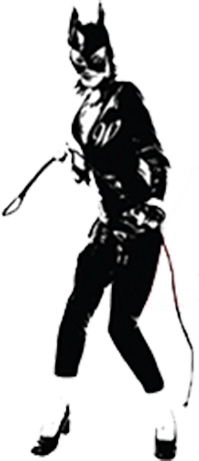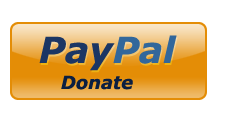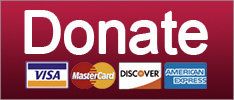 Media/Entertainment
What part of GET THE FUCK OUT did you not understand???
September 11, 2019 10:32 AM
Mark Halperin has trouble taking no for an answer. It's a demonstrated issue that cropped up again when he reportedly flipped out on his former boss Phil Griffin. The MSNBC president, like most of civilized society, hasn't forgotten that multiple women accused Halperin of rubbing his penis on them, against their will, at work. Griffin shot down a comeback attempt with Halperin's one-time "Morning Joe" buddies, and Halperin called him directly to, we assume, weep into the phone. When that didn't work, he got downright snippy.
Multiple sources tell The Daily Beast that the conversation earlier this year became acrimonious, with Halperin dishing up vague threats against his former boss.
You'd think someone who considered unwanted frottage "flirting" would at least make direct threats. But Halperin is probably only capable of cutting to the chase when he's threatening to ruin the careers of women who reject his advances. During Halperin's richly deserved #MeToo fall, CNN reported the following:
Another woman claimed Halperin threw her against a window before attempting to kiss her. When the woman rejected his advances, he allegedly called her and said she'd never work in politics or media again.
It's certainly ironic -- at least how Alanis Morissette defines it -- that Griffin told Halperin in so many words that he'd "never work in politics or media again." Halperin's weak-sauce threats, likely delivered while he was wearing his bathrobe, didn't successfully bully Griffin, who probably won't take his phone calls in the future.
Keep reading...
Show less
Culture
These are not the Cake we like!
September 06, 2019 12:18 PM
I knew I was 46 years old when on the way down to the Cake show, we heard that song "Signs," and for the first time in my life, I thought, "maybe he put up a fence to keep you out and to keep Mother Nature in because a bunch of GODDAMN HIPPIES KEPT COMING IN AND TRASHING THE PLACE" and also, "WAIT, THIS WHOLE SONG IS BECAUSE HE HAS TO WEAR A SHIRT???? FUCKING 1960S MILLENNIALS!"
Sorry, Millennials, that might be the unfairest I have ever been to you, who would literally not be born for another decade-plus, and I'm a real dick to you guys sometimes!
Signs - The Five Man Electrical Band 1971 www.youtube.com
Keep reading...
Show less
News
School bans book series to prevent accidental witching.
September 03, 2019 10:39 AM
As much joy and delight as the Harry Potter series has brought into this world, it has also brought a whole lot of stupidity. And I am not just talking about recreational Quidditch games and people in my age cohort using it as a reference point for nearly everything that happens in the world. As irritating as that may be sometimes, it's not difficult to see some similarities between an evil villain who feeds off the devotion from his obsessive followers and wants to rid the country of those he has deemed impure and Voldemort.
No, the stupid I am talking about here is the stupid that has come from certain religious people and groups, who for the past 22 years have burned the books, tried to ban them in various school districts, and warned parents off from letting their children read them, all because they think it will lead to children becoming interested in the occult. Heck, J.K. Rowling didn't receive a presidential medal of freedom award because officials in the Bush Administration were scared that the book "encouraged witchcraft." Yeah. Adult human beings who felt themselves competent enough to lead us all into a shitty, unending war were scared that a book series was going to turn children into witches. Marinate on that for a second.
Naturally, there was also a Jack Chick comic:
Keep reading...
Show less
Class War
Go watch 'Norma Rae' ... Or 'Matewan' ... Or maybe 'Office Space.'
September 02, 2019 11:29 AM
Yr Dok Zoom wrote this Labor Day column in 2017. Here it is again, revised and updated to reflect The Current Moment!
Since Ken Layne wrote America's Ultimate Snarl about Labor Day in America in 2013, it seems a bit redundant to try saying anything more. Honestly, go read it. It's every bit as bleak as the title, "Labor Day Is a Scam To Keep You Poor and Miserable Forever," suggests. And funny as hell.
The thing about Labor Day is that while it was, at least for a few decades during the "Progressive Era," something that workers and unions actually marked with parades and demonstrations and stuff, it's been a long time since Labor Day has really been marked by anything but furniture sales and the mandatory newspaper piece on The American Worker and/or the Decline Of Unions.
The basic irrelevance of Labor Day, as a thing people give any thought to, means the federal holiday succeeded beyond the wildest dreams of those who made it official. The very first Labor Days in the 1880s were organized by labor unions, who went on strike to call for recognition of the union movement; the first organizers picked September 1 as a convenient date because it fell halfway between Independence Day and Thanksgiving. The establishment of the federal holiday was a fairly cynical move meant as a sop to angry trade unionists, in hopes that they'd be happy with a gesture from the government saying "OK, you exist. Good for you!"
Keep reading...
Show less
Nice Time
Heading up to Nice Things for the Labor Day weekend show.
September 01, 2019 12:22 PM
It's a holiday weekend and we yet again wake up to news of horror in Texas that happened on Saturday. Plus there's that hurricane out there. If you need to get to shelter, get to shelter, you! And if you're in need of a breather, we have some de-stressifying stuff for you!
Keep reading...
Show less
Culture
You are welcome, America.
WELL HELLO.
As you may recall, last week, Tomi Lahren debuted her new line of "athleisure wear," which she assured us were way more American and patriotic than all of the other commie athleisure brands out there. As you may also recall, just a few hours after Wonkette published my little article on Tomi's latest venture, I discovered that this very patriotic line of $80 yoga pants for women who don't hate America was, in fact, made in China.
Keep reading...
Show less
Culture
By which I mean come see us tonight, Vancouver, and tomorrow, Seattle!
My mom, God love her, has a touch of Marianne Williamson to her, a vestige of her 30 years with healing crystal friends in Southern California. She doesn't have Williamson's anti-science crazy, but she holds the idea that if I talk about my paranoia, my deep suspicion verging on certainty that His Lunatics have already started their shooting war, I am putting it out there in the universe and creating it as fact.
I always yes her. Yes, Mom, yes, I know. Of course, yes. I never argue that we need to be alert to the dangers around us, and that refusing to name the monster will not make it go away.
I am supposed to plump you up here, to assure you that in the case of that shooting war, we will have the military on our side, and we may. But we won't have the small town police departments, or even the Portland PD. I am not supposed to let the shooting war enter my brain at all, or I will ideate their bullets with the 3D printer of my mind. I must be a cheerful warrior, pure of heart and without fear; paranoia is bad for readership, unless your readers are stupid wingnuts desperate to SELL GOLD and BUILD THEIR BUNKERS for the HOLY RACE WAR they've got their sad old boners for.
I have been on vacation I think a week now, and the paranoia hasn't receded a bit.
Keep reading...
Show less
Culture Wars
MAGA asshole went looking for a fight in Portland and actually found one.
The president of the United States is an asshole. There have probably been other asshole presidents -- we have our suspicions about JFK -- but Donald Trump is the first to govern openly as an asshole. (Except a bunch of the Republicans. But Trump is more.) This has inspired amateur assholes across the nation to flaunt their alternative lifestyle. They put on the red "Make America Great Again" hat Trump wears whenever his Muppet hair misbehaves, and they go out into the world and make asses of themselves. This usually ends poorly.
It seems like they want to get confronted and hassled for wearing a MAGA hat. Maybe it's their way of stepping temporarily into the shoes of people who have a hard time in the world just because they're a minority or queer. Just kidding, nah. They just want to troll the libs and "prove" we're all close-minded, intolerant hypocrites. We guess that's what you do with your free time when sex is firmly off the table.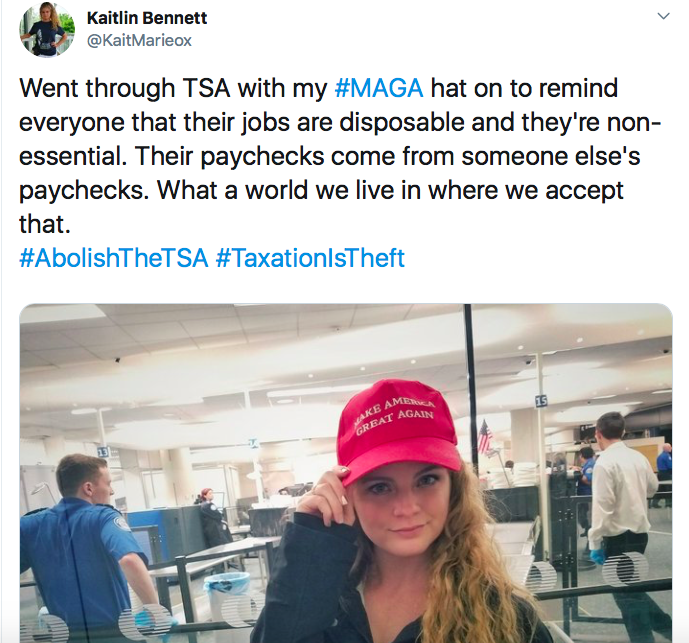 Last Saturday, a guy in a MAGA hat got his ass kicked outside a Portland, Oregon, bar. PDX hipsters are traditionally more lovers than fighters, but that was before Barack Obama divided the nation. We don't think anyone, even Trump-supporting assholes, should be attacked because of what they're wearing. Period. However, it turns out this particular asshole might've been spoiling for a fight.
Keep reading...
Show less
lawsplainer
Still this in 2019? Yes, still this in 2019.
Carl and Angel Larsen of St. Cloud, Minnesota, don't like gay people, and they REALLY don't like gay weddings. In fact, they hate gay weddings so much they sued to be exempted from a civil rights law, so their business could openly discriminate against same-sex couples. And now, ruling in their favor in Telescope Media Group v. Lucero, a federal court has given them the go-ahead.
The Larsens own Telescope Media Group (TMG) and they want to expand their business to start videotaping weddings. But because their religion apparently requires them to be homophobic, they only want to tape straight weddings. This is prohibited by the Minnesota Human Rights Act (MHRA), which bans discrimination in public accommodations on the basis of sexual orientation. Basically, when a business is open to the public, it isn't allowed to discriminate.
Along with discriminating against same-sex couples, the Larsens want to include a disclaimer about how much they hate gay weddings on their website, saying:
Because of TMG's owners' religious beliefs and expressive purposes, it cannot make films promoting any conception of marriage that contradicts its religious beliefs that marriage is between one man and one woman, including films celebrating same-sex marriages.
Because gay married people don't deserve to celebrate and be happy, obviously.
Keep reading...
Show less