Custard Goodness
News
June 18, 2009 01:07 PM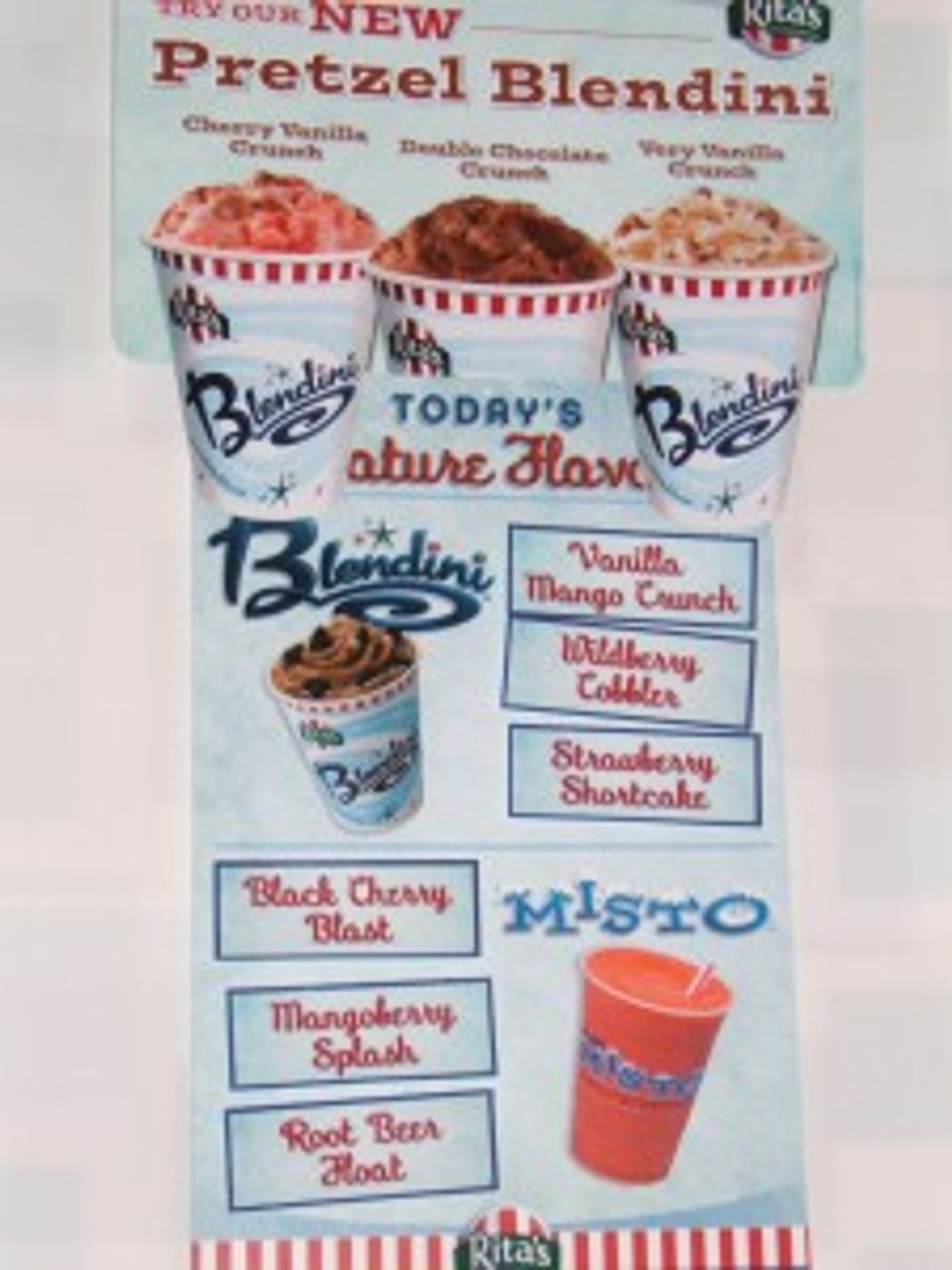 Yes, FINE, it's absolutely gross and disgusting outside, but we're proceeding as if it's scorching hot and gay men are flocking to the Dupont Pool in Speedos like never before -- exactly what should be happening in June. Looking for a great way to cool down on (what should be) this glorious, hot summer day? Check outRita's Italian Ice and Frozen Custard over in Adams Morgan, but note three important things before you go: the custard is really good, if you're lactose intolerant your stomach will hurt after eating there, and even if you had cancer as a child, they won't give you custard for free.
---
Custard is very different than frozen yogurt. It's thicker, the flavor is stronger and it tastes whipped (hence why this is not for those who have trouble digesting milk products). Rita's offers custard in three different flavors: vanilla, chocolate, and, our personal favorite, strawberry.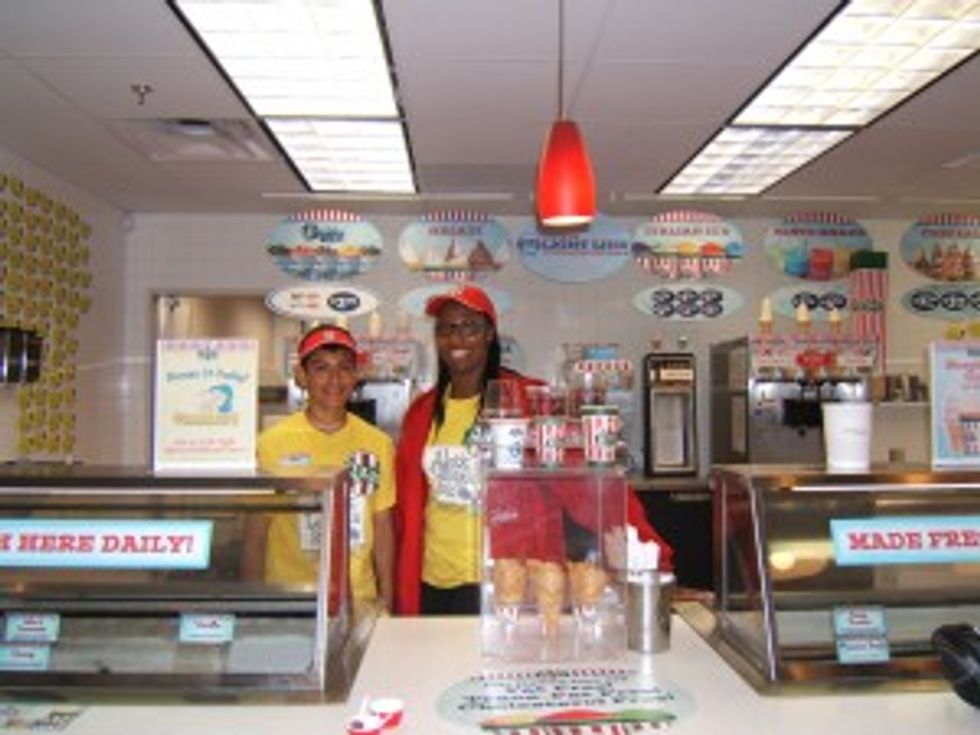 For those of you think that the sun may actually come out and that you will in fact grace the world in your bikini or Speedo this summer, they also sell a non-fat, sugar free custard made with Splenda that's actually edible. In addition to custard, Rita's also sells at least a dozen or so different flavors of Italian ice and two of the flavors are always sugar free. (This place is a diabetics dream, seriously.) Plus, you can do really neat things with the Italian Ice, like blend it with the custard and M and M's, vanilla wafers, or pretzels. OR, you can get custard on top of your Italian Ice OR in your coffee. Who knew custard was so versatile?!? These people put custard on everything, and for good reason, it tastes great and it's wallet friendly.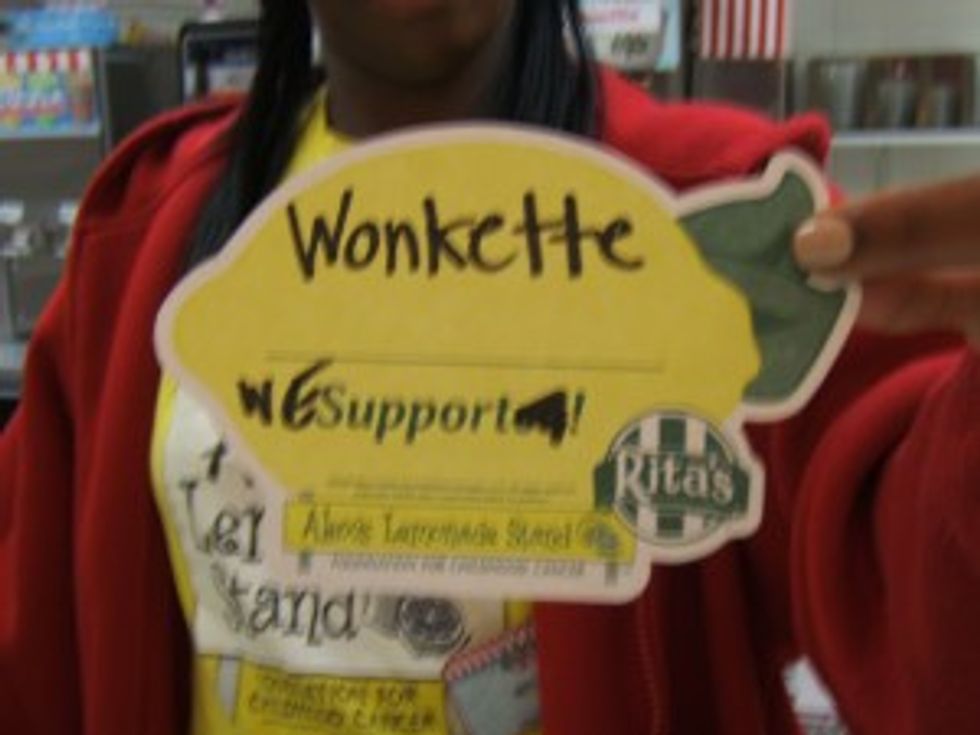 If you're feeling super good from the custard you can opt to donate a dollar to Alex's Lemonade Stand, an organization that raises money for pediatric cancer research. We asked, and they don't give YOU a dollar and/or free custard, if you had a cancer as a child. Just saying, it seems reasonable that they would. But, don't worry folks, we're good people, and we donated a sparkling dollar to this good cause. Thankfully, it was just pay day.
Rita's Frozen Custard, 1781 Florida Avenue NW, Washington, DC 20009 202-332-7482