Dan Quayle's Son Liked To Post Sex Comments On Website
News
August 11, 2010 12:24 PM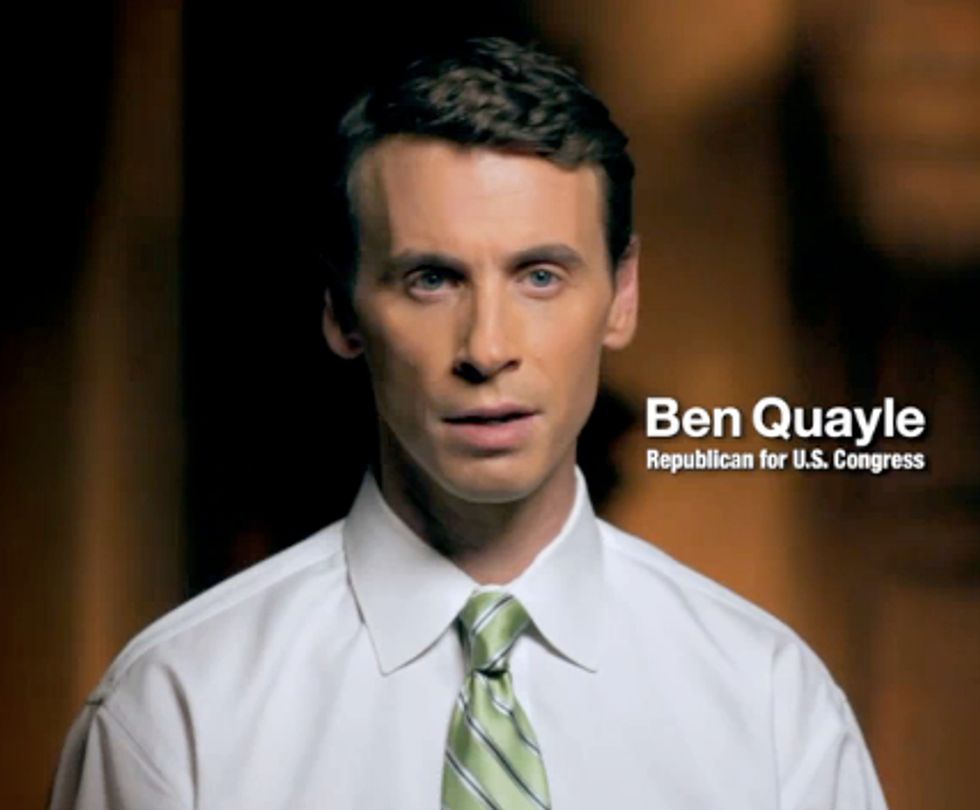 Arizona Congressional candidate Ben Quayle had previously denied he was a contributor to a website called "Dirty Scottsdale" a few years back. Butnow he is admitting that he couldn't even get a blogging job with this site, which he's said was "satirical," because he says he "just posted comments to try to drive some traffic." That is worse. "Dirty Scottsdale" was "the Scottsdale gossip" of sorts and chronicled that city's "nightlife." Quayle admitted he posted under the name "Brock Landers," which is a porn-star character in a section of Boogie Nights, and helped the site's owner find a lawyer. Coincidentally, Ben Quayle has just released a new ad in which he says he was "raised right," which apparently includes taking on porn-star personas to "drive" mustard porn "traffic" on the Internet. Hmm. Oh, and also he says Barack Obama is the WORST PREZ EVAH.
---
Ben Quayle is pretty robotic in this video. Just look how he stands up toward the end while keeping his head and eyes perfectly in line with the camera. Oh no, he's coming to get us! Wait, no, he's just leaving, because he doesn't have time to sit and record commercials. This all seems off.
You know, this Quayle guy looks familiar, like a character from a recent Christopher Nolan blockbuster who was also confronting his father's legacy.
And hey, where is the emotion in his speech? It's almost as if this dialogue was implanted in his brain.
THE REPUBLICANS HAVE ACCOMPLISHED INCEPTION. [WP]