DC Approves Living Wage Bill Despite Wal-Mart's Threat To Take Its Ball And Go Home
News
July 13, 2013 01:13 PM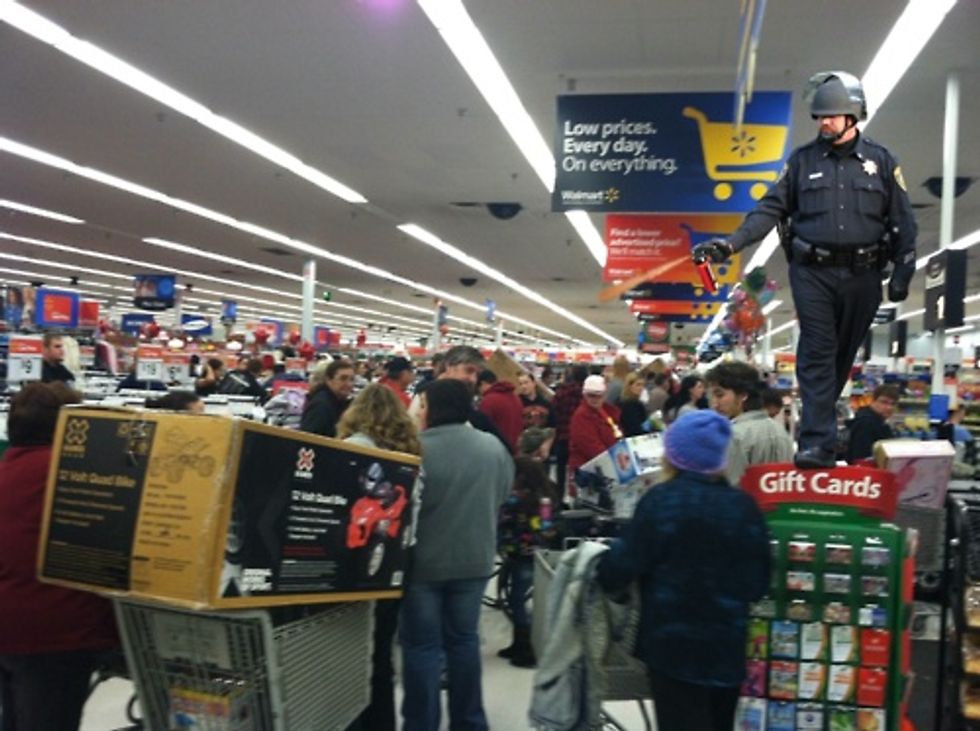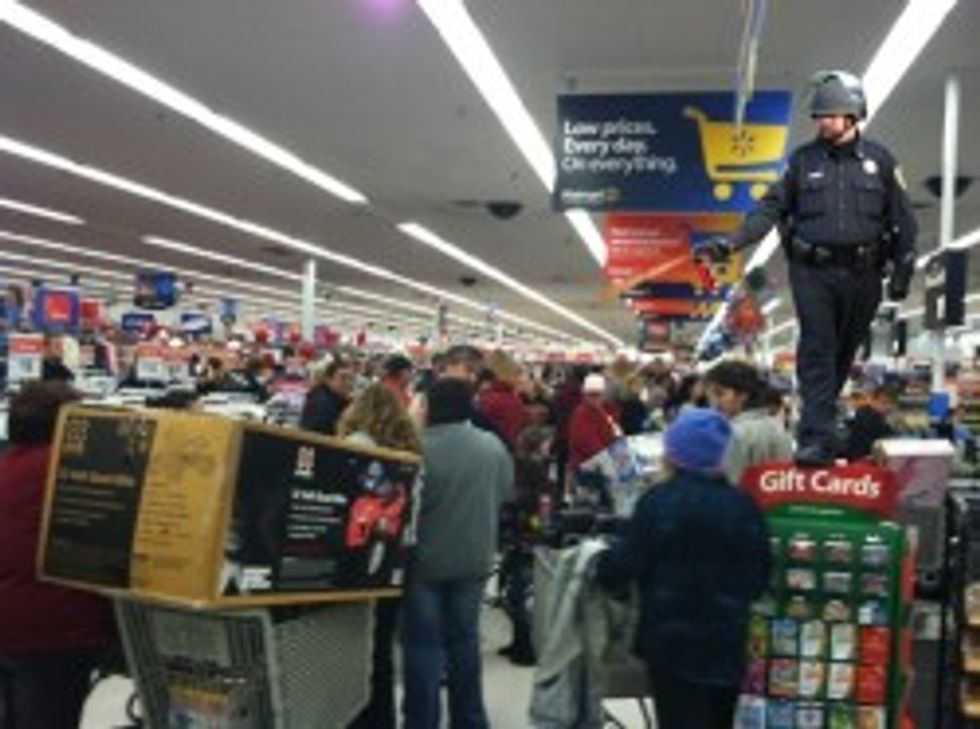 Here is a number that has put District of Columbia Mayor Vincent C. Gray in the unenviable position of deciding who writes legislation for his city -- Wal-mart, or the democratically elected city council: 12.50.
---
See, the D.C. council, interested in shielding city residents from a cycle of endless poverty and government dependency, have voted for a living wage law mandating that retailers with indoor premises of over 75,000 sq feet and $1 billion in annual revenue pay their employees at least $12.50 per hour.
Walmart is threatening to leave DC if the mayor does not veto the bill, saying it cannot possibly afford to pay employees at least $12.50 per hour, given that it can only afford to pay its CEO a paltry $20.7 million per year and is the number 2 company in the Fortune 500 list.
Via the Washington Post:
"Nothing has changed from our perspective," Wal-Mart spokesman Steven Restivo said in a statement after the vote, reiterating that the company will abandon plans for three unbuilt stores and "review the financial and legal implications" of not opening three others under construction.

The company's strategy had to this point been calibrated to avoid political conflicts in a city of liberal sentiment, where the retailer's earlier entreaties had been met with deep skepticism.
BY THE WAY, this is where we are in 2013: a city is LIBERAL because it wants a COMPANY to pay its workers instead of having the workers rely on taxpayer subsidies to pay their bills. Here we are, thinking that it is socialist for companies to rely so heavily on taxpayer subsidies to support their low wages, but perhaps we are confused because we are feminazi commie-liberals, and easily addled.
Anyway, before you get too excited, and think that perhaps living wage jobs could, in fact, force behemoths like Wal-mart to pay a living wage, please note again that "nothing has changed" from Wal-Mart's perspective. They will just keep moving to less-liberal places where they can freely pay low wages and rely on taxpayer subsidies without any democratically elected bodies interfering with them. In the meantime, hopefully DC's mayor won't veto the legislation and will create one less place on earth that is safe for Wal-mart.