Delaware Governor Accidentally Tweets Bondage-Themed Pic, Wonkette Asks 'That's It?'
News
September 04, 2014 03:34 PM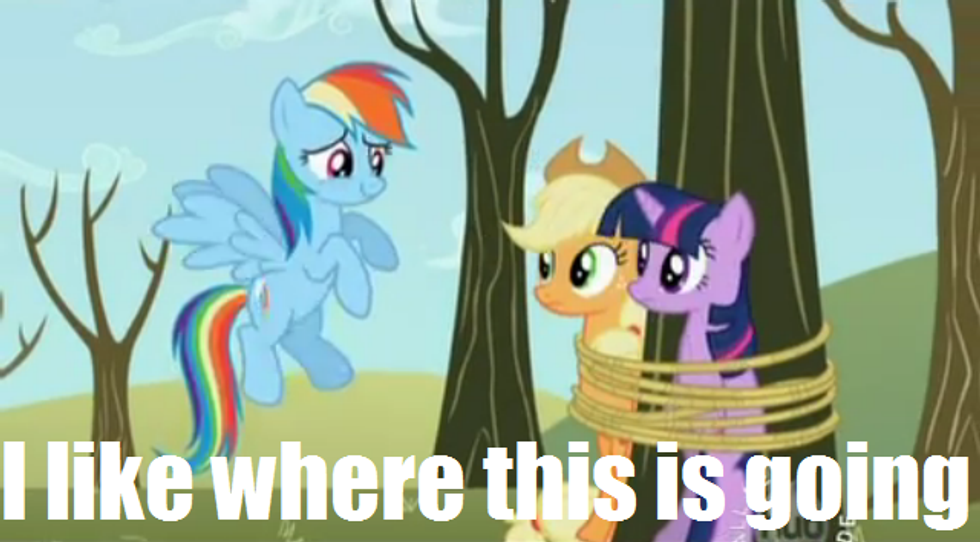 Here's why you want to be awful careful with your work computer! Delaware Gov. Jack Markell's twitter accountsent out a little announcement about a cool new education initiative, but somehow, the photo that went with the tweet didn't exactly go with the tweet, if you know what we mean. OK, what we mean is this, as caught by WHYY reporter Shirley Min:
---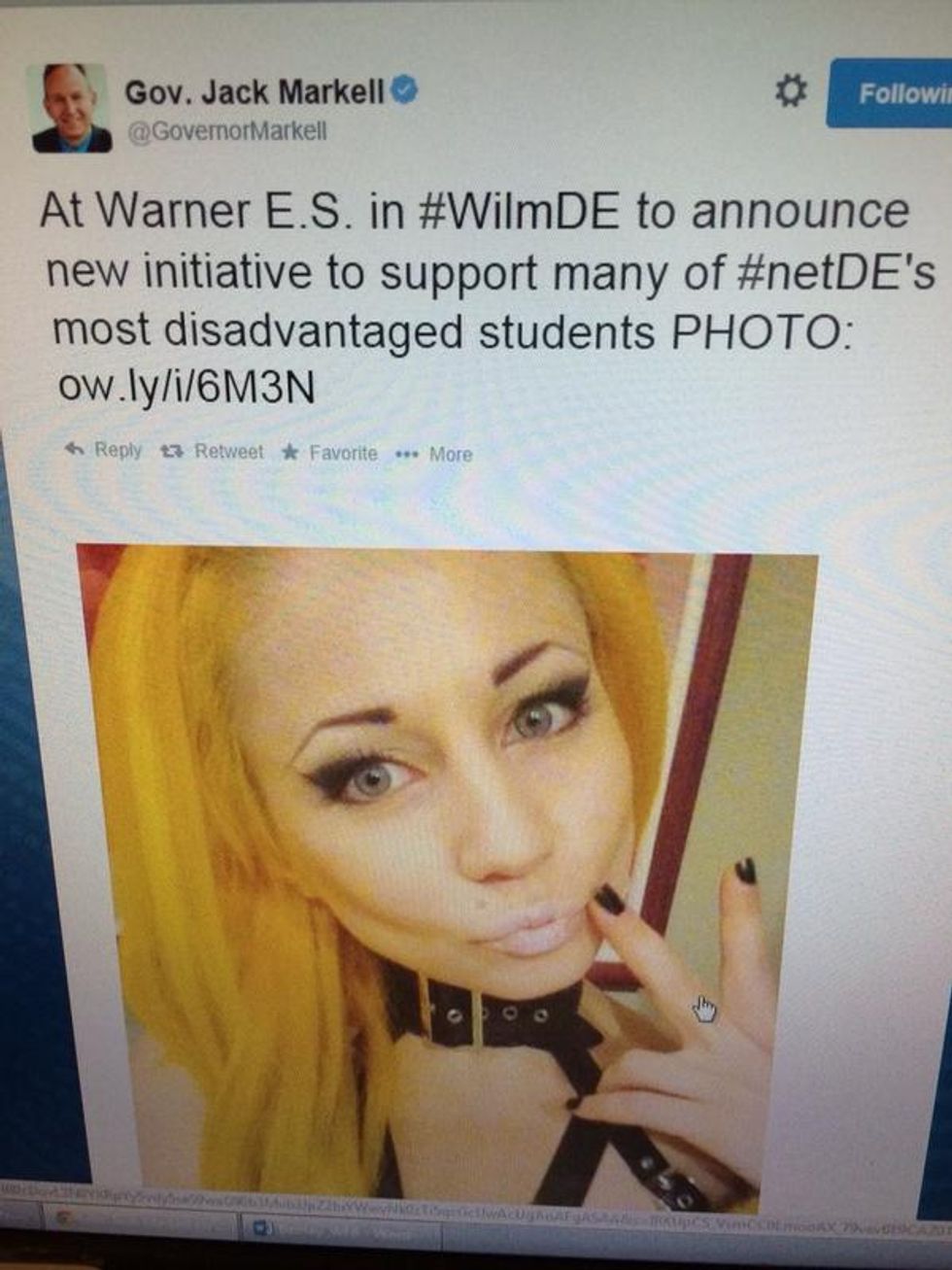 Min deserves a raise (or as much freelance work with Wonkette as she wants) for speculating, "Ummm... Maybe she's a teacher?"
The always-valuable deleted-tweets website Politwoops notes that the tweet vanished after 17 minutes, and that it linked to this photo, which we reproduce here in the interest of journalistic accuracy: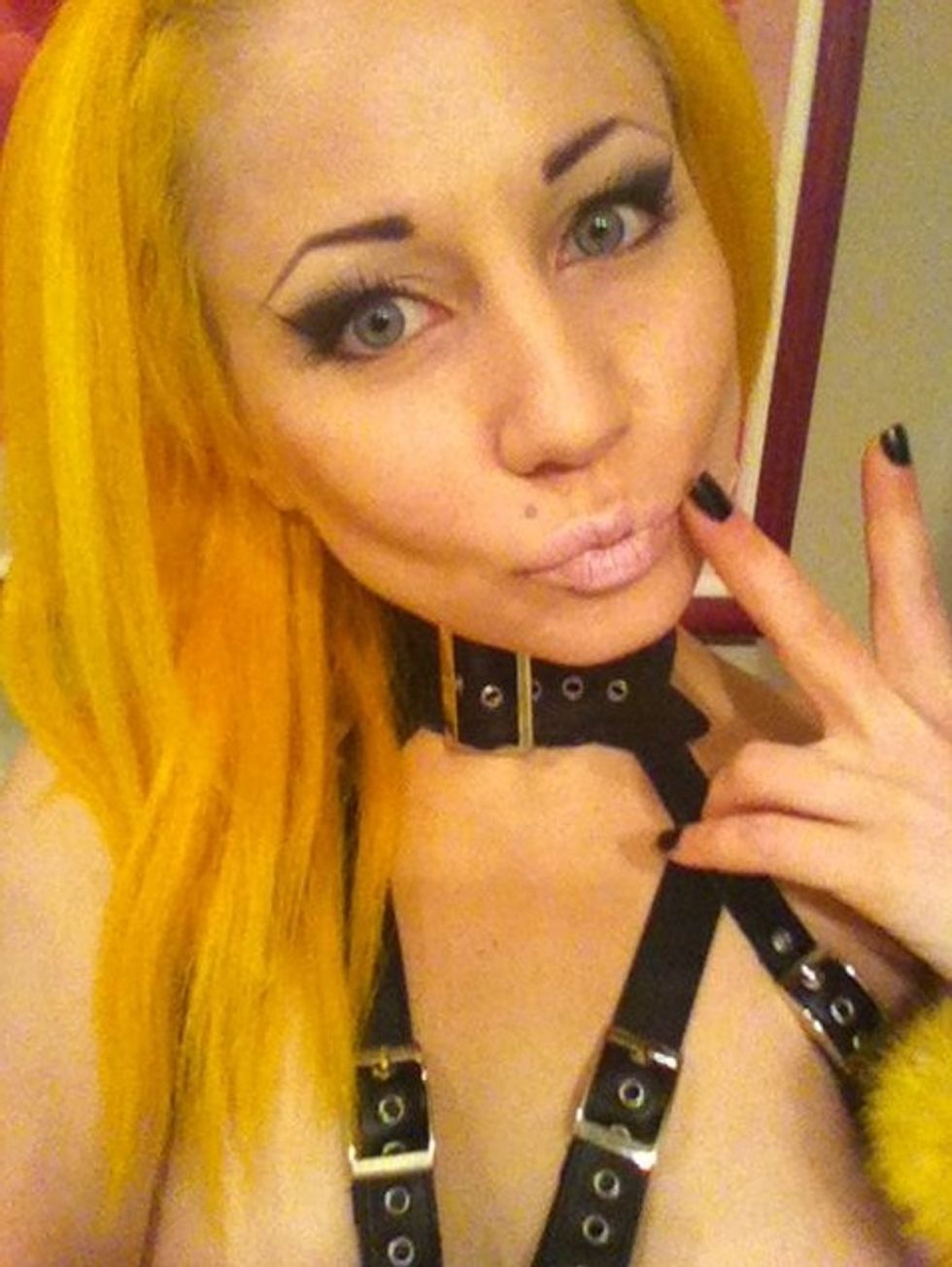 The lady in the harness is an Estonian model who goes by the name of "PreciousLittleModel," by the by. She described the photo as "a harmless selfie/candid from a photoshoot years ago" and added that she didn't want anyone to question her integrity, which we have no idea who would do that, or what exactly integrity is in the world of online selfies.
Here, by the way, is the photo that was supposed to go out with the tweet: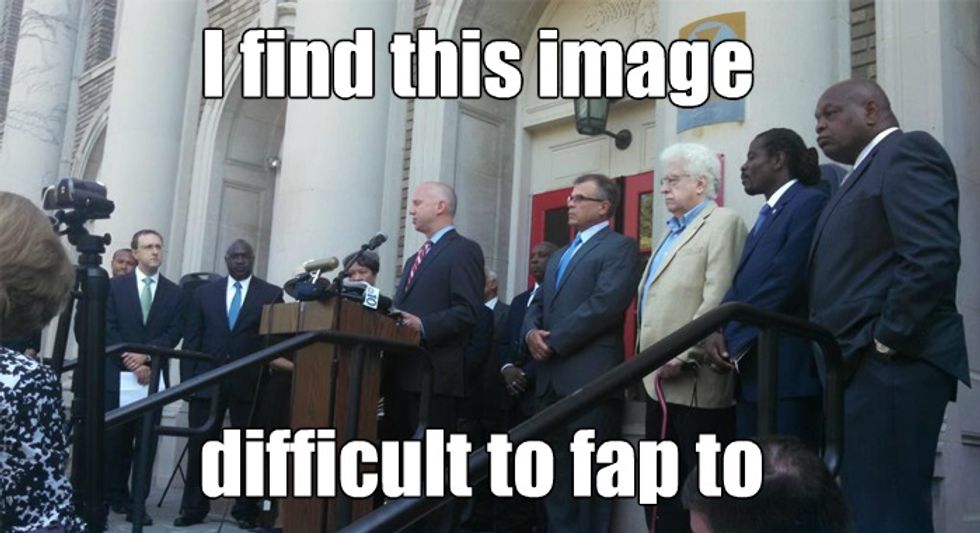 So WHA HAPPEN, guyzos?
Markell's press secretary, Kelly Bachman, said in a statement provided to TPM that the tweet was supposed to include a freshly uploaded photo of the governor's education announcement.

"While the tweet was being edited, the auto-generated link for the picture was inadvertently altered," the statement read. "As a result, the picture linked to the tweet was a random, unrelated, and inappropriate picture that has been on the internet since 2010, and not the just-uploaded picture of the event. The tweet was deleted and we apologize for the error."

"The lessons here are not to compose tweets too quickly and there is a lot of odd stuff on the internet," the statement continued. "We just wish the accidental link had been a cat video."
Uh-huh. "Auto generated." We're not Big Tech people, but we think that's a euphemism for "an intern wasn't paying attention to what they had highlighted and Ctrl-C'd just before they prepped the tweet."
But we invite you to speculate about how this little "oops" could have been generated without any human-input screw-ups.
[TPM / Politwoops / Philly.com]