Dick Durbin Wants To Strip Blaggy's Rightful Appointment Powers, For Some Reason
News
December 09, 2008 03:31 PM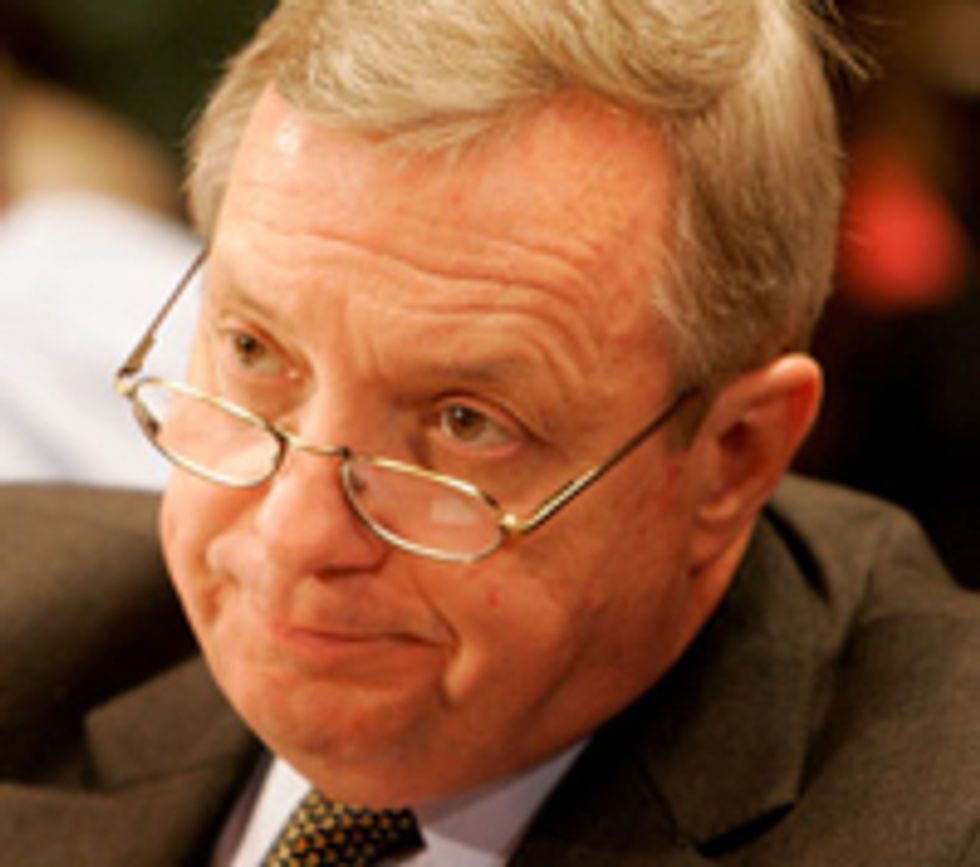 It seems DADDY over there in the Senate wants to give "the people" the right to fill Obama's Senate seat, which would be a vulgar trashing of the Constitution, taking the choice away from the potty-mouth arrested governor who is on tape trying to sell it, for money, and what not.
---
U.S. Sen. Dick Durbin (D-Ill.) today called for the Illinois General Assemby to quickly pass legislation for a special election to fill Barack Obama's Senate seat, saying that any replacement appointed by Blagojevich would be tainted.
Oh Dick Durbin, have you forgotten everything about your state's politics? Do you think that just because Blaggy's in jail, the corrupt General Assembly members have stopped bribing him for their preferred replacements? Obviously the voters of Illinois deserve nothing, anyway, since their recent electoral judgment has produced two (2) consecutive criminal governors and one douchebag Senator who started running for president after four minutes on the job.
Let us hope that this quote-unquote legislation doesn't pass before Blaggy goes nuts and angrily appoints "Rahm Emanuel's Tenth Finger" to the Senate, while giggling.