Did Bill O'Reilly Beat His Ex-Wife For Catching Him Having Phone Sex?
News
May 11, 2017 05:04 PM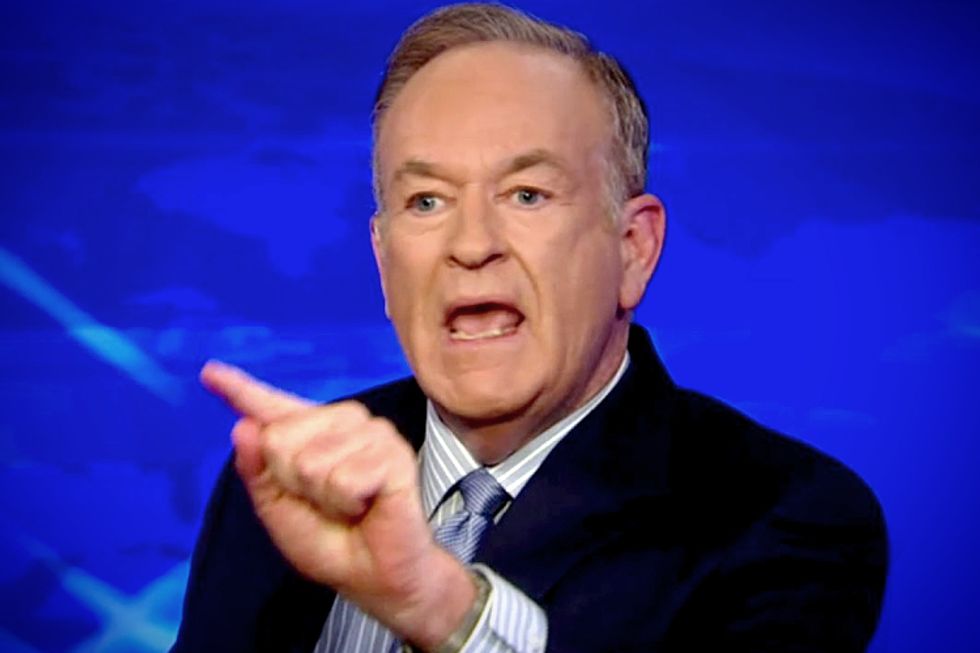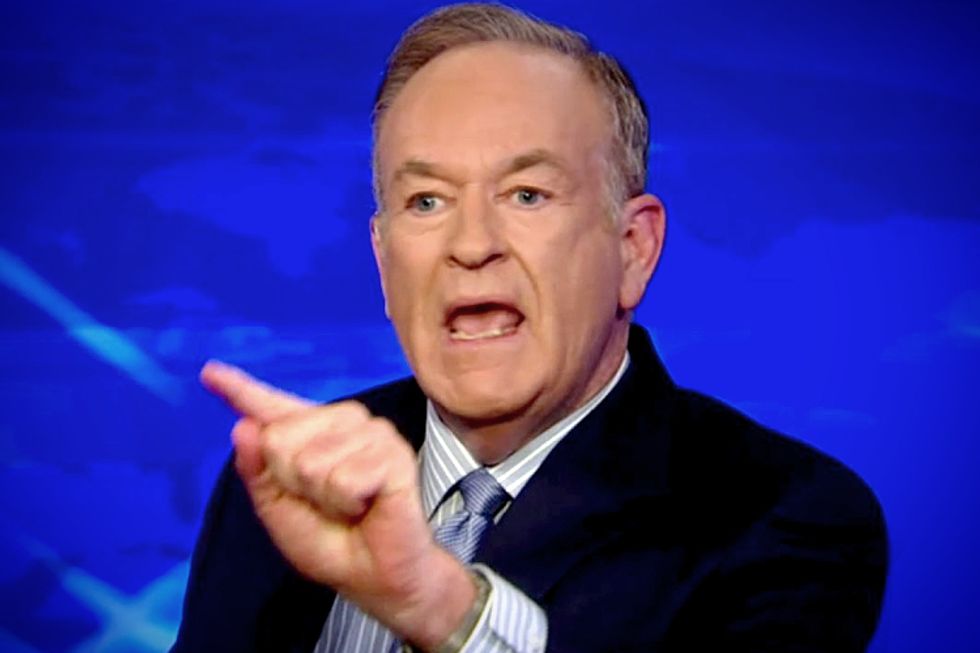 ---
If there is one thing we know (unfortunately) that Bill O'Reilly likes, it is phone sex. He is very, very into phone sex. We know this specifically because of his former producer's lawsuit against him. You know, the falafel one. For the lawsuit, Andrea Mackris presented tape recordings of Bill O'Reilly talking about how awesome he is at phone sex, and how he has given many women many orgasms in that way. Or, at least, that is what the ladies at 1-900-LOOFAH-SEX have told him.
If you have recently eaten lunch, go take a moment if you need a moment.
Several of the other lawsuits filed against him by women alleging sexual harassment include his attempts to phone sex them as well.
It is now being revealed that O'Reilly's ex-wife, Maureen McPhilmy O'Reilly, who divorced him in 2009, swore in a 2011 affidavit that she once walked in on him engaging in phone sex, and that he subsequently beat the ever-loving shit out of her.
Via Jezebel:
According to McPhilmy's account, she discovered O'Reilly engaging in phone sex in their bedroom at roughly 10:30 p.m. one evening. O'Reilly then "flew into a fit of rage" and slammed her into a nearby wall, leaving a hole one foot across. He then, the affidavit claims, wrapped his arms around her shoulders, neck, and hands to immobilize her, and violently dragged her out of the bedroom and down a hallway on the second floor of their 4,600-square-foot, $2.4 million home in Manhasset, New York.

O'Reilly went on, the affidavit claims, to drag McPhilmy by the neck down a flight of stairs and through the kitchen, as McPhilmy screamed that he was hurting her. In the kitchen, the affidavit claims, a security guard assigned to protect O'Reilly and his family saw what was going on, at which point O'Reilly stopped the attack. When the guard asked her if she wanted to report the incident to the police, she declined, McPhilmy added.

The guard was startled by O'Reilly's appearance, McPhilmy wrote, because he was naked from the waist down while attacking her.
This is not the first time O'Reilly has been accused of beating McPhilmy. In 2015, Gawker obtained transcripts of court transcripts in which his daughter testified to having witnessed him choking her and dragging her down the stairs by her neck.
These allegations are, of course, unproven. Sadly unsurprising, but unproven nonetheless. His daughter also accused him of having some pretty serious rage issues -- which, given the way he behaves on air, are not particularly difficult to believe.
O'Reilly, of course, no longer has a show on Fox due to the fact that he can't stop sexually harassing women. He is, however, still weighing in on important topics -- like the James Comey firing and his dinner plans -- on his own website.
There is a lot of stuff here – but it is a big story. It's very, very big. We are going to follow it, obviously, and we will give you the No Spin approach, no speculation approach, and we will chastise those who make a political deal out of it, as it is going to be tonight.

I mean, I am going out to a nice dinner in Manhattan, so I don't have to listen to this headache-inducing stuff. I do it for you, but I know what they are going to say already!
Nothing says "NO SPIN" like "Nothing to see here folks, please move along!"
And now you can move right along to your Open Thread :(
[Jezebel]
Robyn Pennacchia
Robyn Pennacchia is a brilliant, fabulously talented and visually stunning angel of a human being, who shrugged off what she is pretty sure would have been a Tony Award-winning career in musical theater in order to write about stuff on the internet. Follow her on Twitter at @RobynElyse