Did Bum Who Maybe Visited #OccupyDC Shoot At White House?
News
November 16, 2011 01:56 PM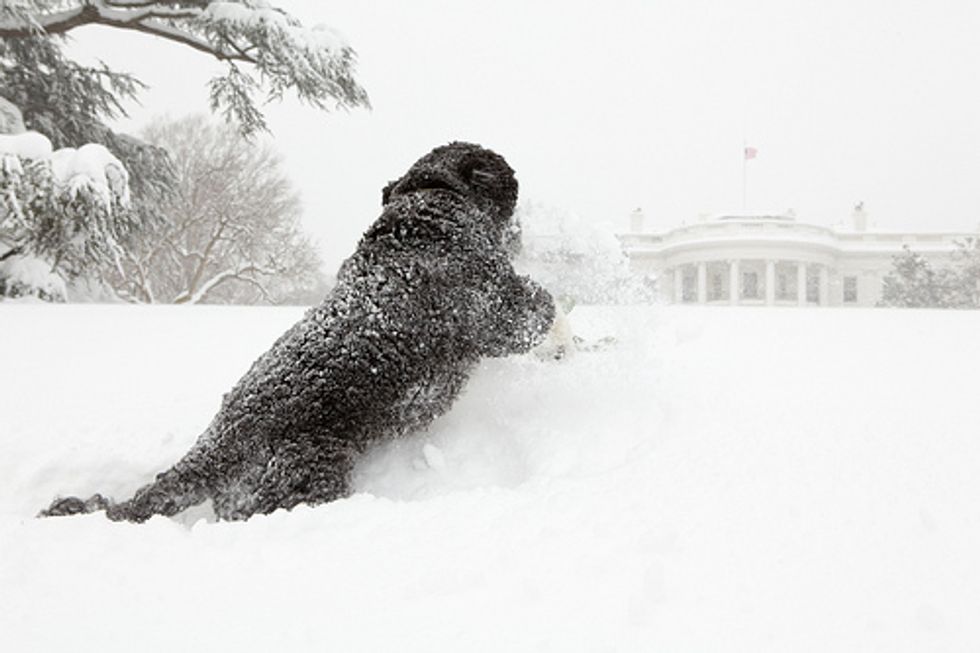 It would behelpful to the authorities if some of these Occupy protesters would do something a little more guilty than being an Iraq veteran shot in the head by a policeman, wouldn't it? Let's see let's see, did anything weird happen about a week ago that could be conclusively linked to Wall Street's desire to have all these protesters rounded up and shipped to Gitmo? Oh yes, here's something: Last Friday, shots were fired from somewhere in Washington D.C., which has never happened before, and a slug was later found lodged in a plexiglass safety window of the White House.
---
The bullet very nearly killed Barack Obama, who was at a hotel in San Diego raising money on his way to Asia. The Secret Service had the awesome luck to hear the shots fired from around the Ellipse on Friday night, and then see a certain car they knew would have been the source of the shooting, and then find that same car abandoned on the same street (Constitution Avenue) it had just been driving on, and also there was an assault rifle in this very car, which was also registered to a scary suspect who might've gone to the #OccupyDC rally. Still, the Secret Service was busy with planning next year's White House Easter Egg Roll, so it took them until late yesterday to find a bullet.
The New York Times has this account:
Secret Service agents heard multiple shots fired on Friday and witnessed a car speeding away, westbound, on Constitution Avenue, according to a law enforcement official. The car and a weapon were found, abandoned, at a corner of Constitution Avenue and 23rd Street within a couple of minutes, this official said.
And what about the suspect on the loose? Well, obviously, police say he was at the #OccupyDC protest. And he is also a scary, bearded Mexican person who does drugs and beats his wife and has scary tattoos and also got in trouble for "squatting," just like those #OWS bums always do. Seriously, all this is in the New York Times story, and also on the Park Service police website. The only part that is not perfect is that the suspect apparently has a giant tattoo on his neck that says "ISRAEL." But this surely has nothing to do with Israeli agents making mischief in the United States again, and is probably just prison slang for "I Hate Capitalism." UPDATE: They arrested the dude. [NYT]