Did Obama Barf On Japan's Prime Minister?!
News
July 09, 2009 01:44 PM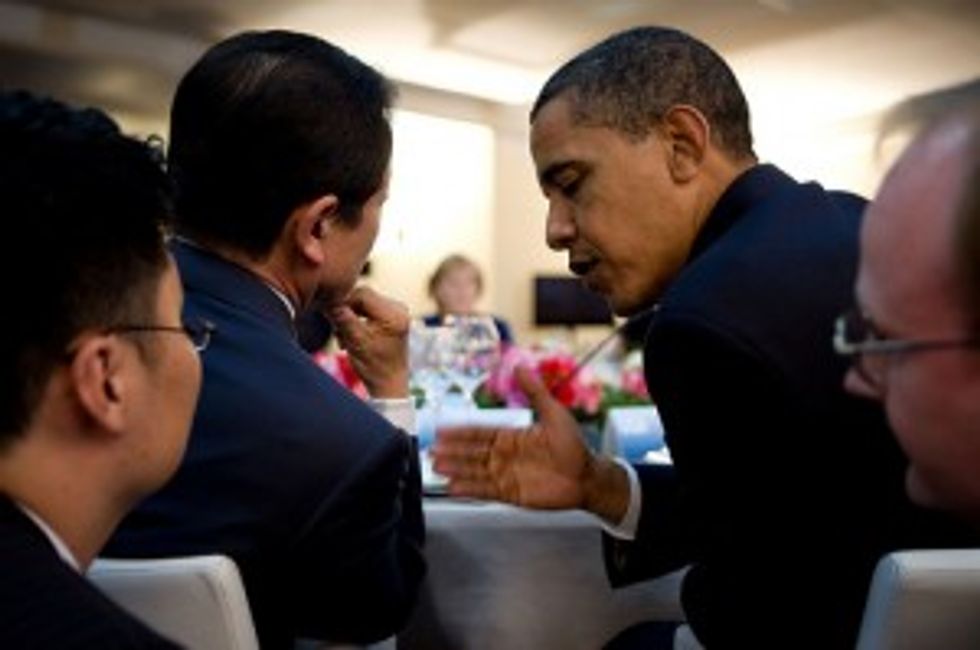 Oh noes this is almost a diplomatic incident or something! Here is Barack Obama leaning ominously over the lap of Japanese Premier Taro Aso during a fancy G-8 summit dinner. White House photographer Pete Souza has surely been around long enough to remember the horrifying incident of 1992 when President George H.W. Bush vomited in the lap of Japanese premier Miyazawa Kiichi -- after all, Souza was the White House photographer way back when Reagan was president. What, you don't remember Bush 41 throwing up in his buddy's lap? Well come on and look at the video!
---