DIY Projects That Are More Don't Than Do! Tabs, Fri., April 2, 2021
Recipe Hub
April 02, 2021 07:00 AM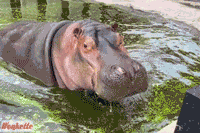 Oh like you wouldn't be showing nakey lady boney pix all over the House floor, of women you had porked on. "Gaetz showed nude photos of women he said he'd slept with to lawmakers, sources tell CNN," but they forgot to add "had porked on." (CNN)
Mitch McConnell says Joe Biden won't get a single Republican vote on his Make America Infrastructure Again bill? No fucking shit? (Politico)
Meanwhile, Chuck Schumer more radical than all of us! (NOT REALLY. BUT WHAT HAS HE DONE WITH OUR CHUCK?) Chuck Schumer all "like Peter Tosh said, LEGALIZE IT!" — Bloomberg
Oscar Mayer wiener heir has new tasty meal for us, and it is the rich. (Business Insider)

---
They are very strange, aren't they?
A sizable minority of Americans want to use airplanes belonging to others, theme parks belonging to others, sports stadiums belonging to others—without concession to the health of others or the property rights of owners. With guns, with COVID-19, with tech, the new post-Trump message from the post-Trump GOP is: Private property is socialism; state expropriation is freedom.

— David Frum of all people, The Atlantic
The case for vaccine passports. — David Dayen at The American Prospect
Digby wants a COVID commission. (Salon)
Georgia Republicans: Don't call it a comeback, because we're absolutely not going to come back. — Ed Kilgore at New York mag
This is surprisingly good, even though the president is so bad, very bad. "I Am Part of the Resistance Inside the Biden Administration: I work for the president but like-minded colleagues and I have vowed to bite members of his Secret Service detail and poop on his floors." (Slate)
Here is a not funny story about the Holocaust survivor who invented Old Bay seasoning:
[Gustav] Brunn struggled to find work in Baltimore and finally landed a job at McCormick & Company, the world's biggest spice maker. According to The Baltimore Sun, Brunn's son Ralph recalls that after only a few days, McCormick learned that Brunn was Jewish, and fired him, directing him "to go and see the Jewish charities."

And until now we didn't even know that that's why we buy Penzeys and McCormicks can eat all the dicks. (My Jewish Learning)
Roy Edroso on the Right trying to game racism. — Roy Edroso Breaks It Down
And now just to totally confuse yesterday's poor commenter, here indeed is the tab from the headline because I can't help it I love them all too much. DIY Projects That Are More Don't Than Do, and are they ever! (TheRocketsScience)
What the fuck they are clickbaiting AND RECIPE HUBBING WHAT THE FUCK CRACKED WHAT THE FUCK.
Noiz ;)

Yell fire.
Do your Amazon shopping through this link, because reasons.
Wonkette is AD FREE and READER SUPPORTED and GIVE US MONEY.
Rebecca Schoenkopf
Rebecca Schoenkopf is the owner, publisher, and editrix of Wonkette. She is a nice lady, SHUT UP YUH HUH. She is very tired with this fucking nonsense all of the time, and it would be terrific if you sent money to keep this bitch afloat. She is on maternity leave until 2033.