Don't Be Alone When They Announce This Year's Pinkest-Ass America-Hating Movie
March 04, 2010 05:07 PM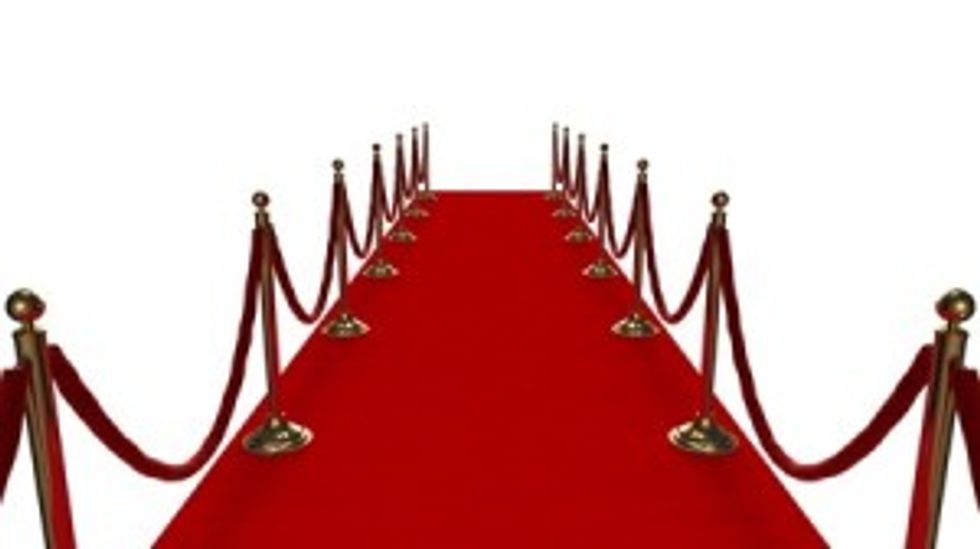 Very important teevee alert: The Oscars are on this weekend. Hooray! It's Hollywood's yearly opportunity to decide which theme -- the gays, poor black illiterate children, torture, Jews kicking ass, or homeless kids saved by nice white ladies - needs their undivided attention and will provide an acceptance speech that will make conservatives squirm/feel unappreciated/take off their shirts and thump their chests. Please don't watch it alone.
---
We suggest you attend one of these Oscars parties:
Arlington Cinema 'N' Drafthouse: The D.C. Film Society is hosting their annual "And the winner is..." watch party at the Arlington Cinema 'N' Drafthouse. The event features local film critics, a silent auction for signed movie scripts, an in-house Oscar ballot contest, and a performance by "So You Think You Can Dance" winners. (Ignore that part!) Party starts at 6:30PM. Tickets are $20.

Maddy's Bar and Grill: Maddy's is celebrating the Oscars with happy hour specials and in-house Oscar ballot. The winner gets a $50 gift certificate to an undisclosed location.

National Museum of Women in the Arts: If you must, MUST go to an Academy-sanctioned viewing party (interestingly, they exist) don't worry, there's one in DC -- The Oscar Night America Party -- and it's at the National Museum of Women in the Arts. It's a black tie gala, tickets cost $100 and include an open bar. Oh, and right, there's of course a charity aspect this: A portion of the proceeds will go to the American Red Cross.

Goethe-Institut: At the Washington Film Institutes Oscar Party, hosted at the Goethe-Institut, there will be red carpet for your walking pleasure, a wine and beer open bar, and two big screen teevees. Cost is $25.

Nellie's Sports Bar Watching the Oscars with the Gays will no doubt be a fun and enlightening experience. There's no cover and there will be drink specials all night long.